The Bandung Residency
The Asian American Arts Alliance (A4) and The Museum of Contemporary African Diasporan Arts (MoCADA) are pleased to announce the Bandung Residency Program, the first NYC-based residency intended to foster understanding and allyship between the Asian American/Pacific Islander (AAPI) and Black communities.
Inspired by recent events that have deeply impacted these communities, as well as the Stop Asian Hate and Black Lives Matter movements, The Bandung Residency is an opportunity to cultivate a dynamic safe space for changemakers interested in engaging in social justice discourse, restorative healing, location-based cultural activities, and expanding the narrative between communities. To deepen this transformative experience, the 4-month residency will combine facilitated learning exchanges with self-directed cohort meetings.
We are honored to announce our 2023 Bandung Residents. Please find more about them and their projects below.
View other Fellowships & Awards: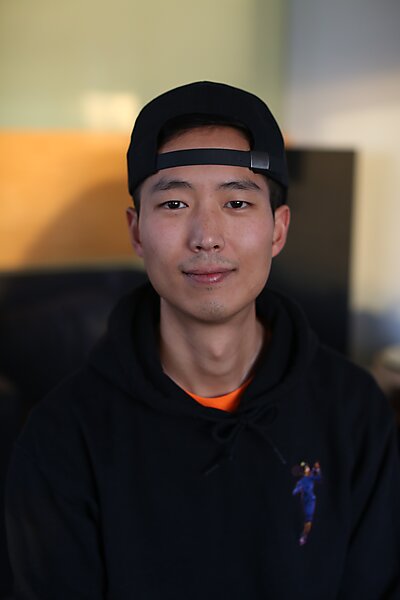 Project: A music EP inviting Black and Asian musicians to work together on each track
Bio: Bryan Hahn is a video director, video producer, and owner of P.S. 4080, a creative agency that also acts as an independent music label. He has released over 5 music/visual projects which he oversaw distribution, artwork, videos, social roll out, A&R, contracts, events, and merch. Bryan has a background in music journalism for 10 years and transitioned into video production to pursue his passion for storytelling. He is also a member of the Asian American Collective where he acts as a content creator, event organizer, and mentor. In the last 2.5 years, Bryan has made it his mission to use whatever platform he has to spotlight Asian American creatives in front of and behind the camera.
psfortyeighty.com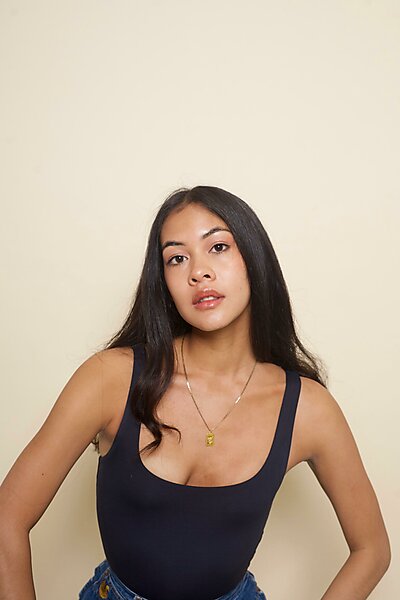 Project: The Bridges Yuri Built is a biographical children's book that follows the life of civil rights activist Yuri Kochiyama, whose participation in numerous anti-oppression movements established her legacy as both a practitioner and symbol of cross-racial solidarity, mutual aid, and community building. Written by Kochiyama's great-granddaughter and acquired by Kaepernick Publishing, Bridges intends to educate young readers about a revolutionary political figure whose story highlights important interactions between Black and Asian communities in U.S. movement history.
Bio: Kai Naima Williams is a writer, poet, and performer based in New York City. She is the author of the chapbooks Tomorrow Maps and He Tried to Drown the Ocean, I Waved. Her writing has been featured in Mask Magazine, DRØME Magazine, Louisiana Literature, Stirring Lit, and CRWN Magazine amongst other publications, and she has performed in showcases Sakhi for South Asian Women and as part of the Freshman Class at Bowery Poetry. She is the 2018 winner of the Tennessee Williams Literary Festival Fiction Award and the 2019 recipient of the Monroe Prize for Excellence in African-American studies, and she has been honored by the National YoungArts Foundation and The New York Times. She is also the co-founder and Executive Director of Eat At The Table Theatre Company, a non-profit arts organization dedicated to providing young actors of color with performance opportunities.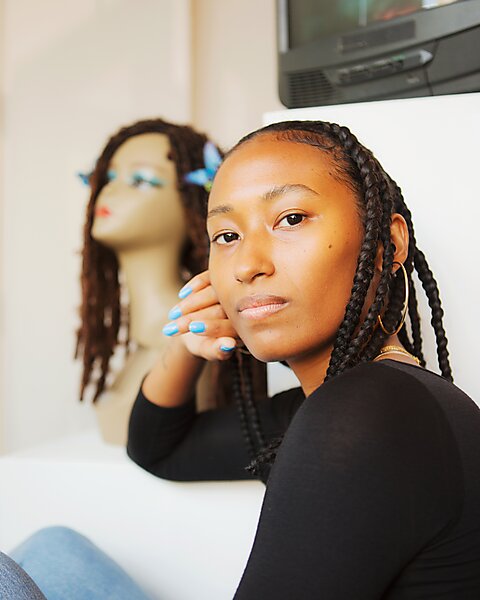 Project: Our project explores nuances within English and Korean languages as a way to offer streams of connections within Black and Korean communities, through an anthology of letters that will be part biographical and part speculative fiction. By deepening our existing relationship in an artistic, political, and intellectually driven pursuit, our collaboration embodies a microcosm of solidarity work.
Note: Dana Davenport and Suhyun Choi are working together, as part of a collective.
Bio: Dana Davenport is a Korean and Black-American interdisciplinary artist raised in Seoul, South Korea, currently based between NYC and LA. Within her community-driven practice, she addresses the complexities that surround interminority racism as a foundation for envisioning her own and the collective futurity of Black and Asian peoples. In 2021, as part of her artist residency at Recess Art (Brooklyn, NY), she developed the ongoing project 'Dana's Beauty Supply', an experimental pop-up beauty supply store that reimagines the beauty supply as a space for critical dialogue, collaboration, creativity, and community through Korean-language classes, cosmetics workshops, and a scholarship initiative.
danadav.com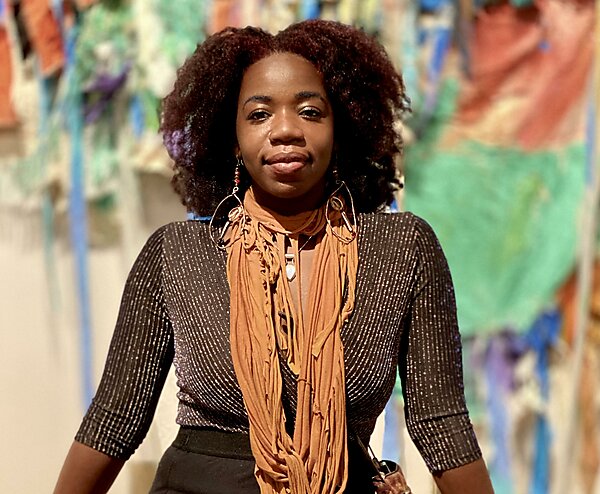 Project: Through interdisciplinary research methods, this activation space gathers stories of love and solidarity among global freedom struggles. It uplifts representations of diverse spiritual paths utilizing textile, collage, and video-based offerings honoring daily rituals of care, commitment, and recovery.
Bio: Lehna Huie is a multidisciplinary artist, mother and cultural worker of Jamaican heritage from NYC. Huie works in painting, installation and video on diaspora, memory and fragmentation - creating atmospheric portraits documenting her lineage.
Huie weaves multimedia patchworks expressing vignettes of self, familial ancestry and global Black history - while in dialogue with notions of liberation, migration and decolonization.
Concentrated on the soul, non-linear time and ritual, her works are composed of fabric, paper, projections, textile scraps and everyday objects. Her compositions integrate cultural symbols, treasured stories, and family photographs.
Lehna is an alum of Mount Royal's Interdisciplinary Arts program at the Maryland Institute College of Art 21'. Lehna was named Artist Changemaker with Global Fund for Women and was an Inaugural resident of Stoneleaf Retreat Art Mamas Residency 22'.
Lehna had solo exhibitions at Gaddy Hamrick Art Center, Newhouse Center Contemporary Art, Clover's and FluxFactory. She has participated in group shows at Museum of Contemporary Art Arlington, EubieBlake Jazz Cultural Center, Colored Girls Museum, Puffin Foundation and Raw Space and received awards including Space for Creative Black Imagination Research Fellowship and Joan Mitchell Center.
lehnahuie.com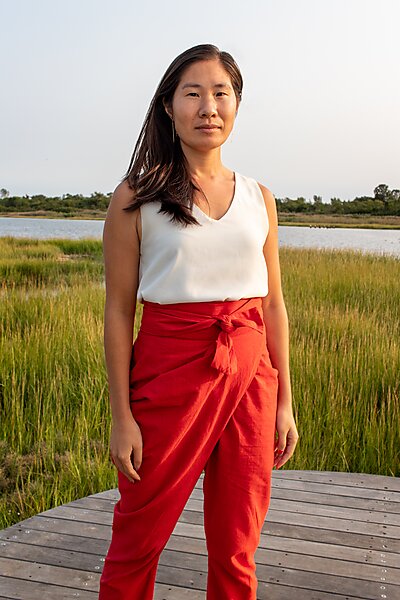 Project: A documentation of Black and Asian traditions of herbal healing, exploring how those practices can foster new forms of community care.
Bio: Louise Yeung strives to envision and build a better world as an urban planner and visual artist of the Hong Kong diaspora. Through printmaking and book arts, Louise explores migratory relationships between people, plants, and animals who transform new environments to call home. Louise's place-based approach to her creative practice is informed heavily by her vocational work in climate justice policy and organizing as the Chief Climate Officer for the NYC Comptroller. She is a co-founder of Sunken Press 沉香出版, an art collaborative with Gloria Lau. Their most recent project, Industrial Chinatown, is a visual essay that traces the hidden manufacturing economies of NYC's Chinatown neighborhoods. Louise is an Advisory Board member of the Octavia Project, which uses the creative power of speculative fiction, art, and science to engage femme and nonbinary teens in imagining greater possibilities for our future.
sunkenpress.com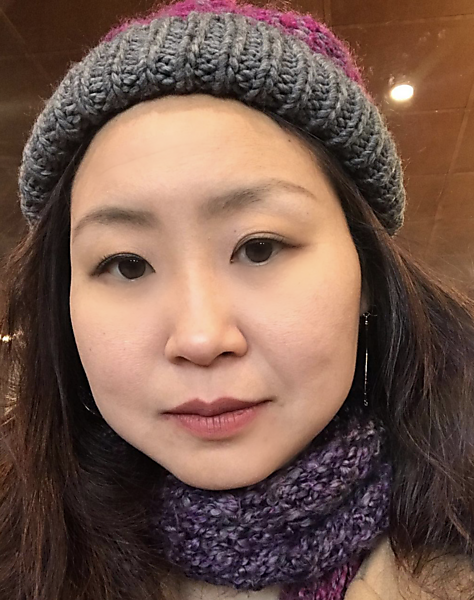 Project: The Poetic Pantry of Afro-Asian Solidarities will draw from models of mutual aid to include healthy and delicious food of and poetry and literature on the African Asian diaspora, resistance, and solidarities from poets and writers.
Bio: Margaret Rhee is a poet, scholar and new media artist. Rhee's debut poetry collection, "Love, Robot," was published in 2017 and has been named a 2017 Best Book of Poetry by Entropy Magazine and awarded a 2018 Elgin Award by the Science Fiction Poetry Association and the 2019 Best Book Award in Poetry by the Asian American Studies Association.
As a new media artist, her project The Kimchi Poetry Machine is exhibited at the Electronic Literature Review Volume III and included in the anthology Art as Social Practice: Technologies for Change (Routledge, 2022). From 2008 - 2018, with collaborators from the San Francisco Department of Public Health, she co-lead the participatory project From the Center which focused on digital storytelling, women of color, and HIV/AIDS education in the San Francisco Jail.
Rhee is an assistant professor at The New School in the School of Media Studies. Prior to The New School, Rhee held a faculty appointments at the University at Buffalo-SUNY, Harvard, and University of Oregon. Rhee earned her Ph.D. from the University of California, Berkeley in ethnic studies with a Designated Emphasis in new media studies, and her B.A. in Creative Writing/English from the University of Southern California.
newschool.edu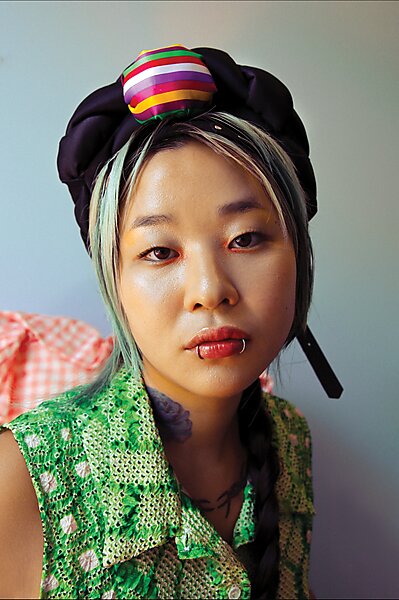 Project: Our project explores nuances within English and Korean languages as a way to offer streams of connections within Black and Korean communities, through an anthology of letters that will be part biographical and part speculative fiction. By deepening our existing relationship in an artistic, political, and intellectually driven pursuit, our collaboration embodies a microcosm of solidarity work.
Note: Suhyun Choi and Dana Davenport are working together, as part of a collective.
Bio: Suhyun Choi is a Queerean artist and organizer. Growing up in different contexts built their understanding of the complexity of globalization, capitalism, and colonialism, in a macro and interpersonal way. They are particularly interested in QTBIPOC solidarity work. Their work in BUFU, a collective they are a co-founder of, has been covered by the Village Voice, NYLON, Hyperallergic, the Fader, and more. For BUFU's programming, they have worked with the Brooklyn Museum, Queens Museum, New Women Space, and the New Museum. They are currently doing a New Media Leadership program for Ford Foundation and are a Session artist for Recess Art.
suhyunchoi.net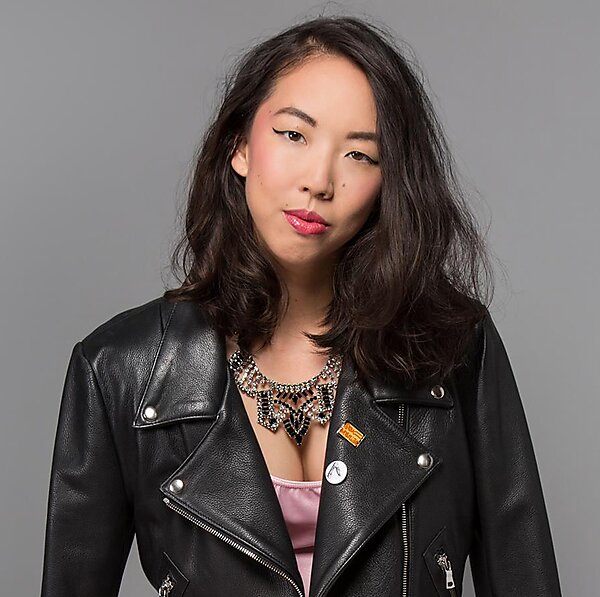 Project: Sprung from an ongoing collaboration between Black Women Radicals (BWR) and the Asian American Feminist Collective (AAFC), Black and Asian Feminist Solidarities: An Anthology is a groundbreaking collection that interrogates historical and contemporary Black and Asian American feminist cross-racial organizing, leadership, and perspectives.
Bio: Tiffany Diane Tso is a freelance multimedia journalist, writer-editor, organizer, and cultural producer based in Lenapehoking (New York City). Her work focuses on Asian American issues, Black-Asian solidarities, sex work, labor, advocacy, and art—all through a feminist lens—and has been published in platforms including Slate, HuffPost, Refinery29, Allure, and more. Some recent and ongoing collaborative writing and editing projects include the Black and Asian Feminist Solidarities column on Asian American Writers' Workshop's The Margins, a forthcoming Black and Asian Feminist Solidarities anthology for Haymarket Books, and e-book But I Am Here: Speeches, Writing and Art from the Sex Worker Movement in New York City. She is a cofounder of the Asian American Feminist Collective (AAFC), a racial and gender justice group that engages in intersectional feminist politics grounded within our communities through political education, media-making, and public events.
tiffanydiane.com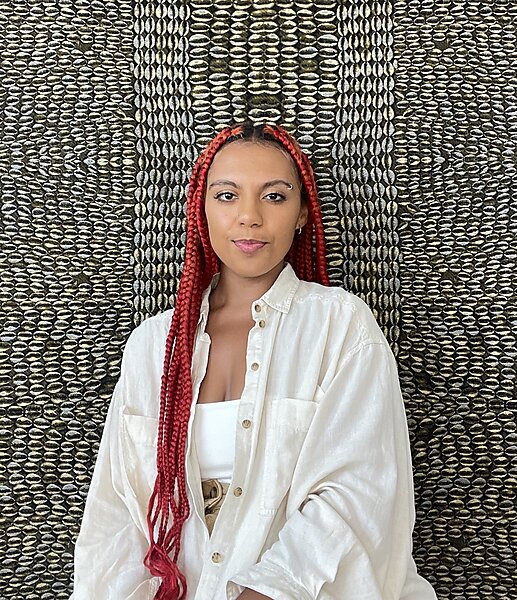 Project: A large-scale hand woven and hand dyed textile work that looks at the history of coffee and tea ceremonies in East Africa and Asia, and highlights how these traditions contrast to Western and capitalist consumption of these drinks, and at a larger scale, human labor and time. This project will center and involve the communities identified by looking at our unique histories and cultures and exploring how our relationship with coffee and tea has evolved over time.
Bio: Malaika Temba is a Textile Artist based in Brooklyn, NY. Born in Washington D.C. of Tanzanian heritage, Temba grew up across Saudi Arabia, Uganda, South Africa, Morocco, and the U.S (MD, RI, NY). Temba's lens and creative process are global, nourished by these experiences. Temba graduated with a BFA in Textiles from Rhode Island School of Design in 2018 and is currently an adjunct professor there in the Textiles Department. In addition to her studio and teaching practice, Temba has worked at Pyer Moss, the Schomburg Center for Research in Black Culture, and for contemporary artists including Jim Drain, Kenya (Robinson), and Anthony McCall. She has shown her work at Design Miami, the MET Gala, former Naval Base Fort Adams in Newport RI, and on the runway at New York Fashion Week. Select exhibitions include those at Mindy Solomon Gallery in Miami, Allouche Gallery in New York, and Galerie Lilia Ben Salah in Paris, France. Her work is part of various public and private collections worldwide, including collections of Jorge M. Pérez at El Espacio 23, and Beth Rudin DeWoody at The Bunker Artspace. Temba is the 2021 recipient of the YoungArts Jorge M. Pérez Award.
malaikatemba.com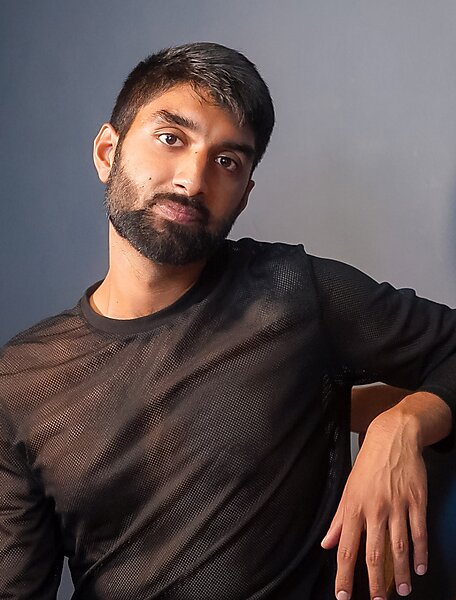 Project: Bring a Friend is a party, a multi-disciplinary performance space, and a community conversation, centering the politic that is queer friendship. BaF sits at the intersection of intimacy and joy, and intends to collaborate with a multitude of artists to build a fabric of solidaritous companionship in its process.
Anooj's Bio: Anooj/mybodyasleep is a multidisciplinary artist and community organizer. He currently coordinates training and youth programming at Restorative Justice Initiative, and facilitates communities of practice centering every-day-transformative-justice-and-abolition, most recently at May Day Space and New York Public Libraries. He's an ensemble member of the New York Neo-Futurists and Fresh Lime Soda Productions, and is a storytelling teaching artist at the Moth and devised performance instructor at the School of The New York Times. theliminalab.com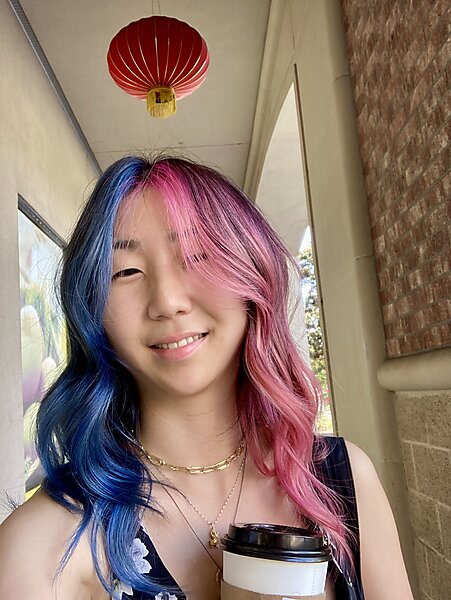 Project: With the city moving people detained at Rikers Island to new jails in Harlem and Chinatown, my project will visualize and advocate for community-driven alternatives to these incarceration sites. This abolitionist reimagining aims to invigorate a grassroots movement that brings together Black and Asian communities to fight back against the proposed jails.
Bio: Sunnie Liu is an artist, researcher, and organizer whose work has been featured by the Contemporary Arts Museum Houston, Yale Norfolk School of Art Residency, POV on PBS, Gidra, Prism Reports, and Foreign Policy. Sunnie graduated from Yale University with degrees in Studio Art and History. Born in rural China but raised in Houston as the child of Chinatown workers, Sunnie advocates for collective liberation through a community-centered practice. Sunnie currently organizes to protect Manhattan's Chinatown and Lower East Side from gentrification and displacement. Previously, Sunnie fought for labor rights with Justice is Global and Mobilization for Justice, healthcare access with Southerners for Medicaid Expansion, and equitable housing with DesegregateCT. Sunnie is a co-founder of Xin Sheng Project, which won 2nd in the 2021 Gold Futures Challenge for its dedication to politicizing, combatting mis/disinformation, and sparking intergenerational conversation among the Chinese diaspora.
sunnieliu.com