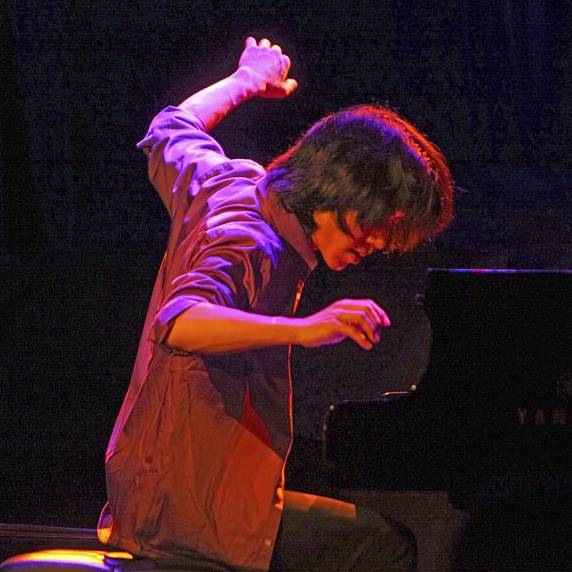 Taka Kigawa: Preludes of Chopin and Debussy
Monday, August 29, 2016
7 – 9PM
Critically acclaimed pianist TAKA KIGAWA will present a solo recital on August 29th, 2016, performing Frederic Chopin's 24 Preludes, Op. 28, and Claude Debussy's Preludes, Books I and II.
Chopin's Preludes, Op. 28 and Debussy's two books of Preludes have long been Taka Kigawa's singular specialty. He has performed the music many times, garnering unanimous praise from both critics and audiences alike. For his performance of Debussy's Preludes, The New York Times wrote, "Thoughtful, poetic accounts, Mr. Kigawa's Debussy is carefully shaded and texturally transparent. He knows how to make this music sparkle. He is equally adept at tapping Debussy's sense of mystery."
Taka Kigawa's solo recitals at (le) Poisson Rouge over the past several years have all been resounding successes, receiving unqualified critical acclaim from both audiences and critics. His August 2012 recital at LPR, in which he performed J.S. Bach's The Art of Fugue entirely from memory, broke the attendance record in the solo recital genre, a record it holds to this day. His recital there in August 2010 was chosen as the one of the best concerts of the year by The New York Times. His LPR August 2011 recital was chosen by Musical America as one of the most notable concerts in the 2011- 2012 season.
Taka Kigawa has steadily built his reputation as one of today's most compelling artists, renowned as much for his superb musicianship as for his courageous programming. The New York Times described him as "A phenomenon… There's no denying that he's something special." Since winning First Prize in the 1990 Japan Music Foundation Competition in Tokyo, and the 1998 Diploma Prize at Concurs Internacional Maria Canals De Barcelona in Spain, he has performed extensively as a recitalist, a member of major chamber music ensembles, and soloist with orchestra in many prestigious venues worldwide, including Weill Recital Hall at Carnegie Hall, Alice Tully Hall, Kosciuszko Foundation, Severance Hall in Cleveland, Cité de la Musique and Salle Gaveau in Paris, and Plau de la Musica Catalana in Barcelona. He has collaborated closely with such renowned musicians as Pierre Boulez, Unsuk Chin, Myung-Whun Chung and Jonathan Nott. His performances and recordings have been broadcast over many television and radio networks, including WQXR-FM in New York. Mr. Kigawa received his Bachelor of Arts degree from Shinsyu University in Japan, and continued his studies in New York at The Juilliard School, where he holds a Master of Music degree.
Tags
Organized by
a4 - Network Admin