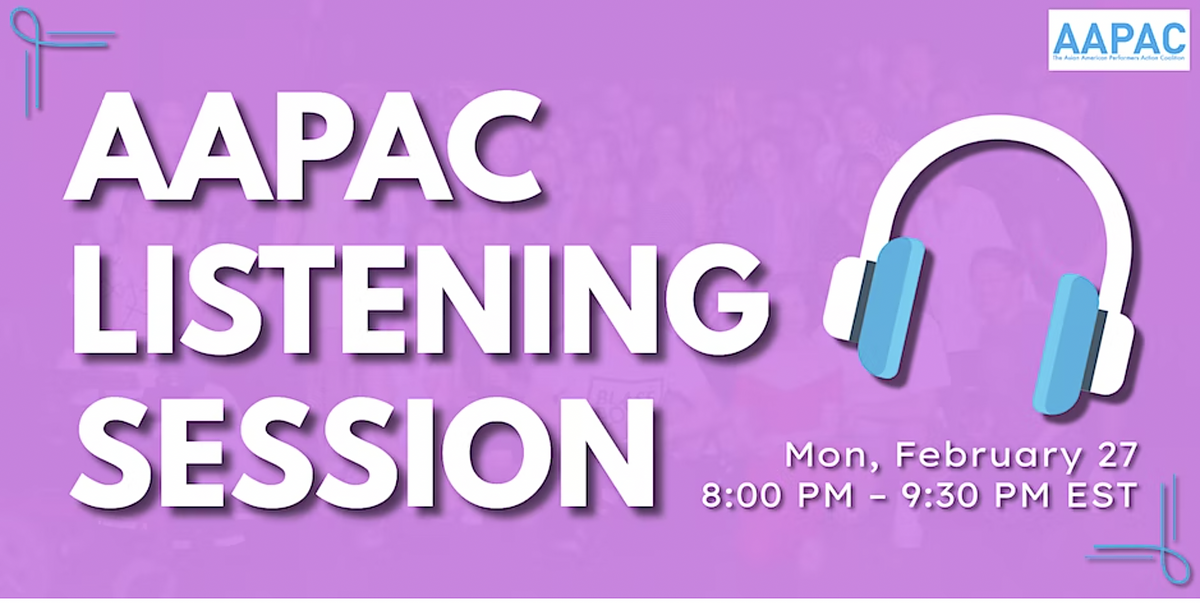 Panel Discussion/Talk
AAPI Theater Artists Listening Session
Monday, February 27, 2023
8 – 9:30PM
AAPAC needs your help in defining our agenda moving forward to put AAPI-specific issues front and center.
More AAPI stories than ever are being programmed at theaters across the country, but do AAPI artists feel welcome and included? Though conversations about race and culture have expanded, it seems that the burden of proof is still left to us to prove that our stories matter and that there is demand for them. There is so much that we still need to unpack.
Please join us for this Listening Session to share your stories, your challenges, and your inspirations in community with each other in a safe affinity space. In moderated break out rooms for smaller conversations, we'll be collecting anecdotes* and answering questions such as "How have your experiences in the theatre changed or stayed the same over the past 3 years?" and "What do you need to be set up for success?"
Your input and stories will directly inspire and influence the creation of a survey that we aim to send to AAPI theater artists nationally. We hope to garner a wide array of responses from our community to ultimately build a comprehensive Toolkit that can be a resource for theatres across the country who are willing to create more inclusive spaces for AAPI theatre artists of all disciplines.