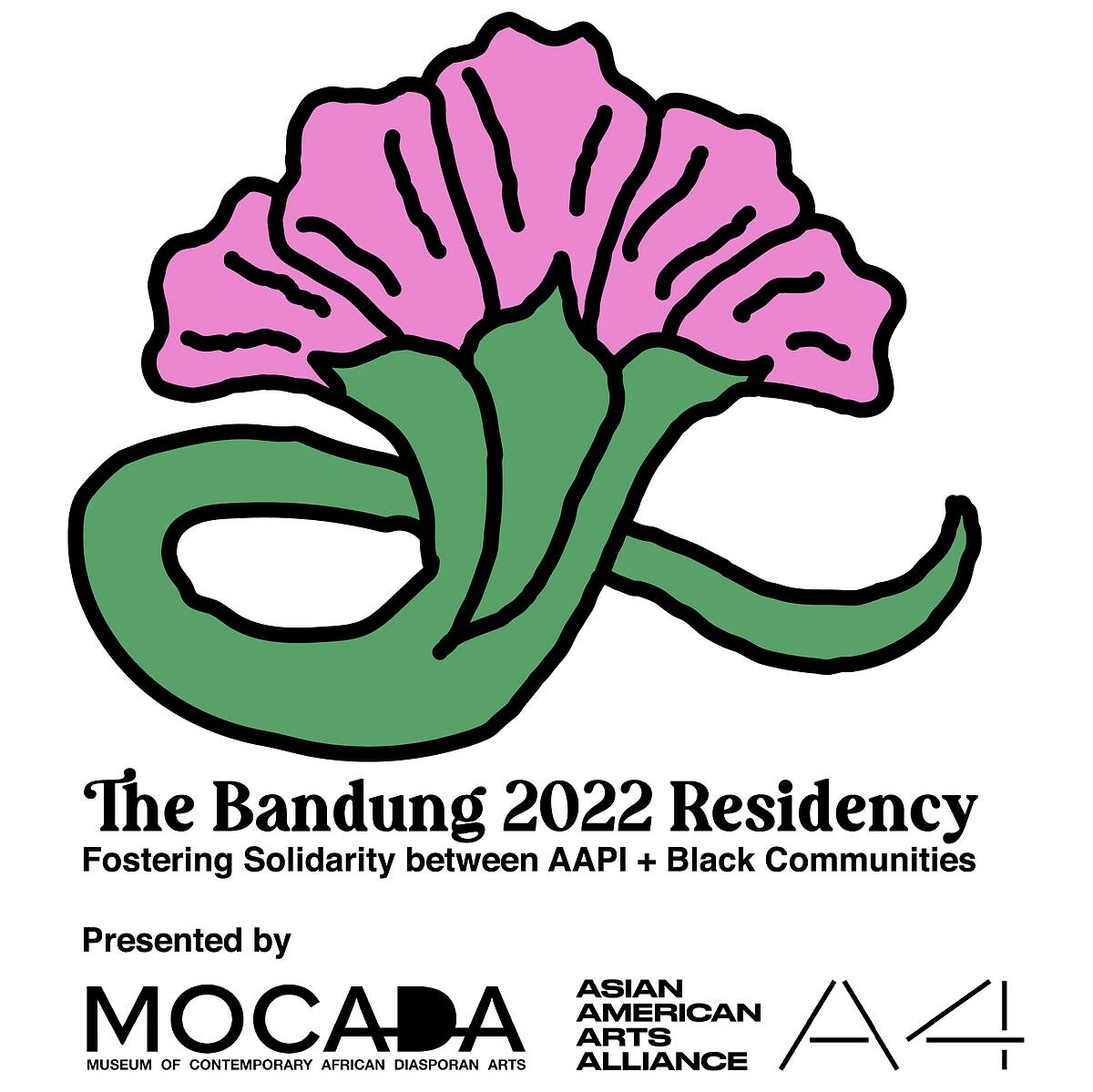 Panel Discussion/Talk
Bandung Learnings: How Artists are Building Black-Asian Solidarity in NYC
Monday, February 27, 2023
6:30 – 8:30PM
UPDATE: THIS EVENT HAS BEEN POSTPONED from its original date. Due to an unanticipated incident and to ensure we take all COVID protocols and precautionary measures seriously, MoCADA and A4 are postponing tonight's event. Please save the date for Monday, February 27, 6:30-8:30PM.
Join our first cohort of Bandung Residents to celebrate their projects building Black-Asian solidarity in NYC!
The Asian American Arts Alliance (A4) and The Museum of Contemporary Diasporan Arts (MoCADA) invite you to join the inaugural cohort of Bandung Residents for a celebration, discussion, and community gathering.
In the summer of 2022, 10 artists participated in a three-month -long hybrid program consisting of self-directed and group learning exchanges that introduced community leaders embedded in social justice work, centered on the historical and contemporary issues faced by AAPI and Black communities, while enabling the deepening of each participant's relationship with themselves, their practice, other cohort members, and the communities identified.
This gathering is an opportunity to hear from the Residents about their experience in the program, projects, and their learnings. The discussion will take a panel format, and following the discussion, there will be time for Q&A.
We'll be serving small bites and drinks.
This event is FREE and open to the public.
The 2022 Bandung Residents are:
Alisha Acquaye & Chanel Matsunami Govreau • Daphne Lundi & Gloria Lau • Hannah Miao • Hidemi Takagi • Jamel Mims • Jess X. Snow & Tatyana Fazlalizadeh • Rohan Zhou-Lee
About the Bandung Residency
The Bandung Residency, presented by the Asian American Arts Alliance (A4) and The Museum of Contemporary African Diasporan Arts (MoCADA), is an opportunity designed to uplift the work of organizers, artists, educators, and waymakers whose practice is intended to foster solidarity between Asian American/Pacific Islander (AAPI) and Black communities. This residency is made possible through the NYS AAPI Community Fund, The Ford Foundation, the NYC Department of Cultural Affairs, and the NYC Department of Youth and Community Development.
Inspired by recent events that have deeply impacted these communities, as well as the Stop Asian Hate and Black Lives Matter movements, The Bandung Residency is an opportunity to cultivate a dynamic safe space for changemakers interested in engaging in social justice discourse, restorative healing, location-based cultural activities, and expanding the narrative between communities. To deepen this transformative experience, the 4-month residency will combine facilitated learning exchanges with self-directed cohort meetings.