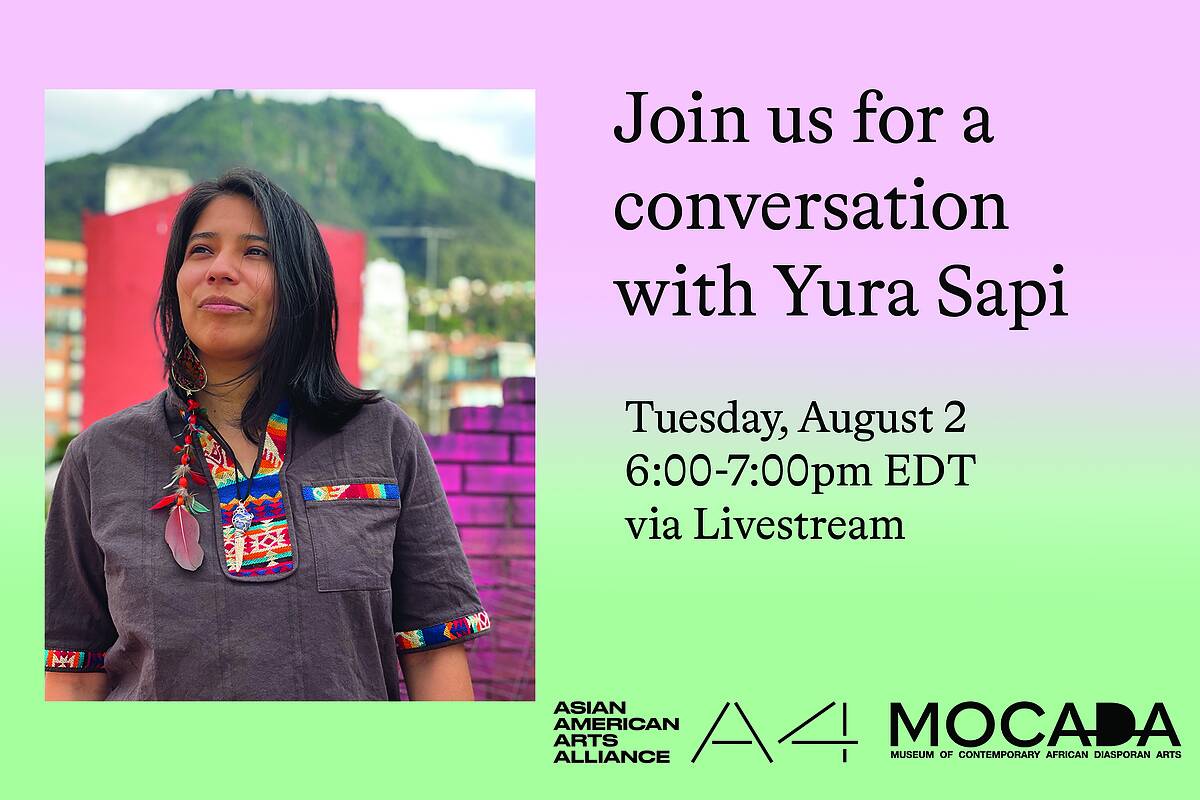 Panel Discussion/Talk
A Conversation with Yura Sapi
Tuesday, August 2, 2022
6 – 7PM
As part of the Bandung 2022 Residency, A4 and MoCADA will present a conversation with Yura Sapi. They'll share about their work at the intersection of arts, social justice, and healing.
About Yura Sapi
Yura Sapi (aka Viviana Vargas Salvatierra) is an indigenous (Kichwa) and mestiza, Ecuadorian and Colombian nonbinary interdisciplinary artist, activist, fundraiser, educator, facilitator, healer, and developing farmer at the intersection of the arts, social justice, and healing. Their work extends beyond U.S. borders and prioritizes anti-racism and decolonization for our collective liberation. Yura creates liberated spaces that uplift, heal, and encourage us to change the world with Advancing Arts Forward and farms with Protectores de la Tierra. They host the podcast turned book "Building Our Own Tables," which discusses with founders of color ways to work together that do not replicate white supremacy culture.
Yura holds a BFA in Theatre Arts from Boston University and an MFA in Performing Arts Management from CUNY Brooklyn College, and they most value their education from the Caribbean Cultural Center African Diaspora Institute's Innovative Cultural Advocacy Fellowship and artEquity's National Facilitator Training.
Yura shares from Embera native land in Nuquí, Chocó on the afroindigenous pacific coast of Colombia. Connect with Yura on Instagram, LinkedIn or yurasapi.com.