Wai Look Award
Established in 2011, the Wai Look Award for Outstanding Service to the Arts is is given periodically to an Asian American who is making a significant contribution to the arts by demonstrating a commitment to outstanding service, advocacy, and/or leadership.
The award is a tribute to the life and work of Wai Look, who served on the Asian American Arts Alliance board of directors from 1999 until her death in December 2010. She spent most of her career in the arts, as an administrator and in artist services, and devoted herself to helping others. Ms. Look also strongly believed in the importance of volunteering, which was reflected in her personal, as well as professional life.
View other Fellowships & Awards:
Jyothi Natarajan
Editorial Director, Asian American Writers' Workshop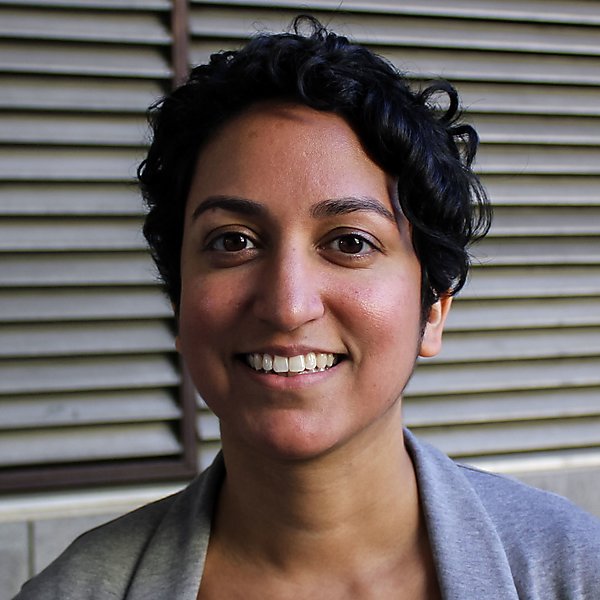 Jyothi Natarajan is an editor and writer based in Brooklyn. She is Editorial Director at the Asian American Writers' Workshop, an alternative arts space devoted to literature at the intersection of race, migration, and social justice. At AAWW, she oversees the editorial direction of AAWW's online magazines and manages The Margins Fellowship for emerging Asian American creative writers. Her writing has appeared in the anthology Good Girls Marry Doctors (Aunt Lute, 2016) as well as in The Caravan. For the past eight years, Jyothi has volunteered with and served on the board of IndyKids, a volunteer-led social justice-oriented youth journalism initiative. Since 2016, she has served as IndyKids' director.
Sarah Gambito Joseph Legaspi
Co-founders of Kundiman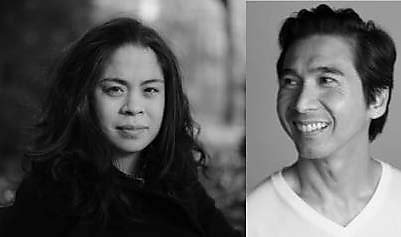 Sarah Gambito is the author of the poetry collections Delivered (Persea Books) and Matadora (Alice James Books). Her poems have appeared or are forthcoming in The Iowa Review, The Antioch Review, Denver Quarterly, The New Republic, Field, Quarterly West, Fence and other journals. She holds degrees from The University of Virginia and The Literary Arts Program at Brown University. Her honors include the Barnes & Noble Writers for Writers Award from Poets and Writers and grants and fellowships from New York Foundation for the Arts, Urban Artists Initiative, and MacDowell Colony. She is Associate Professor of English / Director of Creative Writing at Fordham University and co-founder of Kundiman, a non-profit organization serving Asian American writers.
Joseph O. Legaspi is the author of the poetry collections Threshold (CavanKerry Press) and Imago (University of Santo Tomas (Philippines) and CavanKerry Press (U.S.)), and two chapbooks: Aviary, Bestiary (Organic Weapon Arts), winner of The Blair Prize, and Subways (Thrush Press). His works have appeared in the Academy of American Poets' Poem-a-Day, New England Review, jubilat, Orion, Painted Bride Quarterly, and the anthologies Language for a New Century (W.W. Norton), and Coming Close (Prairie Lights/University of Iowa Press), among others. He is a recipient of fellowships and awards from the Fulbright Foundation, New York Foundation for the Arts, Filipino Global Literary Awards, Writers Omi/Ledig House, and the Filipino-American National Historical Society. He co-founded and currently serves on the Board of Kundiman.
kundiman.org
Christina Chiu
Co-host & Curator, Pen Parentis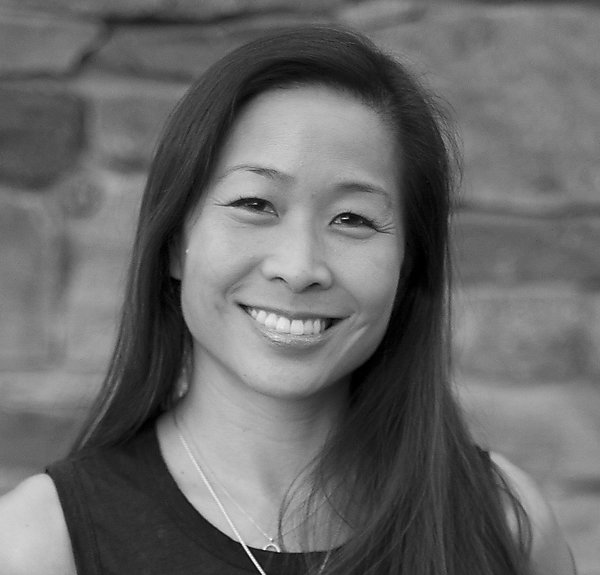 Christina Chiu is curator and co-host of the Pen Parentis Literary Salons, a non-profit organization that provides resources to authors who are also parents in order to help them stay on creative track after starting a family. She is also a board member of the New York Writers Workshop, an organization dedicated to public service and which offers professional guidance, resources and workshops that teach craft and foster creativity and enable writers to achieve their goals. Chiu is a founding member of the Asian American Writers Workshop. She also mentors in a youth program called Youth Storytellers where she works with at-risk youth to create their own screenplays.
Chiu is the author of Troublemaker and Other Saints, published by G.P. Putnam's Sons in 2001, and Lives of Notable Asian Americans, published by Chelsea House in 1995. Her stories have appeared in numerous magazines and anthologies, including Tin House, Charlie Chan is Dead II, Washington Square, The Asian Pacific American Journal, and Acorn. Chiu served as a review panelist for the New York Foundation for the Arts and review panelist for 14th Annual Asian American Literary Award in 2001. She also served on the application jury for Columbia University School of the Arts and occasionally serves on the selection committee for a well-established artist colony. She is working toward completing a novel and has just finished writing two screenplays, Finding Jason Washington and Troublemaker. Her accolades include the Asian American Literary Award, the Robert Simpson Fellowship, the Alternate Selection of the Book-of-the-Month Club. She is the recipient of the Van Lier Fellowship, winner of the New Stone Circle Fiction Contest, and was nominated for the Stephen Crane First Fiction Award. She received her MFA in writing from Columbia University.
Suzette Porte
Associate Director, Ma-Yi Theater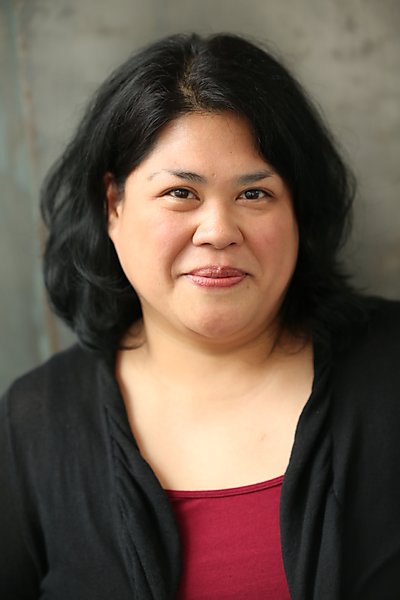 Suzette Porte is the Associate Director of Ma-Yi Theater Company, acting as the primary producer since joining the company in 2003. Recent productions for Ma-Yi include Lloyd Suh's The Wong Kids in the Secret of the Space Chupacabra Go!, Mike Lew's Bike America, Carla Ching's The Sugar House at the Edge of the Wilderness, Ralph Peña's Flipzoids, and Michi Barall's Rescue Me, as well as productions of The Romance of Magno Rubio in New York, Los Angeles, and San Francisco. She also worked with 2g on their productions of TBA by Carla Ching and Thunder Above, Deeps Below by A. Rey Pamatmat. Suzette previously worked with Center Stage in Baltimore, the Tribeca Film Institute, and Trillium Productions. She is a graduate of the University of Michigan.
Gladys Chen
President, Second Generation Productions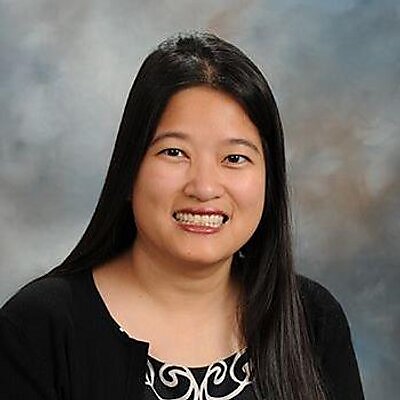 Gladys Chen has been working with Second Generation (2g) since the company's inception in 1997. Second Generation has supported the Asian American theater community by introducing diverse audiences to new plays, musicals and other types of performance that express the stories of Asian Americans.
From 1997 to 2001, Gladys was the Managing Director of Second Generation and produced its first Off-Broadway musical Making Tracks. During her tenure, Gladys helped to create the In the Works series which provides artists with workshops to collaborate and stage their work before an audience prior to a full-production at 2g and regional theaters.
To date, 2g has developed over 80 ITW programs and provided many playwrights with their first productions of their new works including Making Tracks *(Off-Broadway, Village Theater) and *The Wedding Banquet: The Musical (adaptation of Ang Lee's film, Village Theater) by Welly Yang & Brian Yorkey (Pulitzer Prize winner, Next to Normal), Carla Ching's TBA (2013 New Dramatist Playwright), A. Rey Pamatmat's (Princess Grace Fellow/LAMDA Literary award nominee) Thunder Above, Deeps Below. In keeping with its mission, 2g has developed a community of over 500 Asian American artists and served an audience of over 150,000, producing in venues such as Lincoln Center, Carnegie Hall, New York State Theater, Village Theatre (Seattle), San Jose Repertory, among others.
Gladys holds a Masters of Business Adminstration from the Wharton School of Business and Masters of Public Health from the Johns Hopkins Bloomberg School of Public Health. She has held numerous positions in advertising and marketing, including at Johnson & Johnson and WPP.
Christine Toy Johnson
Actor, Playwright, Filmmaker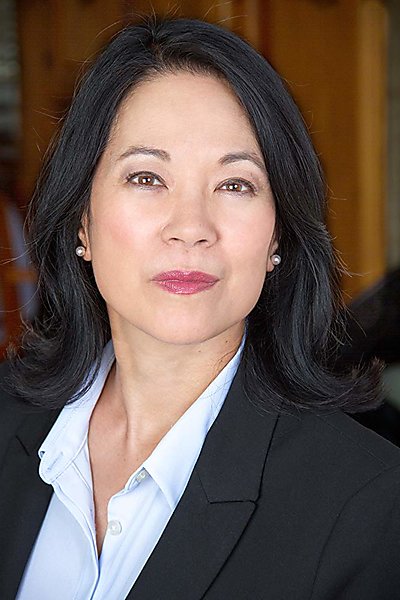 Christine Toy Johnson was born and bred in the suburbs of New York City. A performer at an early age, she began modeling when she was four for national campaigns such as Buster Brown, Life Cereal and Scotchgard. She got her Equity card the summer she graduated from high school, playing "Liat" in a production of South Pacific, later attending the University of Southern California School of Music for Vocal Performance, graduating from Sarah Lawrence College and the Screenwriting Program at NYU.
Christine made her New York debut in the Autumn following her college graduation as the leading lady of the Off-Broadway musical Oh, Johnny. She has enjoyed a varied and extensive career on stage and in film and television ever since. Broadway, National Tour and Off-Broadway credits include the revivals of The Music Man ("Ethel Toffelmier") Grease! ("Patty"), Flower Drum Song ("Rita Liang"), Merrily We Roll Along (cast album), Pacific Overtures, Falsettoland ("Charlotte"), Philip Goes Forth (Mint Theatre/Mrs. Randolph), Bombay Dreams ("Kitty"), and Cats ("Sillabub") and original productions of Crane Story (Playwrights Realm), Genesis (NYSF), Balancing Act (cast album), and Chu Chem. Regional highlights include leading roles with the Huntington Theatre Company, Williamstown Theatre Festival, Berkshire Theatre Festival, Indiana Rep, Missouri Rep, Paper Mill Playhouse, Denver Center Theatre Company, Minnesota Opera, The Ogunquit Playhouse, Harbor Lights Theatre Company, California Musical Theatre, the Weston Playhouse, Bristol Riverside Theatre, and the Hangar Theatre. Nearly 100 film and television appearances include writing, producing, and starring in the award-winning short film All American Eyes, "Lisa West" on One Life to Live LIVE (2000 and 2001 aMedia Award nominations), Unbreakable Kimmy Schmidt, The Americans, Smash, 666 Park Avenue, 30 Rock, Royal Pains, Fringe, Ugly Betty, Crossing Jordan, Grounded for Life, Nunsense and Nunsense 2 (PBS and A&E), Law and Order: SVU and Law and Order: Criminal Intent, OZ, As the World Turns, Conspiracy Theory, Jungle 2 Jungle and L.I.E. She currently plays the recurring role of "Dr. Celia Lee" on Law and Order: SVU.
An avid anti-discrimination advocate, she was a semi-finalist in 2001 for the Ford Foundation's "Leadership for a Changing World" Award, is on the board (and long time officer) of the Tony Award honored Alliance for Inclusion in the Arts, a nationally elected Councillor of Actors' Equity Association and National Chair of its Equal Employment Opportunity Committee. A sought after speaker on inclusion and diversity issues, she has also written many nationally published articles on the subject. Christine was honored in 2013 with the Rosetta LeNoire Award from Actors' Equity Association for "outstanding artistic contributions to the universality of the human experience in American theatre", and by the JACL (the nation's largest and oldest Asian American Civil Rights Organization) in 2010 for "exemplary dedication and leadership."
Christine is an award-winning screenwriter and playwright. Her play, The New Deal, was the first project to be developed by the Roundabout Theatre Company's "Different Voices" program in June 2006. Other plays include Paper Son, Internal Bleeding, Adventures of a Faux Designer Handbag, Expression of Regret, Empress Mei Li Lotus Blossom, Halo Halo Birthday, Ever See a Fat Chinese?, Tanforan, Peace Plaza, Welcome to Television, Do These Genes Make Me Look Fat?, Secondary Impact (a play with dance created with JoAnn M. Hunter and David Dabbon), Riding Out the Storm (with composer Michael Mott), Barcelona (book and lyrics, with composer Jason Ma), Chandra & Phoolan (book and lyrics, with composer/lyricist Kamala Sankram), and Diary of a Domestic Goddess (with Kevin Duda). A collection of her written work was included in the Library of Congress Asian Pacific American Performing Arts Collection in 2010. She founded ReImagined World Entertainment with Bruce Johnson in 2003 to produce film and theatre projects that celebrate the experiences of society's underdogs. Their award-winning documentary film, Transcending - The Wat Misaka Story, was completed in September of 2010.
Other directing projects include Theresa Rebeck's Seminar with Tony Award nominee Alan Campbell at Wellfleet Harbor Actors Theatre (Spring, 2015). A.R. Gurney's Love Letters with James Shigeta and Nancy Kwan (San Francisco's Herbst Theatre), Jason Ma's Gold Mountain (Actors Equity Association's 2012 Asian Heritage Month celebration), Philip Kan Gotanda's Sisters Matsumoto (Connecticut Repertory Theatre's Day of Remembrance) and her own works, Antoni & An Wei (National Asian Artists Project) and Peace Plaza (Leviathan Lab).
Christine is a proud member of AEA, SAG-AFTRA, The Dramatists Guild, and ASCAP, is an alum of the BMI Lehman Engel Musical Theatre Writing Workshop, and is the founder of the Asian American Composers and Lyricists Project.
She happily lives in New York City with her husband, filmmaker/photographer/graphic designer Bruce, and their dog, Joey
Deepa Purohit
Co-Founder, Rising Circle Theater Collective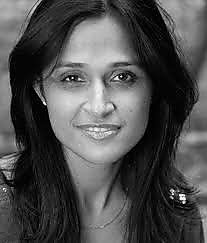 Deepa Purohit has worked extensively in theater in New York for almost ten years and in non-profit education reform for more than fifteen years. Ms. Purohit co-founded Rising Circle Theater Collective in 2000 with fellow artist and educator, Rod Bowen, and is currently its Artistic Director. Rising Circle Theater Collective focuses on bringing unheard stories of people of color to the American stage and creating a much-needed home for theater artists of color to develop and stage these stories.
She has overseen the development and/or production of twelve original plays written by playwrights of color in the past six years, the expansion of programming with Q Up, a five-day arts intensive for Asian American high school girls from Queens, and the development of Rising Circle's, INKtank, a 12-week writers lab for writers of color.
Ms. Purohit holds a BA from Northwestern University in history and African studies, and an MPH from Columbia University in health promotion and disease prevention. She is a self-taught playwright and trained in acting at the Harlem Theater Company and has trained with master clown Chris Bayes and master mask teacher Per Brahe in New York. Ms. Purohit made her television debut in 2001 as a guest star on The Sopranos; she also has had roles on Law and Order Criminal Intent, One Life to Live, and The Education of Max Bickford.