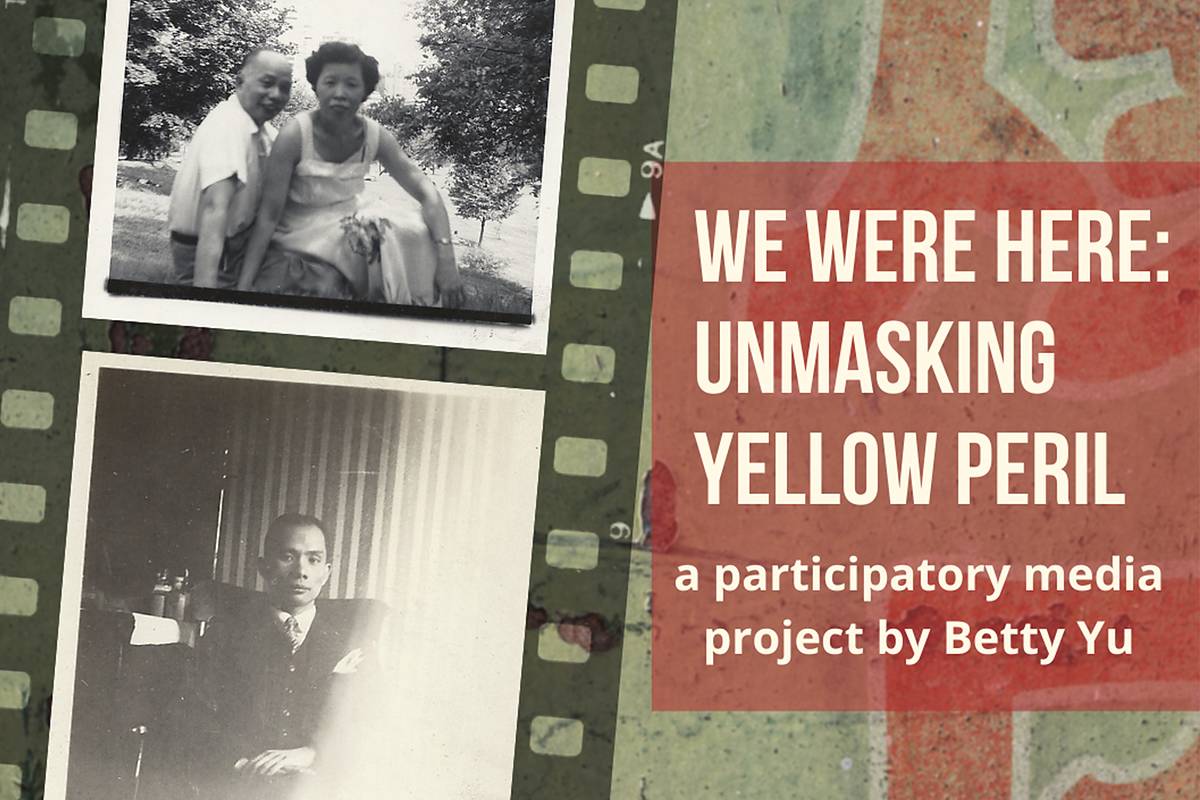 Community Event
We Were Here: Unmasking Yellow Peril Projection
Sunday, June 27, 2021
8:30 – 9:30PM
Join the Asian American Arts Alliance (A4) and artist Betty Yu and celebrate Immigrant Heritage Month with an outdoor projection featuring the real-life stories collected in Flushing, Queens for the "We Were Here: Unmasking Yellow Peril" project between April and June 2021.
"We Were Here: Unmasking Yellow Peril'' is an ongoing multimedia participatory project inviting Asian Americans to participate in reclaiming, and reasserting our own narratives, through telling our families' stories of immigration, labor, discrimination, and resilience. In the wake of the deaths of multiple Asian women massage workers in Georgia on March 16th 2021, the American public has suddenly turned their focus to the rise of anti-Asian violence. We all know this racialized and gendered violence didn't just start with the pandemic.
Asian Americans are invited to submit their stories - written, images, video, and/or audio. Participants are encouraged to submit family photographs, images of ephemera, and other heirlooms along with their story.
This program is supported, in part, by public funds from the New York City Department of Cultural Affairs in partnership with the City Council. Special thanks to Council Member Peter Koo for his support of A4 and this program with funding through the City Council's Cultural Immigrant Initiative.