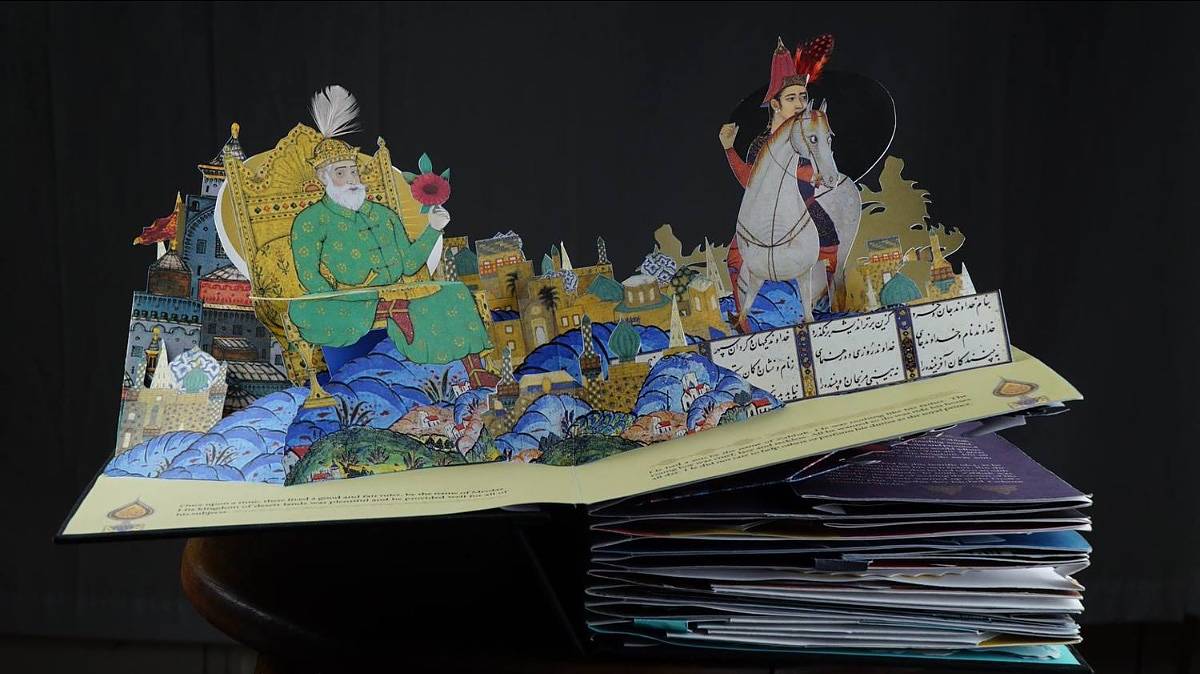 Workshop
Pop-Up Book Design & Engineering Workshop with Simon Arizpe and Hamid Rahmanian
Sunday, June 27, 2021
5PM
Designer and director Hamid Rahmanian and paper engineer and illustrator Simon Arizpe have collaborated on multiple occasions to create unique and dynamic pop-up books, including on the 2018 publication Zakkah: The Legend of the Serpent King and the forthcoming Seven Trials of Rostam.
In our upcoming workshop, Rahmanian and Arizpe will share the creative inspiration behind these projects, which depict stories from the 1,000-year-old Persian epic poem The Shahnameh, and then give a hands-on demonstration of pop-up book design and paper engineering.
This workshop will be held onsite at AAA-A's outdoor space in Brooklyn Heights, NY on Sunday, June 27, 5-7pm. Space is extremely limited, so visit https://www.eventbrite.com/e/pop-up-book-workshop-with-hamid-rahmanian-and-simon-arizpe-tickets-158736363737?aff=Mailchimp&mc_cid=adf3ee4bca&mc_eid=3d119991a1 to register now and to read more information on our Covid-19 protocols and safety measures.