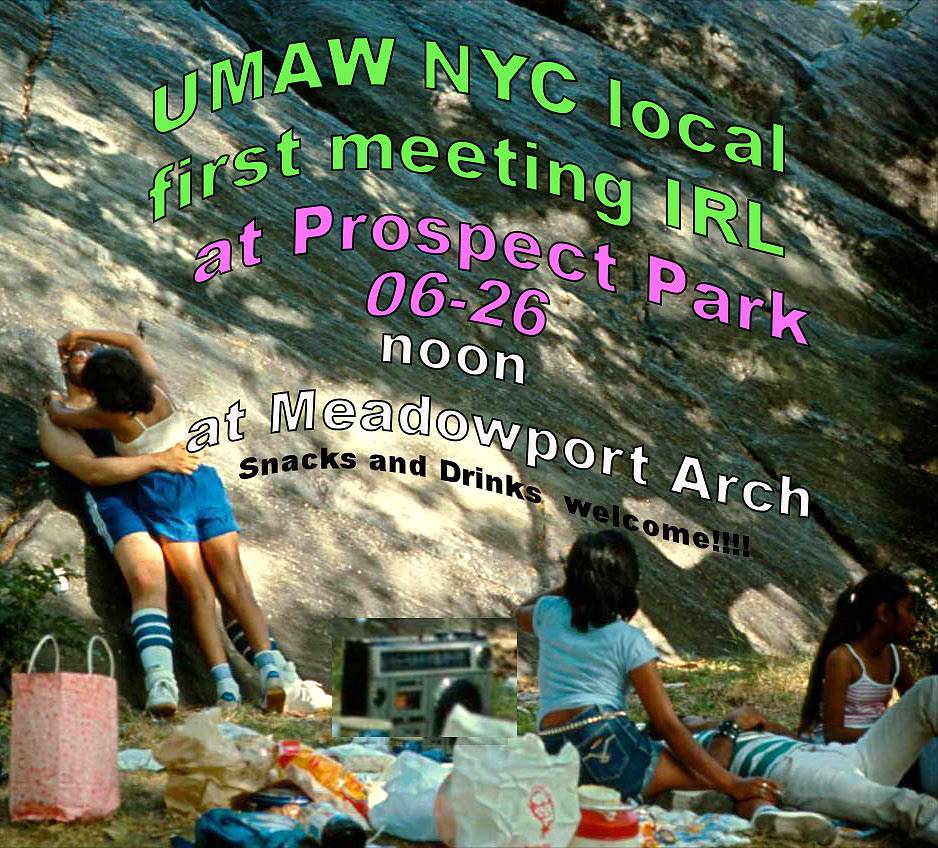 Community Event
UMAW NYC First In-Person Meet-up
Saturday, June 26, 2021
12PM
The Union of Musicians and Allied Workers (UMAW) is a one-year-old group of organizers who've collaborated on campaigns, fundraisers, educational materials, benefit compilations and shows, and other actions to secure a fairer future for musicians and those who work alongside them. Recently, there have been a number of regionally-focused groups, including in Chicago, Philly, and Los Angeles, with more on the way internationally. A small group of us are interested in a UMAW chapter in New York and we'd love your help in starting it.
UMAW NYC's first op's meeting is going to be a fun picnic in real life on June 26th at 12pm EST at the Meadowport Arch in Prospect Park, Brooklyn. Join us and meet other NY musicians, have some snacks and drinks, and talk about what what projects UMAW NY could focus on to make life better for musicians locally, come meet us there!
RSVP here: https://actionnetwork.org/forms/nyc-local-signup-form to the picnic or even if you can't make it but want to learn more so we can keep you in the loop about the next meeting! There will be virtual meetings, so even if you aren't in the city directly you can still get involved.