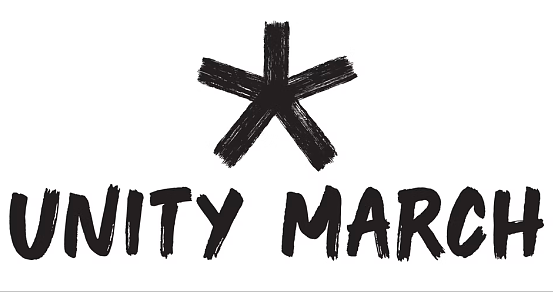 Community Event
Unity March
Saturday, June 25, 2022
12 – 3PM
The UNITY MARCH is an Asian American-led, multicultural event to advance socioeconomic and cultural equity, racial justice, and solidarity. The June 25 mobilization aims to bring together Asian Americans, in lock step with our Black, Indigenous, Latinx, Pacific Islander, LGBTQ+, Muslim, Sikh, Arab, and Jewish allies, to reimagine the future for our communities and break the cycle of violence together.
OUR PLATFORM https://www.unitymarch.com/en/equity-platform
Asian Americans Advancing Justice | AAJC, APIAVote, Gold House, Indian American Impact Project, NCAPA, OCA-Asian Pacific American Advocates, and SALDEF are working on a large-scale multicultural mobilization in DC, which we're calling the Unity March. The march is being planned for Saturday, June 25, 2022 of this year and aims to bring together 25,000+ advocates and allies to DC, with satellite actions across the country along with a full program with speeches by impacted persons and community leaders to tell a story of pan-racial power, unity, and resilience. You can preview our website and platform here.
2022 marks the 40th year since the murder Vincent Chin, as well as the one-year mark since the deadly mass shootings in Atlanta and Indianapolis. And while public attention to the issue of anti-Asian American/immigrant violence has waned, Asian American communities – along with other communities of color – continue to grapple with discriminatory violence and harassment across the country.
With the 2022 midterm elections looming, Asian Americans and other BIPOC communities also face countless attempts at voter suppression, all while seeing little progress on issues like a pathway to citizenship and workers rights, and outright attacks on our LGBTQ+ communities, reproductive justice, and the honest teaching of our diverse histories in schools.
We hope you'll consider participating in one or more of the following ways:
We hope you'll join us and make this an inclusive and historic event. Thank you very much in advance for your time and consideration, and for your support for Asian American communities.