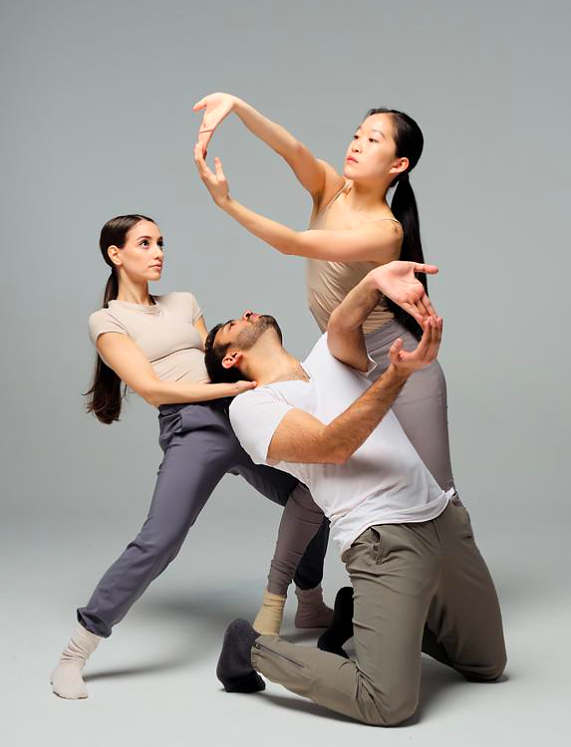 Performance
Unbeknownst
May 21 – May 22, 2022
7 – 3PM
Periapsis Music and Dance's tenth season culminates in UNBEKNOWNST, a program of five new works by our resident and guest choreographers, in collaboration with our resident composers. All works are performed by our ensemble of dancers and musicians, with two prestigious guest musicians joining the program, cellist Jeffrey Zeigler and pianist Melinda Faylor.
The program will include:
Unbeknownst, by guest choreographer Gabrielle Lamb and composer Jonathan Howard Katz
A new work by choreographer Rohan Bhargava and composer Annie Nikunen
A new work by guest choreographer PeiJu Chien-Pott and composer Jonathan Howard Katz
What kind of land, by guest choreographer Da' Von Doane, setting music by Annie Nikunen
The Subject, by choreographer Evita Zacharioglou and composer Jonathan Howard Katz, with sound design by Spencer Robelen
This program is the culmination of our many years of collaborative exploration, but it also represents new beginnings. An influx of new artists and new artistic voices lets us explore the intersection of music and dance performance more fully than ever before, and with a greater sense of adventure. These performances are the link between the first decade of Periapsis Music and Dance and the next!
Tickets must be purchased in advance, and masks and proof of vaccination will be required.
Unbeknownst and the new work by Rohan Bhargava and Annie Nikunen are supported, in part, by a commissioning grant from the O'Donnell-Green Music and Dance Foundation.
Annie Nikunen's commission was funded by the Charles and Joan Gross Family Foundation.
Unbeknownst was supported by New Music USA, made possible by annual program support and/or endowment gifts from Mary Flagler Cary Charitable Trust, New York State Council on the Arts, Helen F. Whitaker Fund, The Aaron Copland Fund for Music, Inc., The Andrew W. Mellon Foundation, Baisley Powell Elebash Fund, The Gladys Krieble Delmas Foundation.
The new work by PeiJu Chien-Pott and Jonathan Howard Katz is supported, in part, by a generous gift from Deborah and Charles Adelman.
This program is supported, in part, by public funds from the New York City Department of Cultural Affairs in partnership with the City Council.