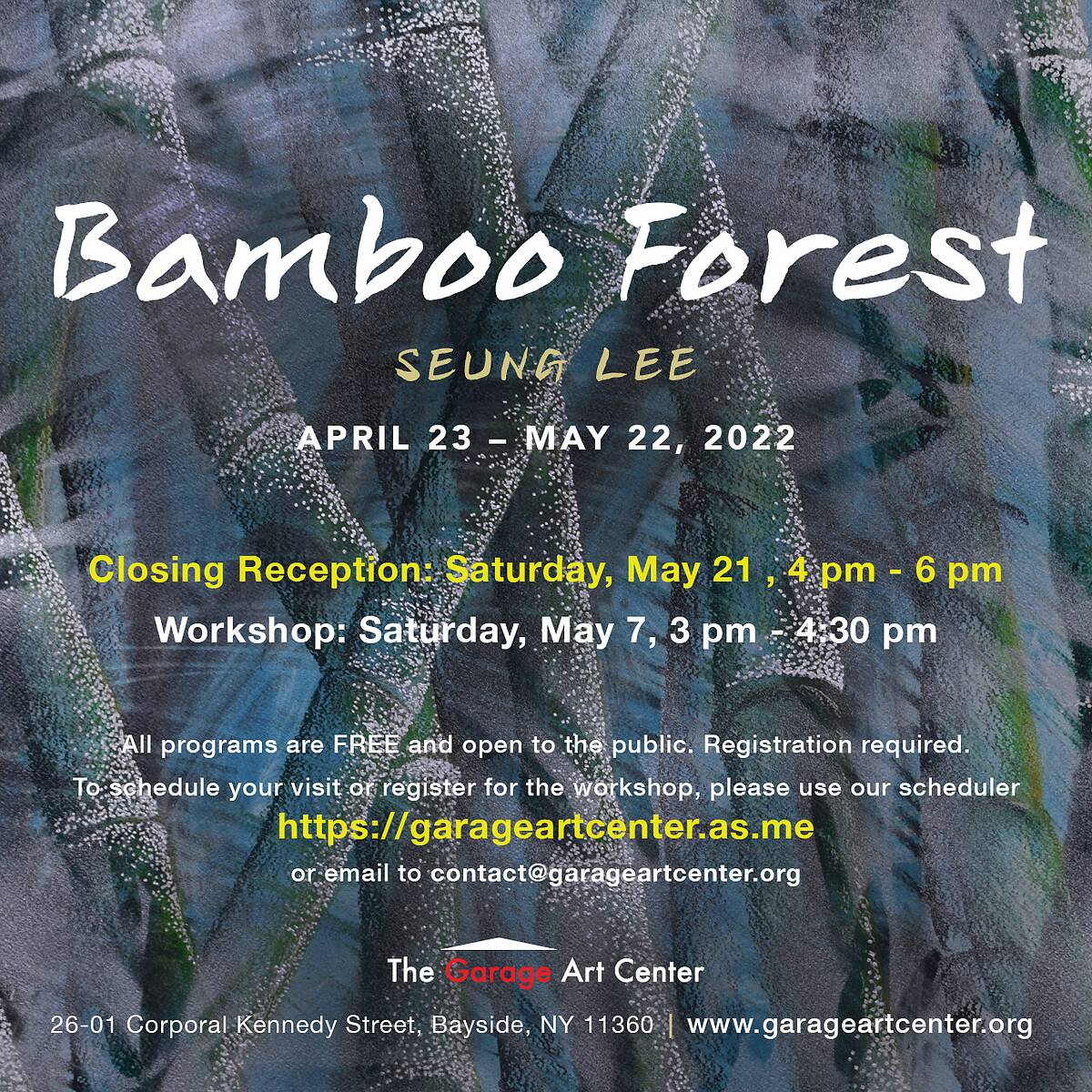 Reception
Bamboo Forest Closing Reception
Saturday, May 21, 2022
4 – 6PM
Closing Reception this Saturday, 5/21/2022 from 4pm - 6pm!
Echoing the spirit of Earth Day, raising awareness for the environmental protection and care of our planet, we are presenting 'Bamboo Forest', a solo exhibition of artist and art professor Seung Lee.
Seung Lee's workspace on the North Fork of Eastern Long Island is shrouded with bamboo. Spending many days exercising "bamboo management" during the pandemic, bamboo has naturally emerged as the main theme in his art. He witnessed Bamboo's strength and flexibility and was inspired by how they teach us to stand upright and adapt to hard circumstances then spring back despite adversity.
These virtues learned from mother nature are conveyed in Lee's large-scale paintings, which resonate with us on how to find balance and peace in our lives, thereby improving our health and environment. Surrounded by the display of large-scaled bamboo paintings, audiences will be transported to a bamboo forest from the gallery.
All programs are FREE and open to the public. Registration required. To schedule your visit or register for the workshop, please use our scheduler: https://garageartcenter.as.me