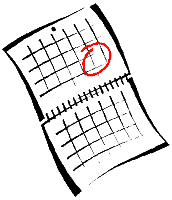 TRU November Panel - Understanding Off-Broadway: Defining and Achieving Success
Tuesday, November 14, 2017
7 – 10PM
Theater Resources Unlimited (TRU) presents the TRU November Panel -Understanding Off-Broadway: Defining and Achieving Success on Tuesday, November 14, 2017 at 7:30pm (doors open for networking at 7pm) at Actors Temple Theatre, 339 W. 47th Street, NYC. For more details, visit https://truonline.org/events/understanding-off-broadway/.
Off-Broadway was born in the 1950's as an alternative to the commercialism of Broadway, and a more affordable means of getting works (and artists) seen. TRU's July panel looked at the challenges presented by the economic realities of today's off-Broadway. Most of us are well aware of the difficulty of financially maintaining a show in the current economic environment. Perhaps we need to re-evaluate the purpose of off-Broadway. In this much-requested follow-up panel, we will focus more closely on producing models that are working, as well as examine how to best use the 100 to 499-seat theater presentations as part of a development plan, or as a way to increase visibility for your theater company. We will include the periodic performance model and the cross-promotional opportunities they offer, strategies for front-loading audience through limited runs, and consider how not-for-profit companies work and thrive within the off-Broadway paradigm. Are there still ways to make use of this essential component of our theater culture? Can it provide a useful step in a development plan for new works, and a fertile ground for creating important works of theater? And who is the off-Broadway audience?
Speakers will include Peter Breger, entertainment attorney and chairman of the Off-Broadway Alliance; Charlotte Cohn, actress/writer/producer (Church and State, Handle with Care, Rated P for Parenthood); Jack Cummings III,founding artistic director of the Obie Award-winning Transport Group (Strange Interlude, Inge in Rep, Lysistrata Jones, Once Upon a Mattress, The Audience, Normal); William Franzblau, producer (Sistas, This One's for the Girls, Evil Dead the musical, ILuminate, Jewtopia; on Broadway Wonderland, Say Godnight Gracie); Meredith Lucio, producer (Tony Award-winning Porgy and Bess, Rooms: a rock romance, The 39 Steps, Bedlam Theatre's St. Joan/Hamlet; upcoming: Absolutely Filthy).
Doors open at 7:00pm for networking and refreshments, roundtable introductions of everyone in the room will start at 7:30pm - come prepared with your best 30-second summary of who you are, and what you need. Free for TRU members; $12.50 in advance or $15 at the door for non-members. Please RSVP at https://truonline.org/events/understanding-off-broadway/. You may also reserve by phone at least a day in advance (or much sooner): 212-714-7628, or by e-mailing TRUStaff1@gmail.com.
Tags
Organized by
Michelle Tabnick Communications