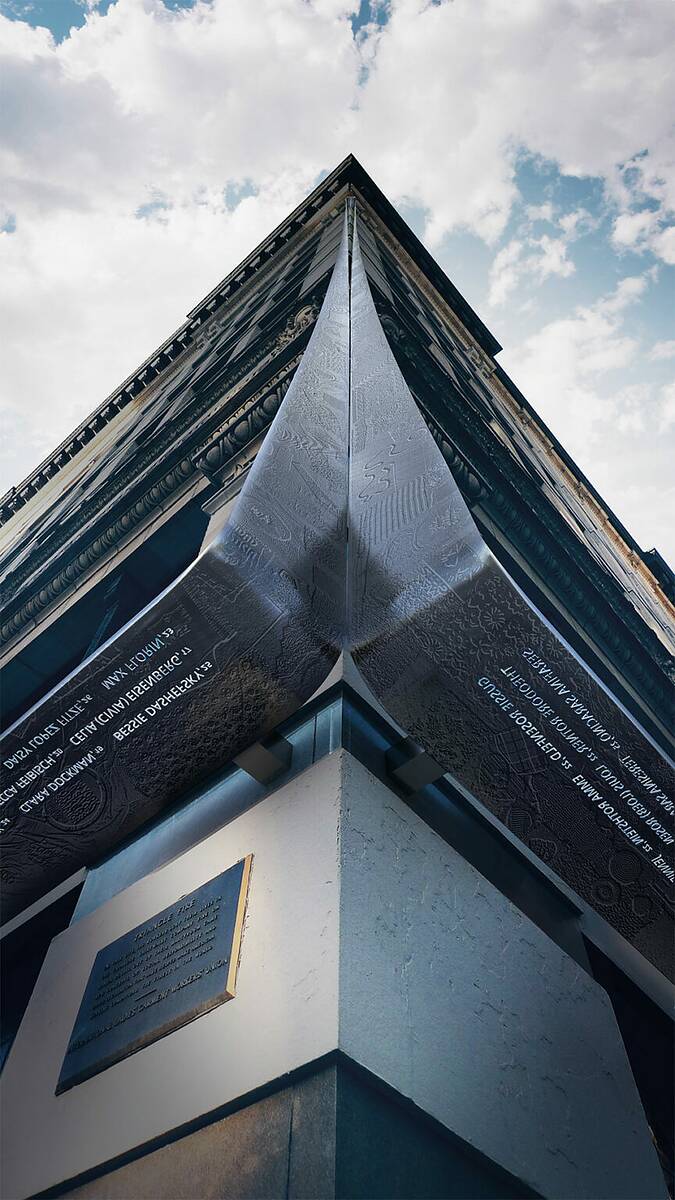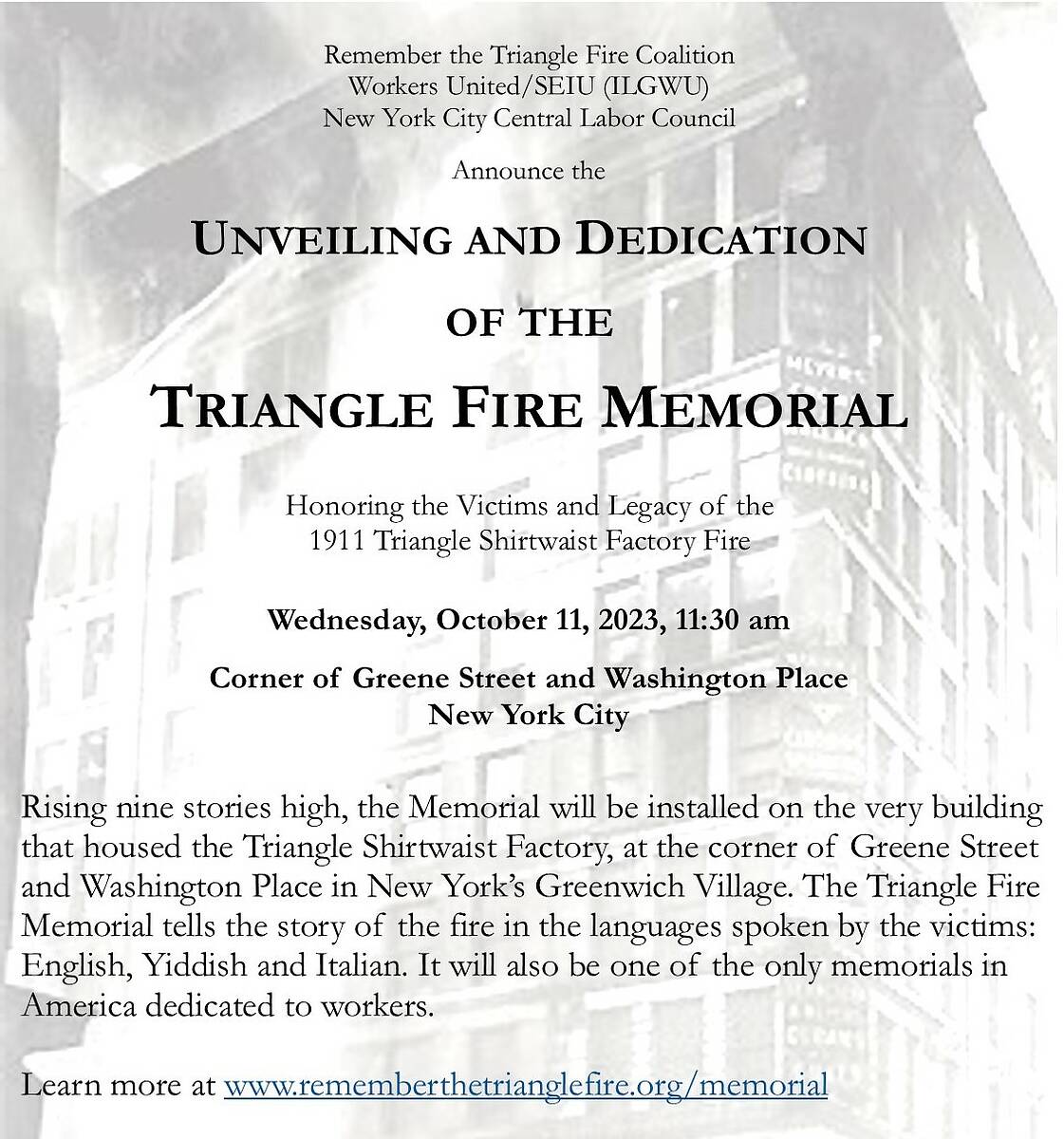 Community Event
Triangle Fire Memorial Unveiling
Wednesday, October 11, 2023
11:30AM
The long-awaited Triangle Fire Memorial to the victims and legacy of the 1911 Triangle Shirtwaist Factory fire will be unveiled and dedicated October 11, 2023, at the site of the historic fire in New York City. Rising nine stories high, the Memorial is being installed on the very building that housed the Triangle Shirtwaist Factory, at the corner of Greene Street and Washington Place in Greenwich Village.
The Triangle Fire Memorial tells the story of the fire in the languages spoken by the victims: English, Yiddish and Italian. It will also be one of the only memorials in America dedicated to workers.
The memorial was commissioned by the Remember The Triangle Fire Coalition and designed by Uri Wegman and Richard Joon Yoo.
About Richard Joon Yoo
Richard Joon Yoo is an artist, writer, and architectural designer. He studied art at the School of the Art Institute of Chicago and architecture at the Southern California Institute of Architecture (SCI_Arc). His past professional experience is with the progressive and experimental practices of Eric Owen Moss and Sarah Oppenheimer. He has taught as SCI_Arc and Woodbury University in Los Angeles, Center for Architecture Science and Ecology at Rensselaer Polytechnic Institute, and currently teaches architecture and memory at Pratt University in Brooklyn.
His work focuses on memory —memorials and monuments— specifically the ability of the built environment to heighten the present and provoke the future through the careful positioning of memory, context, and material. He is co-designer of the Triangle Fire Memorial, which is under construction near Washington Square Park, where the Triangle Fire occurred in 1911. In March 2019, in collaboration with the Remember the Triangle Fire Coalition, he and his design partner Uri Wegman hosted the Collective Ribbon project at FIT, which was the first step in the fabrication of the Triangle Fire Memorial.