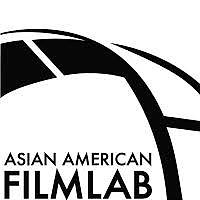 The Opposite of a Fairy Tale
Wednesday, September 28, 2016
6 – 7PM
The Opposite of a Fairy Tale is a psychological drama in which a woman's family slowly imprisons her against her will with the unwitting help of well-meaning bystanders.
When Celeste, a kind social worker, meets Josephine, an elderly patient in a nursing home, the two develop a close friendship. Soon, her family comes to visit and it becomes apparent that Josephine has fallen victim to one of America's hidden epidemics: elder abuse.
The Film Lab, thanks in part to a generous grant from the Asian Women's Giving Circle, produced a psychological drama written by Jennifer Betit Yen with critical assistance from Aaron Woolfolk, to help combat elder abuse. The film, titled "The Opposite of a Fairy Tale" addresses elder abuse through a fictional narrative designed to increase awareness of the problem and to provide viewers with the motivation and tools to combat elder abuse and to create a dialogue and vocabulary for a widespread societal problem that viewers might never have before imagined.
SAG-AFTRA Foundation Selects The Opposite of a Fairy Tale
The SAG-AFTRA Foundation selected a special version of The Opposite of a Fairy Tale as one of only eight films selected by The Foundation to represent the best of the union short films made in New York in 2016. Showcase on Septmeber 28, 2016, at the SAG-AFTRA Foundation screening room.
Organized by
a4 - Network Admin