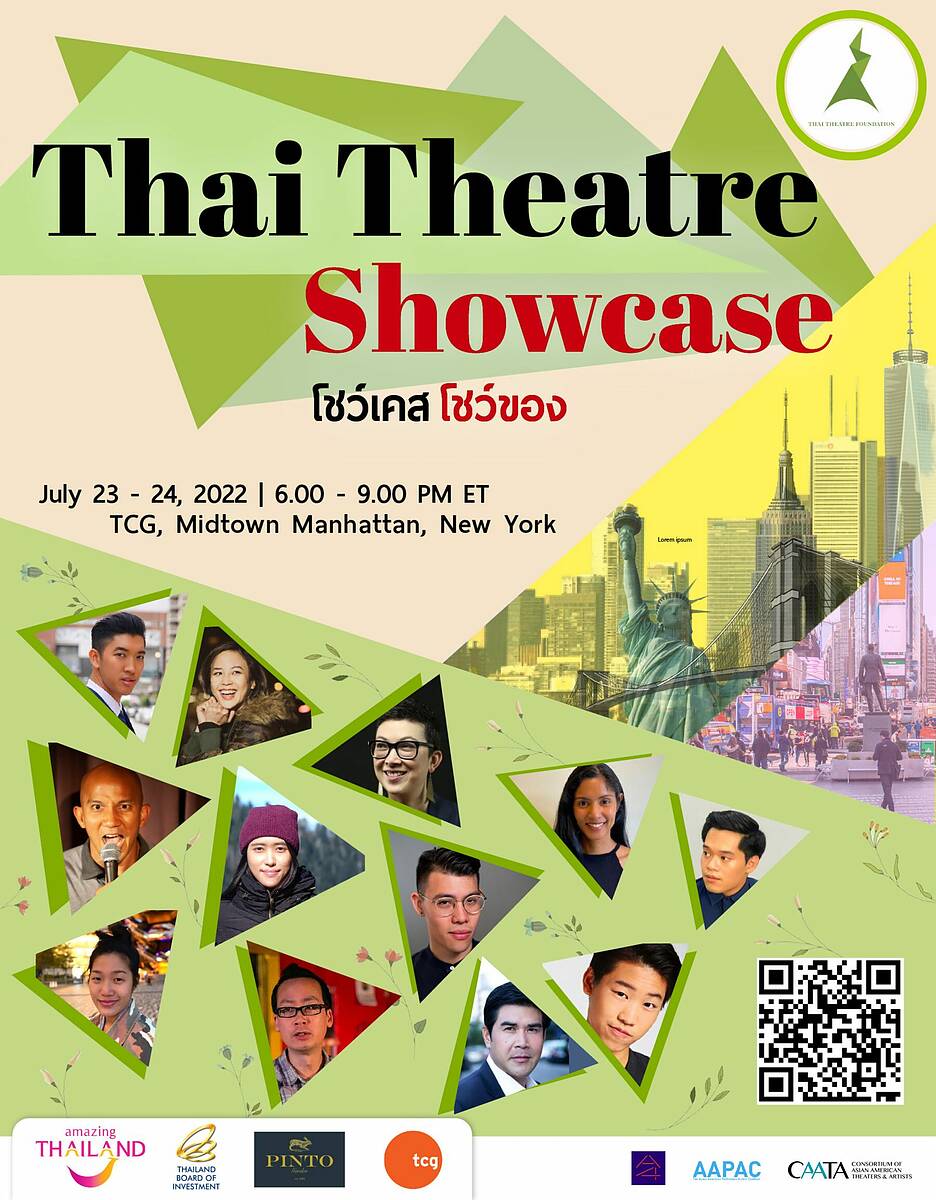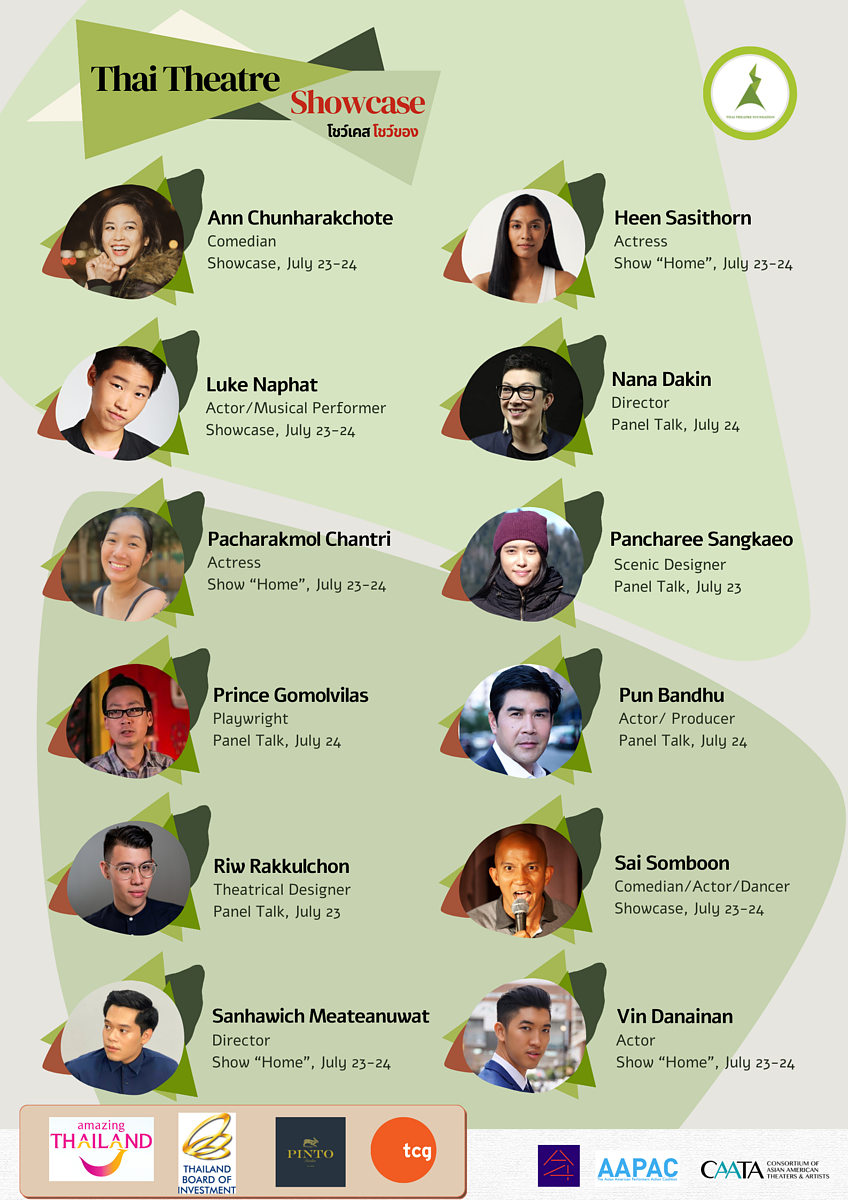 Performance
THAI THEATRE SHOWCASE: โชว์เคส โชว์ของ
Sunday, July 24, 2022
6 – 9PM
The inaugural event that will serve you talented Thai theatre realness! We're gathering many talented Thai theatre artists exclusively for you in this event!
What's on at Thai Theatre Showcase?
Serving hot and fresh to you on each night are:
A panel of Thai theatre makers in the US (different each night)
4 badass performances
A search for the meaning of 'home' as immigrant artists in the US
A chill after-party
▲ ● ■
The three-hour event includes a panel talk with a different group of artists each night. On July 23rd, Pancharee Sangkaeo and theatrical designer Riw Rukkulchon are sharing their experiences in the art of design. On July 24th, hear from director Nana Dakin, playwright Prince Gomolvilas, and actor Pun Bandhu.
The festival also brings together four badass performances.
A show from Sai Somboon, the event's MC, who is also a comedian, actor, and dancer
An autodrama of his personal journey as a Thai actor in the U.S. by a rising star Luke Naphat
Join Sai Somboon on a journey of revisiting, remembering, and re-learning Thailand for the first time in 3 years.
A world-premier solo by Ann Chunharakchote, telling a story of her parents 'Asian Divorced'
A search for a meaning of 'home' as immigrant artists in the U.S. from three Thai Theatre Foundation board members; Heen Sasithorn Panichnok, Vin Kridakorn, and Pacharakamol Chantri, directed by Sanhawich Meateanuwat
The night will end with a chill after-party, offering a space to share and connect with Thai and U.S. theatre makers.
WHEN: JULY 23 - 24, 6 - 9PM ET
WHERE: TCG, MIDTOWN NYC
HOW MUCH: $35 (IN-PERSON), $15 (ONLINE VIA ZOOM)
Free snacks and an open bar are provided after each in-person show. Performances are in English, except one in Thai with English surtitles.