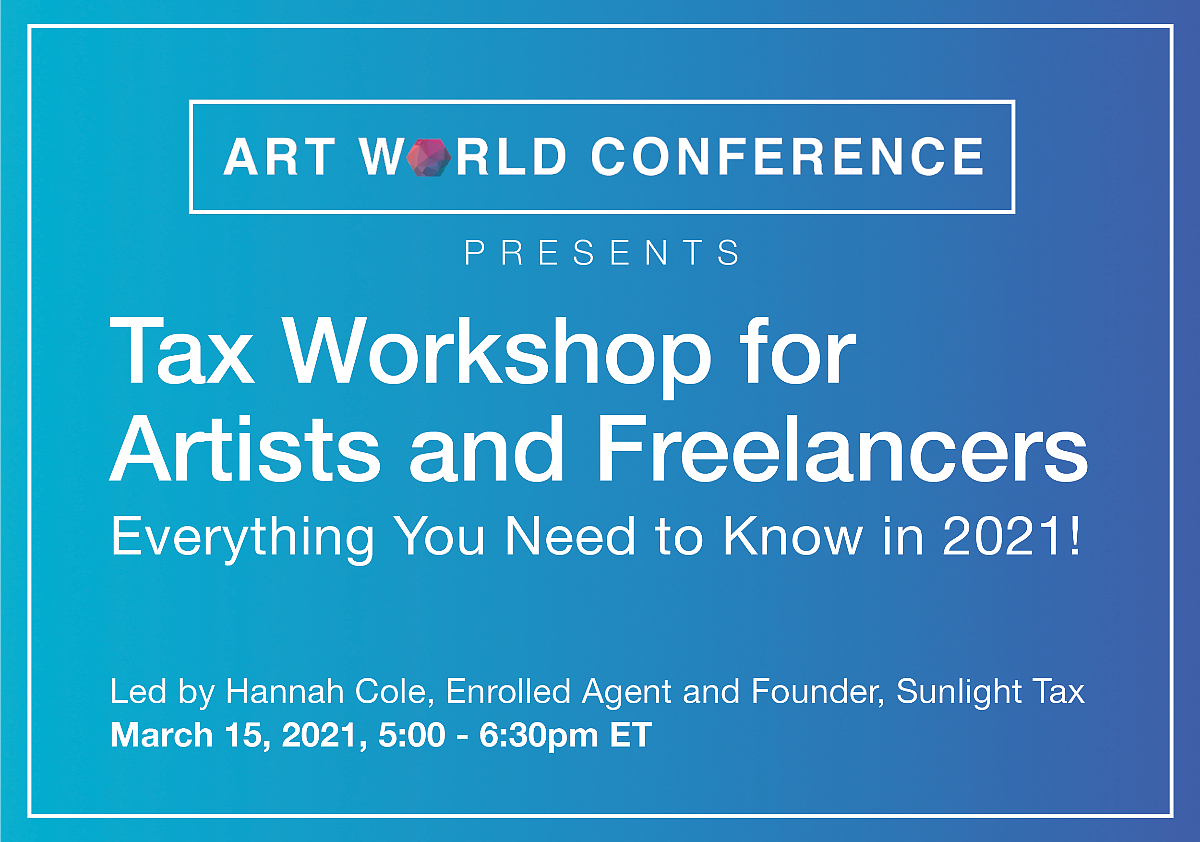 Workshop
Tax Workshop for Artists and Freelancers
Monday, March 15, 2021
5 – 6:30PM
Are you ready for this year's tax deadline on April 15?? Join us for an in-depth presentation by tax expert Hannah Cole of Sunlight Tax to get yourself ready. One unprecedented year followed by another unprecedented year deserves a check-in with an expert. She'll discuss estimated taxes when it's nearly impossible to estimate, the new 1099-NEC, and how the relief bills may influence your filing.
Hannah Cole is a tax expert who specializes in working with creative people and their businesses. Though she's worked at tax firms in New York, she loves bringing her tax skills to the aid of the creative world. Her passion for helping creative businesses began when she was an Account Executive and Interactive Producer for a New York interactive design agency, where she saw the struggles and triumphs from the inside. As a long-time working artist with a high-level exhibition history, Hannah finds the financial challenges of freelancers and small creative businesses to be both relevant and personal. She is an Enrolled Agent and the founder of Sunlight Tax. sunlighttax.com / @sunlighttax
Suggested Ticket Price: $10
Pay-What-You-Can Option: Pay Less or Pay More
By naming your own price, you help ensure we can continue to offer free programming for those who need it. This program is free for Art World Learning subscribers and students at subscribing schools.