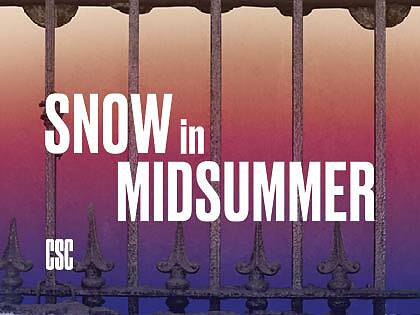 Performance
Snow in Midsummer
May 20 – July 9, 2022
7 – 10PM
Come join us for a special performance of Snow in Midsummer followed by a conversation with A4's Excecutive Director, Lisa Gold!
Get discounted tickets with the code ALLIANCE.
Frances Ya-Chu Cowhig's Snow in Midsummer is a thrilling murder mystery adapted from the classical Chinese drama The Injustice to Dou Yi That Moved Heaven and Earth by Guan Hanqing. When a wealthy businesswoman takes ownership of a factory in a remote drought-devastated town, she learns of a curse placed on the town by a woman executed for a crime she did not commit. Weaving together parallel stories in a community torn apart by injustice and ecological disaster, Snow in Midsummer is a spellbinding ghost story that explores the weight of generational trauma and restorative justice.
Please note this production contains depictions of sexual violence, brutality, and mature language. For more detail on age recommendations, please reach out to the box office. The show will be performed with one 10-minute intermission.