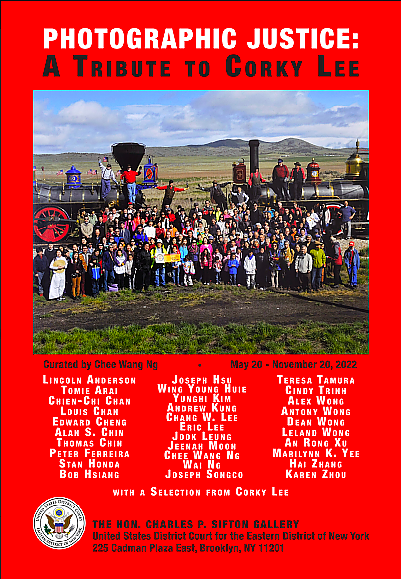 Community Event
Photographic Justice: A Tribute to Corky Lee
May 21 – November 20, 2022

Chief Judge Margo K. Brodie is pleased to announce the opening of Photographic Justice: A Tribute to Corky Lee, a group photography exhibition at the Hon. Charles P. Sifton Gallery.
Curated by Chee Wang Ng
Artists include: Lincoln Anderson, Tomie Arai, Chien-Chi Chan, Louis Chan, Edward Cheng, Alan S. Chin, Thomas Chin, Peter Ferreira, Stan Honda, Bob Hsiang, Joseph Hsu, Wing Young Huie, Yunghi Kim, Andrew Kung, Chang W. Lee, Eric Lee, Jook Leung, Jeenah Moon, Chee Wang Ng, Wai Ng, Joseph Songco, Teresa Tamura, Cindy Trinh, Alex Wong, Antony Wong, Dean Wong, Leland Wong, An Rong Xu, Marilynn K. Yee, Hai Zhang, Karen Zhou
With a selection of photographs by Corky Lee.