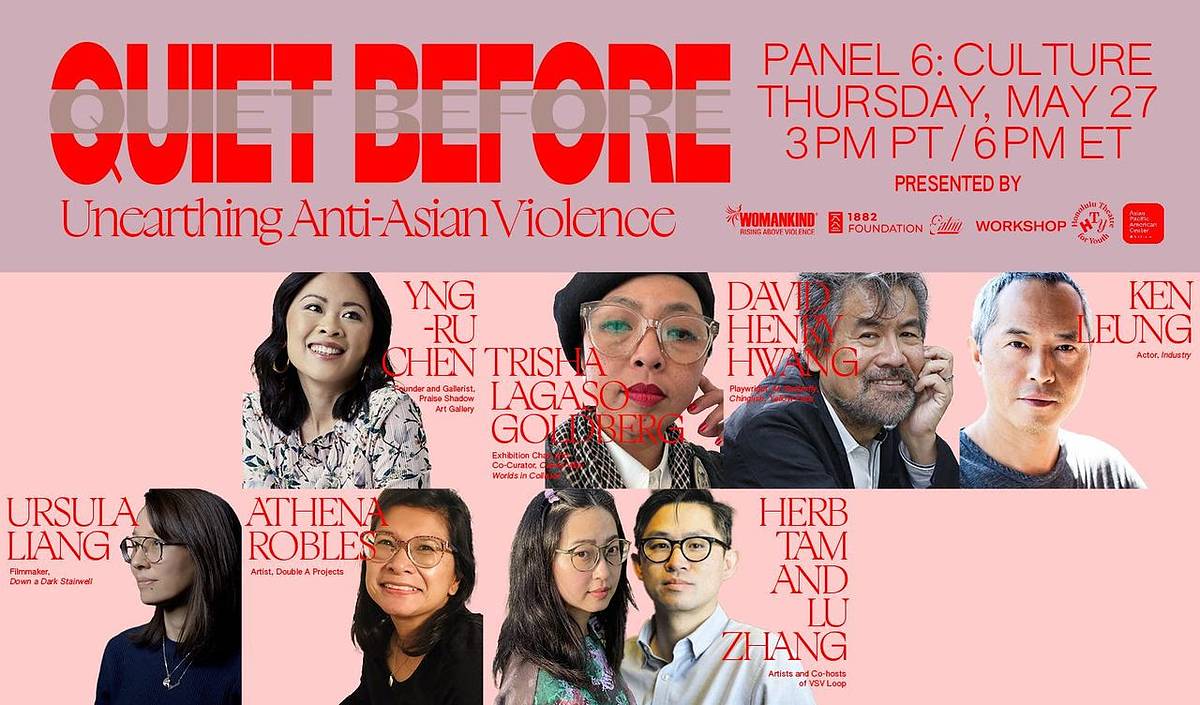 Community Event
Quiet Before: Unearthing Anti-Asian Violence
Thursday, May 27, 2021
6PM
Among other key social justice moments in the past few years, but especially post George Floyd's murder, we find ourselves in a place that race, ethnicity and justice are playing a central part in culture. What are examples of work created from the complex space of grief? How do art practitioners make meaningful art during a pandemic? What is the role of social media imagery? What role do the arts, entertainment and literature play in movement building?
The panel will be moderated by Athena Robles and the voices featured are David Henry Hwang, Herb Tam and Lu Zhang, Ken Leung, Ursula Liang, Trisha Lagaso Goldberg, and Yng Ru Chen.
Watch here: https://youtu.be/HFn9-FAaD1c
Please submit any questions for the panelists to quietbefore2021@gmail.com.
Organized by
Nancy Bulalacao
Contact
quietbefore2021@gmail.com