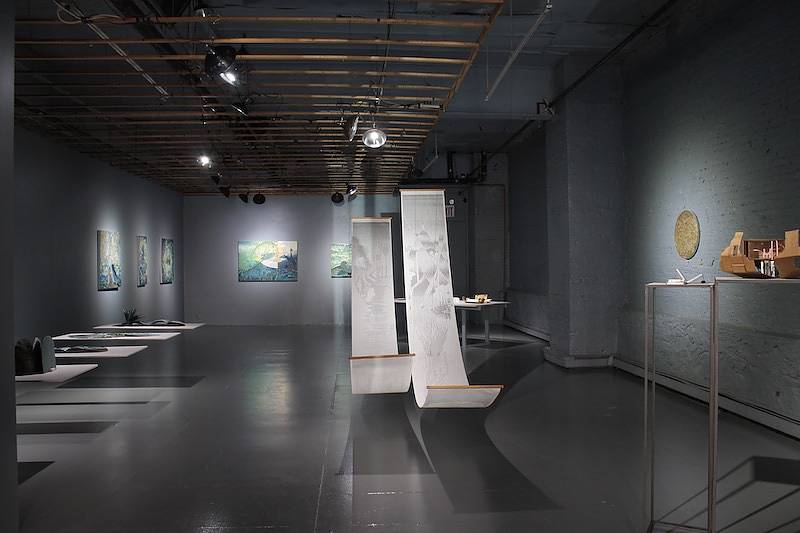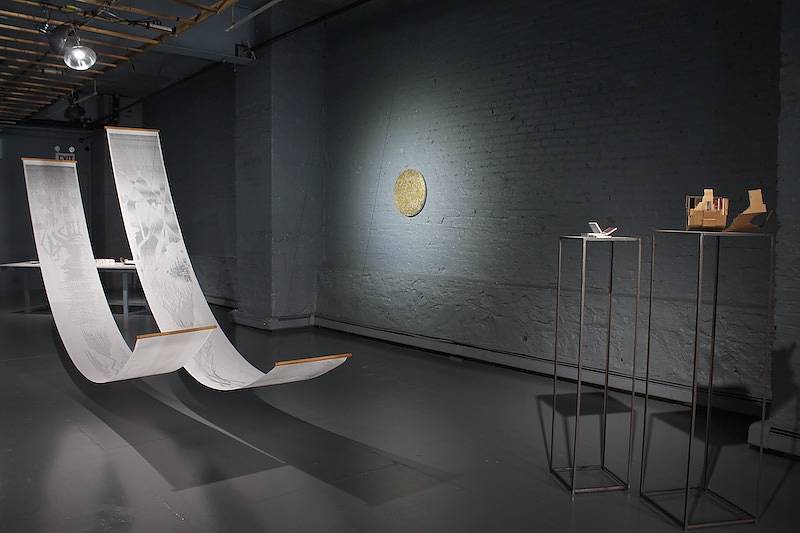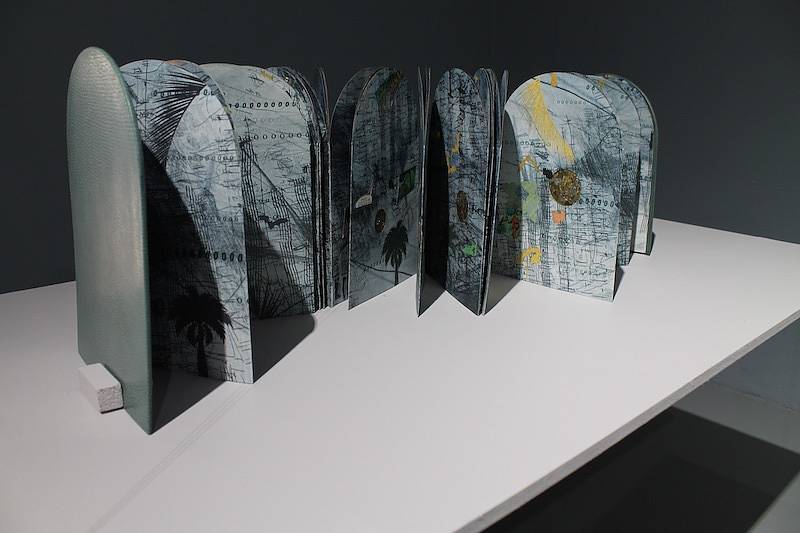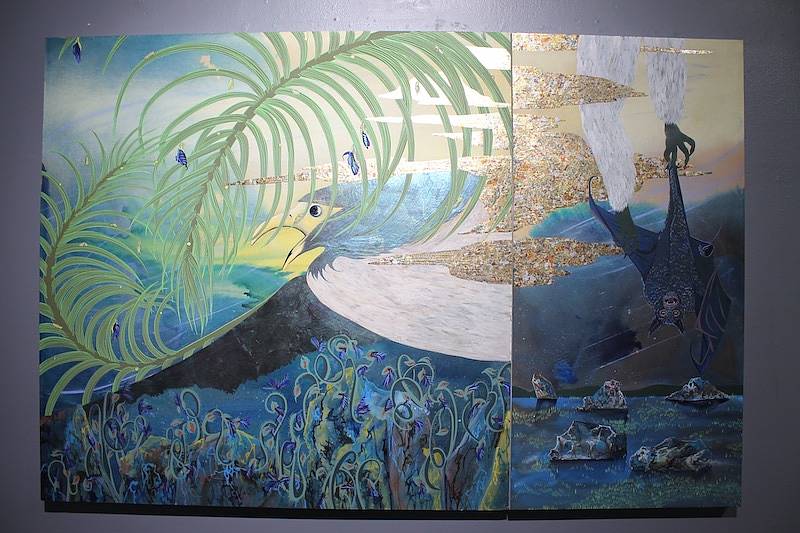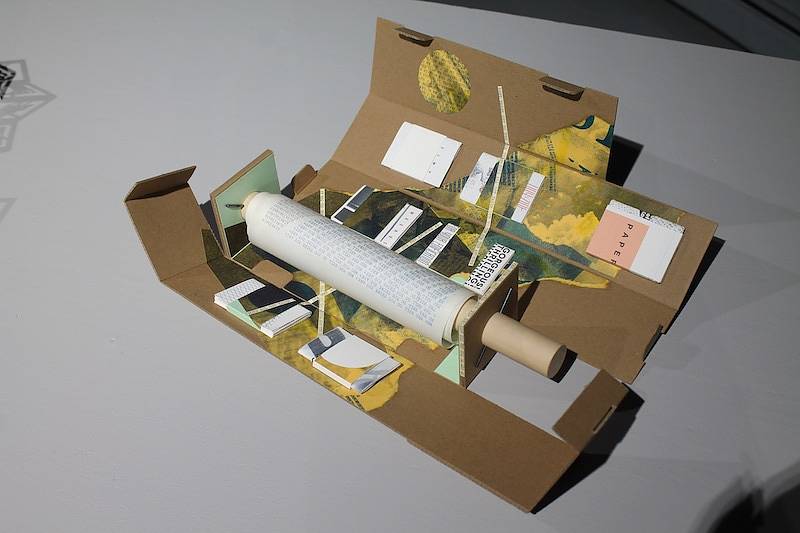 Exhibition
"O," work by Tammy Nguyen and Thad Higa
March 6 – April 11, 2021
12AM
This exhibition features paintings and artist books by Tammy Nguyen and work on paper, artist books, and portable libraries by Thad Higa. Curated by Marine Cornuet.
Gallery Open Hours: Thur. - Sun., 1 - 6pm
Or by appointment: marine@fivemyles.org
The work in this exhibition participates in the update of the collective archive - a living organism made of intimate stories and macro-narratives that power dynamics usually shape. It examines the past, official and unofficial histories, myths, and personal stories which accumulate and seep into the present through the physicality of the exhibited work.
Tammy Nguyen presents a series of paintings born out of a written work that came out in 2020 with Ugly Duckling Press, entitled "Phong Nha, the Making of an American Smile". Also exhibited are four gorgeous artist books which are inspired by the Ho Chi Minh trail, cave formations in Phong Nha, and Plato's allegory of the cave. They are leather-bound and embossed, and include gold, silver, and bronze metal paint as well as cut outs from American Vietnam War comics on a background made from the score for the North Vietnam national anthem.
Thad Higa, also a book artist, shows tiny zines that explore thought poetry, non fiction, and experimental writing notions of desire, politics, and the weight of words. These 1.5 x 2 inch books all fit in portable libraries made of cardboard and other recycled material. A larger book, entitled "This Land is My Land" unfolds in a myriad of surprising ways, and reappropriates white supremacist language, tropes, and symbols. His work in the show also includes two exquisite, typewritten 13ft long scrolls which are suspended from the ceiling like two elegant waves; the text on the scrolls is a form of concrete poetry but also addresses issues of identity(ies), racism, vulnerability, and includes subtle political commentary.
Some of the artist books and tiny zines can be touched, read, and carefully manipulated, then folded back gently into their portable libraries.