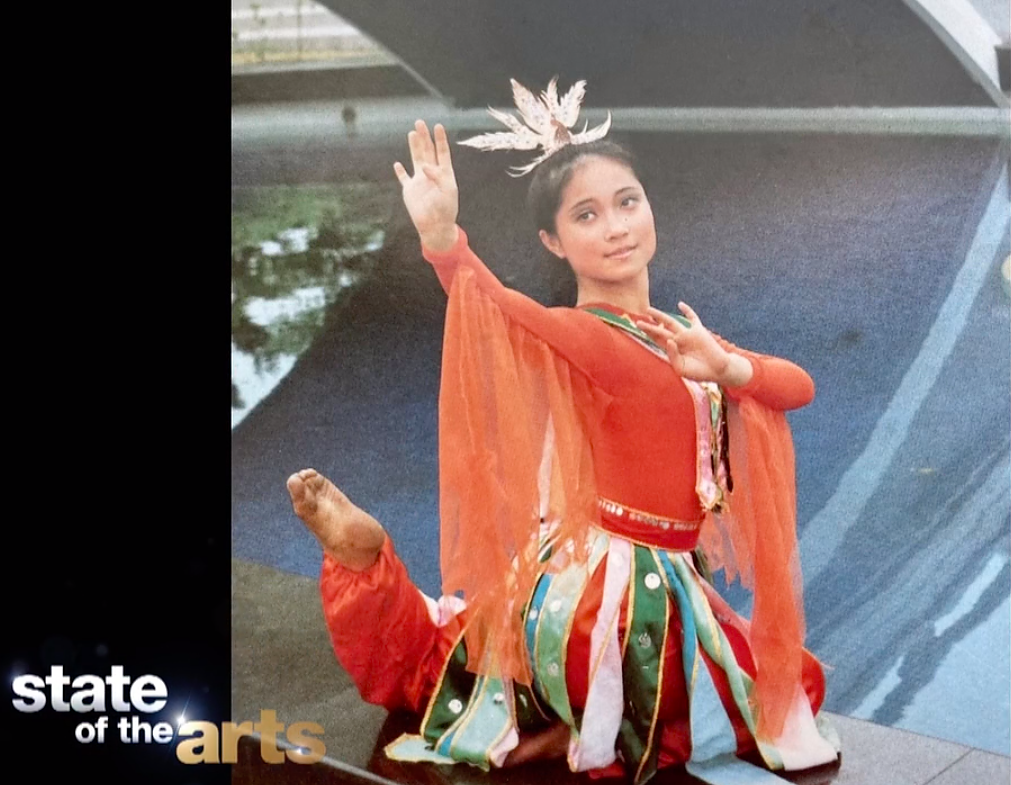 Screening
Nai-Ni Chen Documentary on PBS/NJ, WNET/13 and ALLArts
July 27 – August 3, 2022
8:30 – 3PM
The internationally renowned dancer and choreographer Nai-Ni Chen died tragically in a swimming accident late in 2021. In this week's special program, State of the Arts takes a touching look back at the life and artistry of one of New Jersey's most revered artists.
Born and trained in Taiwan, she came to the USA in her early 20s, melding her own centuries-old traditions with the contemporary dance she enthusiastically embraced in New York City. She founded the Nai-Ni Chen Dance Company in Fort Lee, New Jersey in 1988. The multi-racial and multi-national company continues to perform their founder's work, as well as traditional Chinese dances. The documentary draws on State of the Arts footage and interviews dating back to the early 1990s.
Throughout the documentary we hear from colleagues, friends, dancers, and family, including Nai-Ni's husband Andy Chiang and daughter Sylvia Chiang. Maria Ahn of the Ahn Trio and composer Jason Kao Hwang are also featured. Jason composed the music for Nai-Ni's last work, Unity. It premiered at the New York Live Arts Festival just three months after Nai-Ni died. Nai-Ni's former student Paul Liu, now a member of the Pilobolus Dance Company, also appears along with Nai-Ni Chen Dance Company's new artistic leaders, Greta Campo, Peiju Chien-Pott, and Ying Shi.
NJ PBS
Wed, 7/27 @ 8:30 pm
Thurs, 7/28 @ 11:30 pm
Sat, 7/30 @ 7:30 pm
Sun, 7/31 @ 9:30 am
WNET Thirteen
Sun, 7/31 @ 11:30 am
ALL ARTS
Mon, 8/1 @ 10:30 am & 3:30 pm
Wed, 8/3 @ 10 am & 3 pm