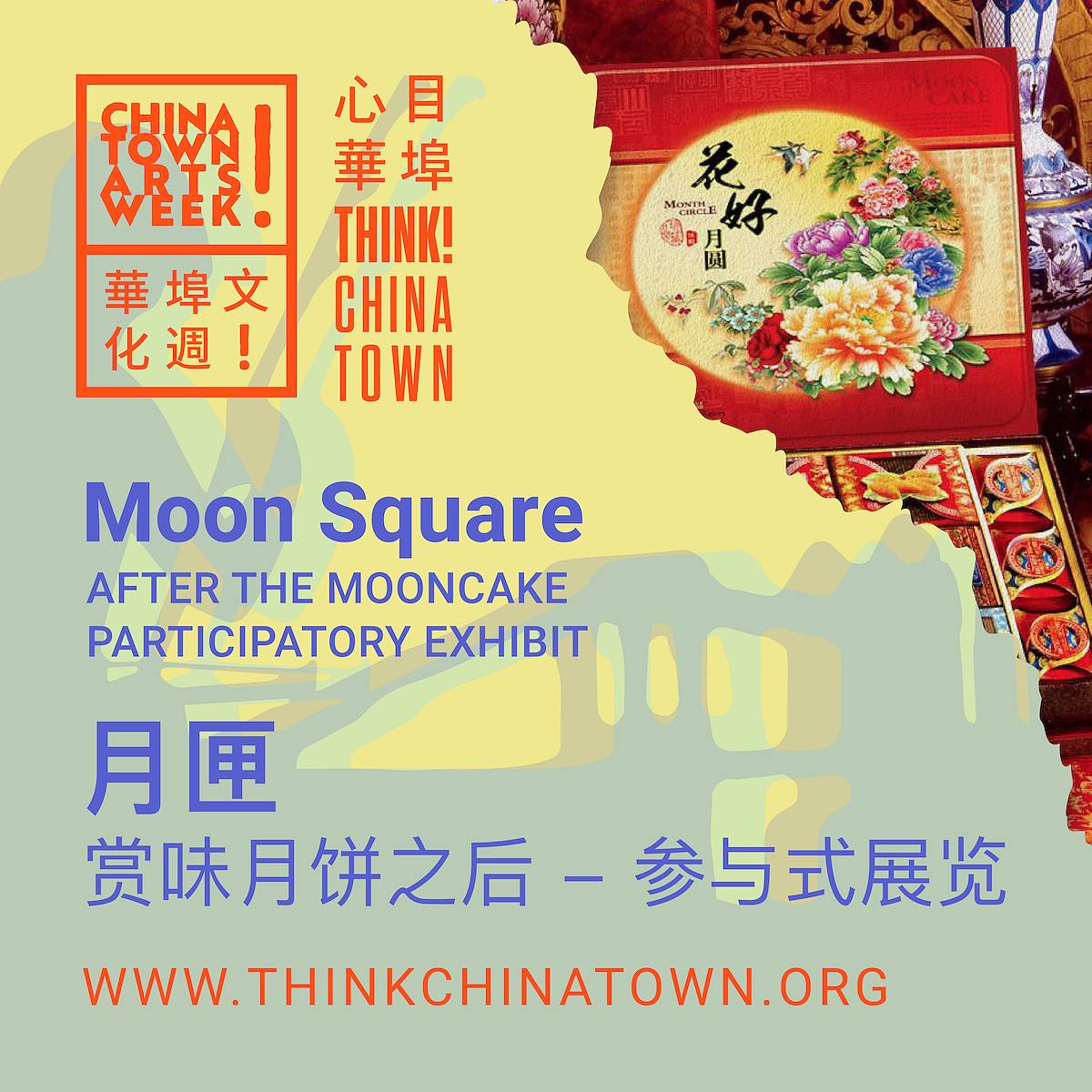 Exhibition
"MOON SQUARE: After the Mooncake Participatory Exhibit" 月匣: 赏味月饼之后 - 参与式展览
October 22 – October 25, 2020
12 – 11:59PM
Chinatown Arts Week follows the Mid-Autumn festival…and we all know what happens to mooncake tins after the mooncakes are eaten. They become treasure boxes of small things, memories, and preservers of wishes. This year, we wanted to celebrate this object through a participatory exhibition. We've invited artists to express the spirit of the mooncake tin in this group show. Pieces vary from painting and photography to ceramics.
---
CHINATOWN ARTS WEEK is a festival celebrating the cultural richness of Manhattan's Chinatown.T!C has produced several cultural events throughout the week, all of them are free to the public. By presenting grassroots Chinatown artists and emerging Asian American artists in the same context, we hope to bring the generations together and connect with a wider arts audience. ChAW also highlights cultural happenings presented by our neighbors, to increase awareness of Chinatown's cultural assets. Beyond this week, we hope that visitors and neighbors alike will recognize and engage more in Chinatown's cultural offerings.
Think!Chinatown is a 501©(3) non-profit based in Manhattan's Chinatown. Our mission is to build intergenerational community through neighborhood engagement, storytelling & the arts. We amplify the voices of our neighbors & advocate for equity in resources for Chinatown, honor histories that represent us & value intergenerational learning, and present grassroots arts of Chinatown & emerging Asian-American artists in context of each other. Think!Chinatown is here to listen, to respond, and to build Chinatown's capacities as a strong & vibrant immigrant neighborhood of NYC. Find more about T!C and Chinatown Arts Week at: https://www.thinkchinatown.org/
Chinatown Arts Week 2020 is made possible in part with public funds from Creative Engagement, supported by the New York State Council on the Arts with the support of Governor Andrew Cuomo and administered by LMCC. It is also funded, in part, by a grant from the NYC & Company Foundation, Con Edison, and contributions from many generous business and individual supporters like you!