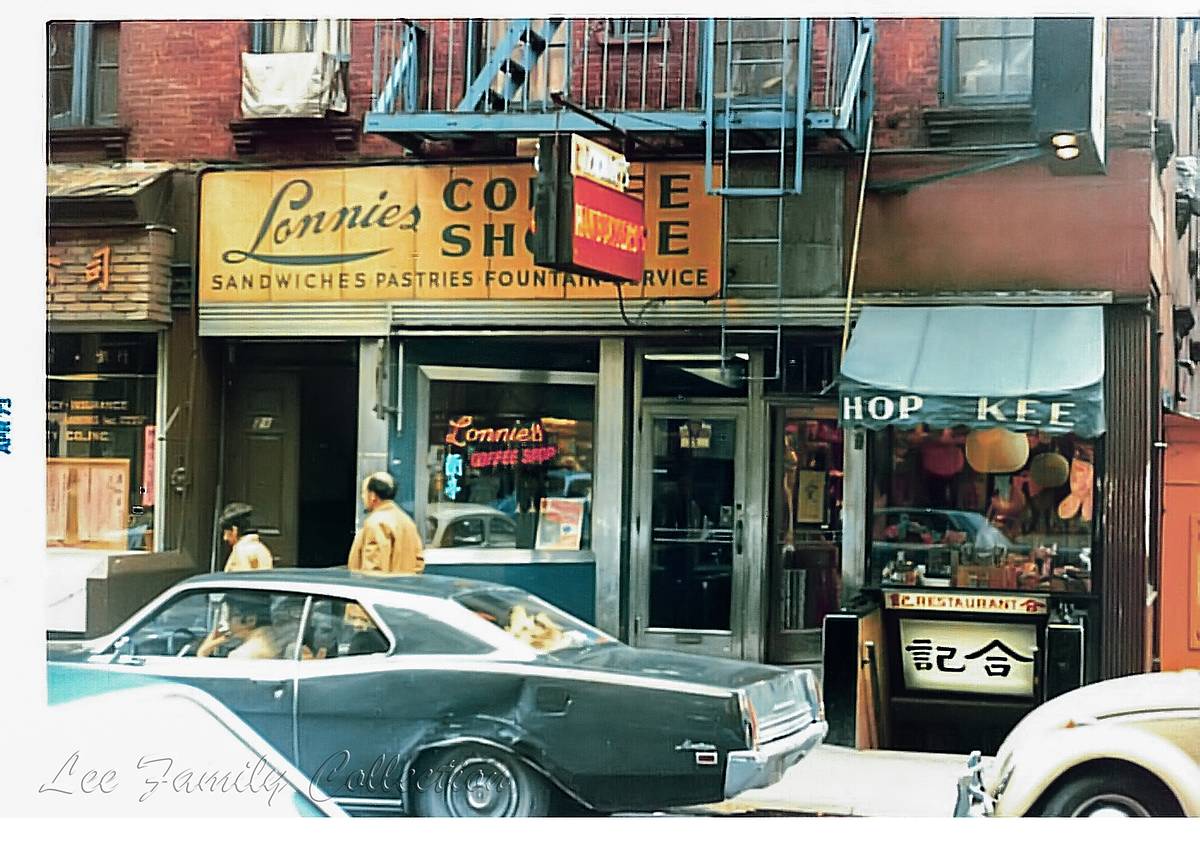 Screening
Our Chinatown Landmarks: Past, Present, Future 我们的唐人街地标
Thursday, October 22, 2020
8 – 9PM
Although they may not have bronze plaques to declare their significance, we all create our own landmarks to hold special significance in our orientation, memories, and history of our neighborhood.
"Landmarks" is an audio exploration of memory and place, aimed at preserving and mapping these places in Chinatown that hold a special place in our hearts. Join T!C Storytelling Team Lead, Rochelle Kwan, as we travel down memory lane to some personal favorites with longtime Chinatown community members. Paired with photos from Urban Archive, we hope these soundbytes take you back in time to the streets of Chinatown, no matter how long you've been away.
Nowadays, some Chinatown landmarks exist only as a memory, while others stand proud but are greatly endangered. We will explore the iconic PS 23 (70 Mulberry St) schoolhouse that looms large in the memories of many generations. Local experts will reveal its rich history as the first modern public school and a community center, give an update on its current state, examine its importance and imagine the possibilities for its resurrection as a place for creating future memories. Guests: Architect Erik Chu AIA, Historian Kerri Culhane, Urbanist Yin Kong, and others. Co-sponsor: Lower East Side Preservation Initiative.
Finally, the W.O.W. Project will share their Love Letters to Chinatown 給唐人街情書 which is another way of honoring our Chinatown landmarks. These love letters, poems, illustrations, paintings, etc. inspired by and dedicated to Chinatown were submitted by the public to help uplift the neighborhood in its darkest times. The translated letters were posted publicly around the neighborhood to spread love and care and remind us all that we are resilient. And soon they will live virtually in an online map to further protect and bring attention to our collective landmarks.
This program will be held on Zoom. Please register for this event to receive the link. We'll send out the link an hour prior to the event. Slots are limited, so please register ahead of time.
---
CHINATOWN ARTS WEEK is a festival celebrating the cultural richness of Manhattan's Chinatown.T!C has produced several cultural events throughout the week, all of them are free to the public. By presenting grassroots Chinatown artists and emerging Asian American artists in the same context, we hope to bring the generations together and connect with a wider arts audience. ChAW also highlights cultural happenings presented by our neighbors, to increase awareness of Chinatown's cultural assets. Beyond this week, we hope that visitors and neighbors alike will recognize and engage more in Chinatown's cultural offerings.
Think!Chinatown is a 501©(3) non-profit based in Manhattan's Chinatown. Our mission is to build intergenerational community through neighborhood engagement, storytelling & the arts. We amplify the voices of our neighbors & advocate for equity in resources for Chinatown, honor histories that represent us & value intergenerational learning, and present grassroots arts of Chinatown & emerging Asian-American artists in context of each other. Think!Chinatown is here to listen, to respond, and to build Chinatown's capacities as a strong & vibrant immigrant neighborhood of NYC. Find more about T!C and Chinatown Arts Week at: https://www.thinkchinatown.org/
Chinatown Arts Week 2020 is made possible in part with public funds from Creative Engagement, supported by the New York State Council on the Arts with the support of Governor Andrew Cuomo and administered by LMCC. It is also funded, in part, by a grant from the NYC & Company Foundation, Con Edison, and contributions from many generous business and individual supporters like you!