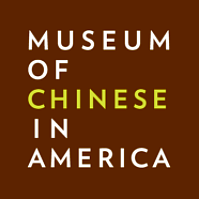 Panel Discussion/Talk
MOCA TALKS: Chinese Almanac - Year of the Tiger with Joanna C. Lee and Ken Smith
Wednesday, February 2, 2022
5PM
Every year since 2010, when their Pocket Chinese Almanac launched at MOCA, authors Joanna C. Lee and Ken Smith have been relating day-by-day forecasts deeply rooted in Chinese culture. In their talk at MOCA in January 2020, they relayed advice from their consulting geomancer months before the lockdown: (1) Do not try to convince others to change their minds, and (2) find a safe place and hide. That should have told us all something!
This February 2—the second day of this Lunar New Year—is when married daughters traditionally visit their parents' home with gifts and red envelopes to families and relatives. It also happens to be Groundhog Day, which seems to be appropriate for the Year of the Tiger, when many events and challenges seem to be recurring in exactly the same way.
As we all look forward to smoother, healthier, more harmonious times, join us for a glimpse of what the Chinese almanac has to say about 2022 and the preparations and protections we may need.
We will continue to accept book orders leading up to and also after the program: https://my.mocanyc.org/7543.