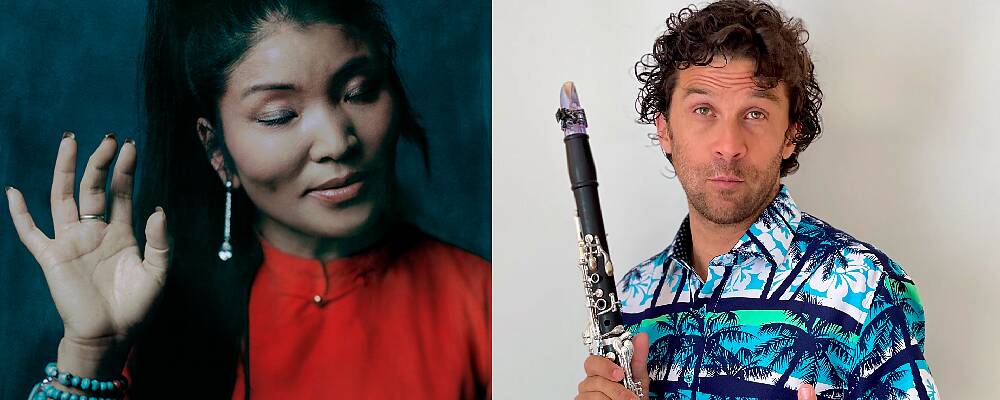 Concert
Mini-Global Mashup: Tibet Meets Colombia
Sunday, June 12, 2022
1 – 2PM
The Mini-Global Mashups continue through December 2022! Curated by acclaimed trumpeter and composer Frank London (The Klezmatics), the Mini-Global Mashup series is bringing together two amazing global music artists along with accompanists for an afternoon of music, conversation and exploration. Post-show Q&A.
Mini-Global Mashup: Tibet Meets Colombia presents Tibetan singer Yungchen Lhamo and Colombian artist Martín Vejarano.
Yungchen Lhamo was born and raised in Lhasa, Tibet. In 1989, Yungchen Lhamo (which translates as 'Goddess of Melody') carried her baby son on a 1,200-mile journey, walking across the Himalayas from Tibet to India, then became the first Tibetan singer to achieve worldwide acclaim.
Born to a dancer/choreographer and a filmmaker/profesor in Bogotá, Colombia, Martín Vejarano was surrounded by the arts from an early age. Martín's main focus has been the traditional musics from Colombia, with an emphasis in Gaita/Cumbia Music. He holds degrees in Jazz from The Brooklyn-Queens Conservatory of Music and in Music Theory from The City College of New York.