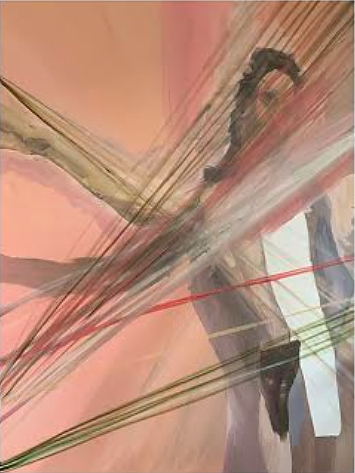 Exhibition
MIJA 2020 Solo: Dancing with Foreign Lights
December 30, 2019 – January 13, 2020
11 – 5PM
New York Arts Center is pleased to announce the opening reception of Dancing with Foreign Lights.
MIJA presents an installation that consists of eight paintings and a video. MIJA's show explores conceptual "lights" for queers.
MIJA deepens her painting process into a light space. The work identifies as both dark and light. The colors breath vibrantly reflecting identity. MIJA's characters interact with light. The geometric straight lines intensify the human body. The lights she uses are artificial, using LEDs as an installation.
MIJA's video work is a continuation of her last video piece, "Ajumma and the Dictator". MIJA interviews an immigrant, artist in Berlin. She meets a painter, Ewa who grew up in the mountains of Poland. She lived in a commune with two mothers and one father. MIJA asks the subject about their past and how it affects the way they live today.