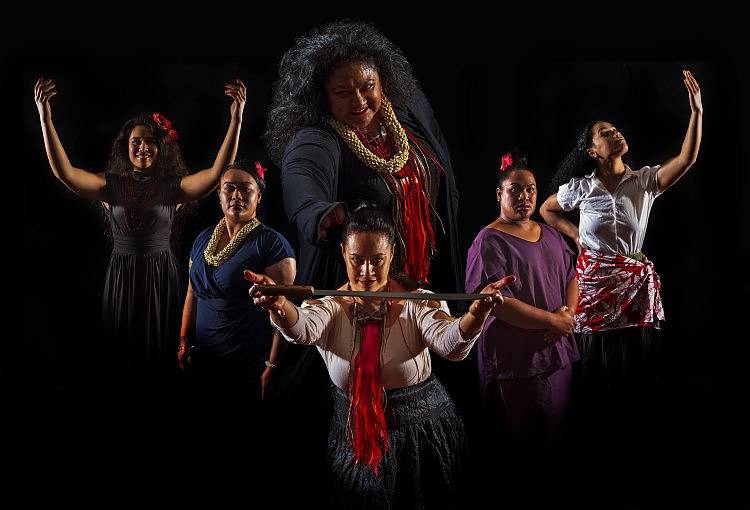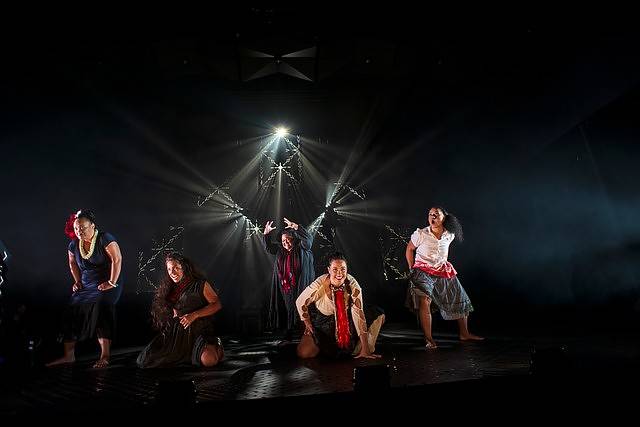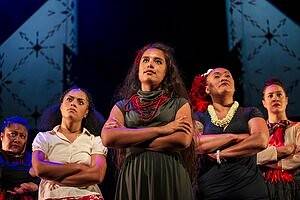 Performance
Wild Dogs Under My Skirt
January 3 – January 18, 2020
7PM
A U.S PREMIERE FROM NEW ZEALAND: A Samoan Story told with 6 Pasefika actors.
Samoan New Zealander Tusiata Avia's poetry becomes a fearless and enchanting piece of theatre under the direction of Anapela Polata'ivao and a cast of six powerful Pasefika actresses.
Breathing provocative new life into Avia's examination and celebration of what it is to be a Samoan woman, Polata'ivao's direction adds "extra levels of nuance, power and dramatic sophistication" which earned her Best Director in the 2016 Auckland Theatre Awards.
Through her vivid, compelling and at times hilarious characters, Avia paints a deeply personal view of Pacific Island life and its sometimes uneasy collisions with the Kiwi way. Heart-stopping and unmissable theatre.