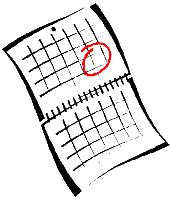 Midtown International Theatre Festival 2013 Season
July 15 – August 4, 2013
All Day
The Midtown International Theatre Festival (MITF) is pleased to announce the lineup of full-length plays and musicals for its fourteenth season, running from July 15 to August 4, 2013 at the June Havoc Theatre, 312 W. 36th Street, NYC, 1st floor; the Dorothy Strelsin Theatre, 312 W. 36th Street, NYC, 1st floor; the Main Stage Theater, 312 W. 36th Street, NYC, 4th floor; and the Jewel Box Theater, 312 W. 36th Street, NYC, 4th floor. Tickets are $15 for short plays and $18 for longer plays. Readings are free. Tickets will be available in May at www.midtownfestival.org or by phone at 866-811-4111. The Festival also offers various group discounts and package passes, good for full-length and short plays.
The lineup represents submissions in all genres. Nonmusical plays run 45–90 minutes; musicals may go as long as two hours.
John Chatterton, MITF executive producer, says he's excited about this year's Festival. "It's as big as or bigger than any previous year. After a rebuilding year, we're roaring back into prominence as the third-biggest theatre festival in New York City. I'm also very happy with the level of quality of this year's entries."
Mr. Chatterton created the MITF in 2000, a Midtown alternative to other theatre festivals, as a way to present the finest off-off Broadway talent in convenience, comfort, and safety. In 2003, the MITF moved its activities to their current location, the Theatre Building on W. 36th St., where it has been successfully ensconced since. In 2008 the Festival expanded from two theatres in that building to four, at the WorkShop Theater and Abingdon Theatre Company spaces. The MITF's artistic emphasis is on the script itself, and therefore the Festival focuses on minimal production values.