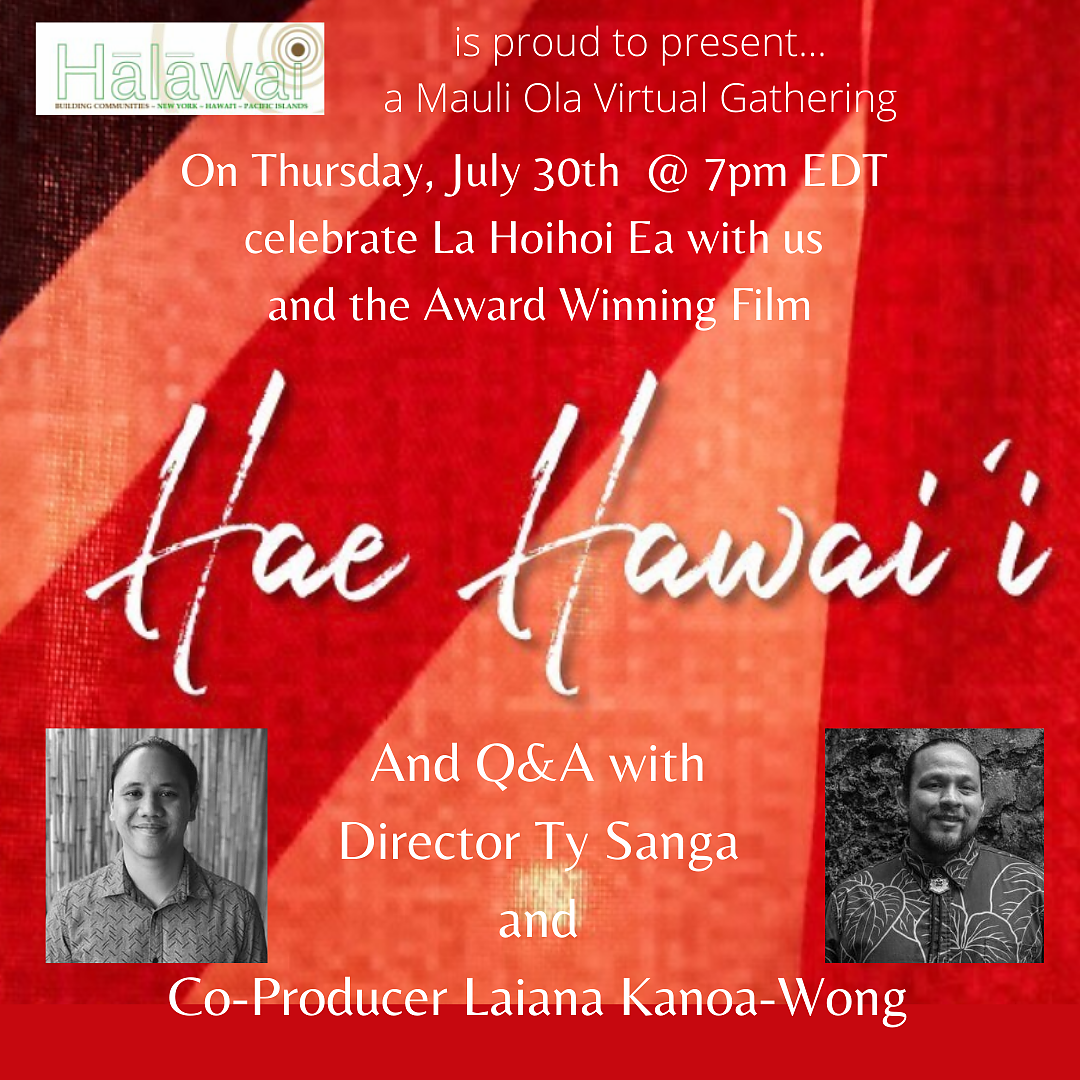 Screening
Mauli Ola Virtual Gatherings: "Hae Hawai'i" Film Screening and Q&A
Thursday, July 30, 2020
7PM
Celebrate Lā Hoʻihoʻi Ea with Halawai and the screening of the award winning film, "Hae Hawai'i" followed by a Q&A with Ty Sanga, and LĀiana Kanoa-Wong.
Hae Hawaiʻi is a historical drama about the illegal overthrow of the Hawaiian monarchy. Loyalists to the crown preserve what is left of their dissolved kingdom. They recruit a young Hawaiian thief to safeguard the unifying symbol of the people, the Hawaiian flag.
From the Director:
"Ka Wā Ma Mua, Ka Wā Ma Hope. Film is a powerful medium that helps us understand our past and imagine our future. Hawaiʻi's rich and complex story is often overlooked for its exotic beaches and ice cold mai tais. This historical re-imagining was inspired by pivotal moments in Hawaiʻi's history.
The year 2018 marked 125 years since the illegal overthrow of the Hawaiian monarchy, and today, the Native Hawaiian people are still fighting to protect what is important. This film dives into the final days of Hawaiʻi as a Kingdom and honors the many that fought for justice and aloha."
This will be our last Mauli Ola Session, and stay tuned to Halawai.org for more information.