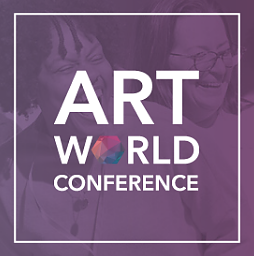 Workshop
Managing Your Credit in a Time of Crisis
Tuesday, May 12, 2020
5:30 – 7:30PM
This FREE two-hour interactive workshop will show you how to find financial resilience in uncertain times and empower you to take action for yourself and your community.
Whether you have "good" credit or "bad," Pamela Capalad and Dyalekt of Brunch & Budget will teach you how to play the credit game at a time when credit may be a necessary resource to get through the foreseeable future. They will share changes in the CARES Act that apply to your credit and student loans. They will then detail how to check and read your credit score, increase that score, determine when it makes sense to refinance, consolidate, do a balance transfer, or take out a personal loan. You'll learn about student loan forgiveness options and get advice to help you prioritize what to pay and when with a debt pay-down plan that includes savings.
Pamela Capalad is a Certified Financial Planner™ and Accredited Financial Counselor™ whose mission is to make financial planning affordable for those who need it most. She founded Brunch & Budget to provide people with a safe and friendly place to speak openly and make financial progress. Her work has been featured in publications including the Washington Post, Teen Vogue, Huffington Post, and Vice Magazine. Dyalekt is an MC, playwright, educator, and podcaster. His work focuses on defining personal identities and finding one's voice, authentic communication, and supporting one's community. Dyalekt was named to the Public Theater's Emerging Writers Group and his performance venues include the Bowery Ballroom, SXSW, Oregon Shakespeare Festival, Mozilla's Internet Festival in London, the United Nations, Santa Barbara's Lucidity Festival, and the Divadlo Archa in Prague, CZ. Together, they host the Brunch & Budget podcast, where they discuss how personal finance and racial economic inclusion intersect. Their group financial planning program, See Change, is designed to make financial planning more inclusive for people of color.
REGISTRATION:
Zoom access link will be provided upon registration. Participation limited to 300 at any one time; first come, first serve applies.