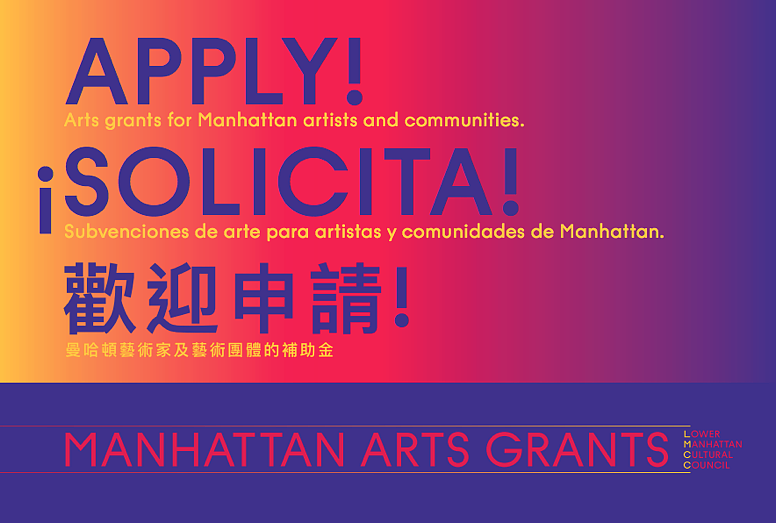 Webinar
LMCC Manhattan Arts Grants Information Session
Monday, July 27, 2020
5 – 7PM
LMCC announces 2021 Manhattan Arts Grants for Manhattan artists and communities! Application deadline: September 29, 2020 for projects taking place in 2021. Visit LMCC.net to learn more about Creative Engagement, Creative Learning, and UMEZ Arts Engagement and to register for an interactive information session webinar or virtual office hours session this summer.
Asian American Arts Alliance is hosting an office hours session on Monday, July 27, 5-7PM. Meet LMCC staff, ask questions and seek guidance related to your project. Sign-up today!
Manhattan Arts Grants Virtual Office Hours
Monday, July 27, 5-7PM
Hosted in partnership with Asian American Arts Alliance
提供中文協助
SIGN-UP TODAY!