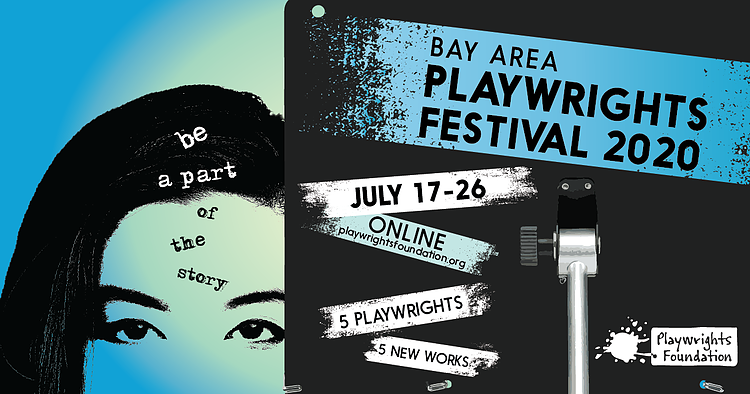 Reading
Final Boarding Call by Stefani Kuo 郭佳怡
Saturday, July 25, 2020
8PM
Final Boarding Call tells the human stories of the current Hong Kong protests revolving around seven interconnected characters whose backgrounds and perspectives run the spectrum. A protesting brother and flight attendant sister struggling to stay safe while fighting for what they believe in; a Mainland Chinese mother seeking forgiveness from her Hong Kong reporter daughter for previous wrongs and judgements of her Indian husband; and an American expat CEO and Hong Kong lover living in the shadows. We see a window into China's grip on global capitalism, but most importantly, we see how the politics on the news every day affects the citizens of Hong Kong and their day to day lives.
PLAYWRIGHT
STEFANI KUO 郭佳怡
Stefani Kuo (郭佳怡) is a playwright/performer and native of Hong Kong and Taiwan. She received her B.A. from Yale and is an MFA Playwriting Candidate at the Yale School of Drama. She has been an awardee of the Jerome Fellowship at PWC, finalist for the National Playwrights Conference, Jerome fellowship at Lanesboro Arts Centre, Many Voices Fellowship at PWC, SPACE on Ryder Farm, Van Lier New Voices Fellowship, NAP Series, DVRF Playwrights' Program, semi-finalist for the Page 73 Playwriting Fellowship, Princess Grace Fellowship, Ground Floor at Berkeley Rep. Her play, Architecture of Rain, premiered at the Iseman Theatre at Yale and received a reading in the DVRF Roundtable and Checkmark Theatre Company series. She was commissioned to write a play for the Rubin Museum's Spiral Magazine, and is currently commissioned to write a play for Roundhouse Theater Company. Her play delicacy of a puffin heart was produced with the 2018 Corkscrew Theatre Festival and The Parsnip Ship. As a performer, she was most recently seen in Bedlam's production of King Lear. She is represented as a playwright by Kevin Lin at CAA and Jacob Epstein at Lighthouse Management.
www.stefanikuo.com (For more on Hong Kong).
DIRECTOR: Desdemona Chiang
DRAMATURG: Heather Helinsky
LANGUAGE CONSULTANT: Crystal Lee
PRODUCERS: Jean & Fergus Bordewich
DIRECTOR
DESDEMONA CHIANG
Desdemona Chiang is a stage director based in Seattle, WA and Ashland, OR. Directing credits include Guthrie Theater, Alley Theatre, South Coast Repertory, Oregon Shakespeare Festival, People's Light Theatre Company, Pittsburgh Public Theatre, Baltimore Center Stage, California Shakespeare Theater, Seattle Repertory Theatre, Playmakers Repertory Company, Studio Theatre, Long Wharf Theatre, Seattle Children's Theatre, ACT Theatre Seattle, American Shakespeare Center, Seattle Shakespeare Company, Book-It Repertory, Aurora Theatre Company, Seattle Public Theatre, Crowded Fire, Playwrights Foundation, among others. Awards/Affiliations: Princess Grace Award, Vilcek Prize for Creative Promise, SDC Gielgud Fellowship, Drama League Fellowship. BA: UC Berkeley. MFA Directing: University of Washington.
DRAMATURG
HEATHER HELINSKY
Heather Helinsky is a freelance dramaturg based in Philadelphia and Literary Manager for Playwrights Foundation. Fifteen years experience as a professional dramaturg, working with independently with 35-50 writers/year, focused on advocating for women/trans playwrights and BIPOC writers. She provides research, consultation, and workshops to playwrights, theater companies, and university programs. She's been a teaching artist for The Kennedy Center's ACTF for nine years. Summer 2020: also Seven Devils, Hollins, and Jewish Plays Project. Amongst other credits, original dramaturg on JT Rogers' OSLO for PlayPenn. Training: M.F.A. in Dramaturgy, A.R.T./Moscow Art/Harvard ('07) and O'Neill National Critics Institute ('16). Board member for LMDA.