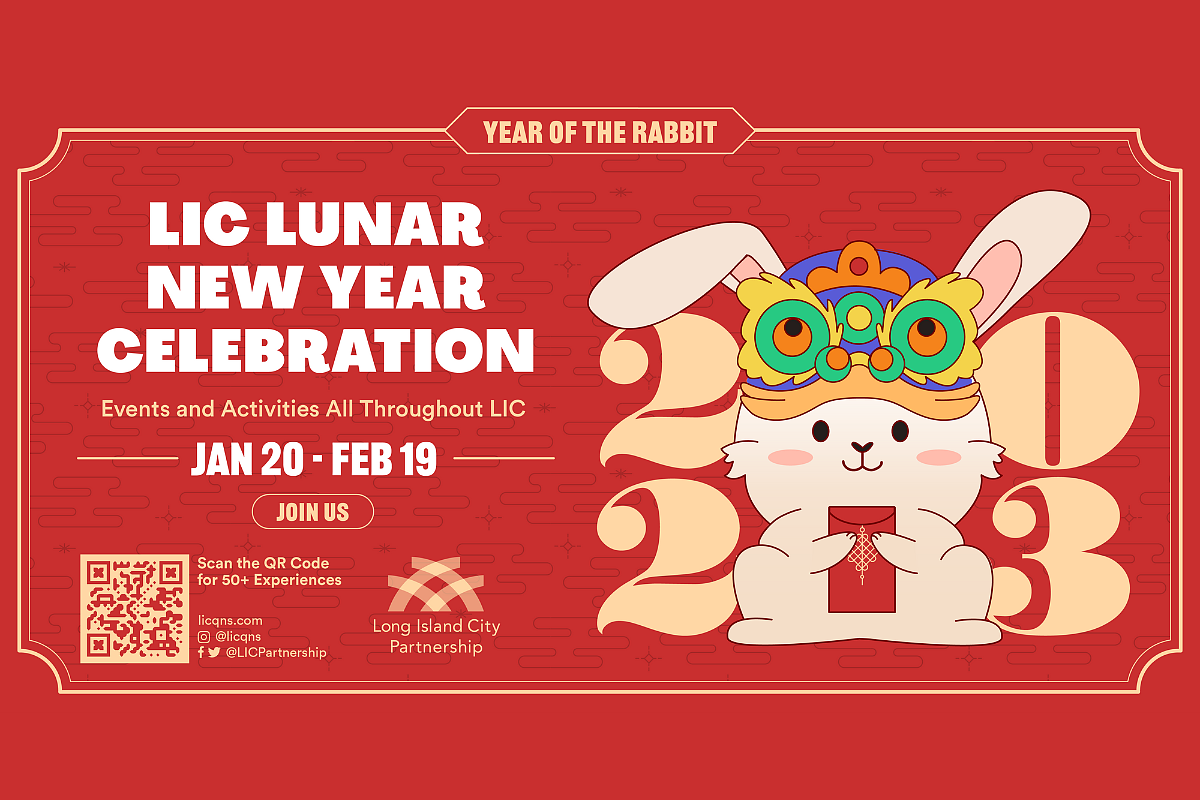 Community Event
LIC Lunar New Year Celebration
January 20 – February 19, 2023

The LIC Lunar New Year Celebration returns this January!
The campaign celebrates Long Island City's growing Asian and Asian American community, provides a festive and enjoyable experience for residents and visitors of all ages, and is a great way to "keep dollars local."
The 2023 program includes a month of promotions and events from local businesses and organizations. Explore offerings at liclny.com!