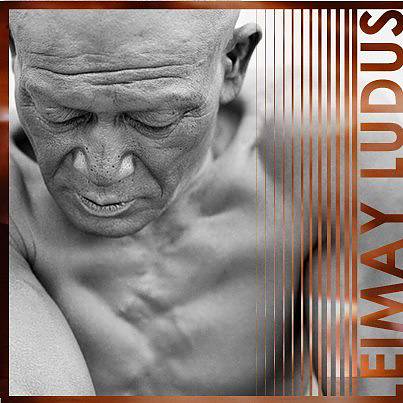 LEIMAY Ludus Lab with butoh master Ko Murobushi
Wednesday, April 17, 2013
6 – 10PM
LEIMAY Ludus Lab with butoh master Ko Murobushi
An experience of a loss of words, a loss of oneself in an encounter with the inscrutable, with the unknown —dance is the sensuality formed in this transient moment. All forms will collapse, and become bare in their collapsing. Furthering our dance is a risky process of disappearance and appearance. It is an incessantly throwing of the body.
There is freedom and creation in dancing unfree, collapsing forms. We can gain a much, much deeper knowledge – and of what? About distance -Why do we feel more "distant" the closer we are? About eroticism - Why are we so fascinated by the sick and why do we even desire the infection?
Join us for one or both of these Ludus Labs taught by butoh legend Ko Murobushi exploring the following themes: What is Edge – Technically Body What is Crisis – the Body as Incident / Accident What is Improvisation – the Body in Outside
Ko Murobushi is one of the best known and most acclaimed Butoh artists in the world and is recognized in Japan as a leading inheritor of Tatsumi Hijikata's original vision of Butoh. He trained and performed with Hijikata from 1969, and later briefly gave up dance and trained as a yamabushi (an ascetic mountain monk). Once back into society he founded the Butoh Group DAIRAKUDAKAN. He created the Butoh-magazine Hageshii Kisetsu (Violent Season) and founded a female Butoh Company ARIADONE for which he choreographed a number of pieces. Two years later he founded an all-male Butoh-group: SEBI. He also created his unit Ko&Edge Co. with three young Japanese dancers, with whom he presented Handsome Blue Sky at the 'JADE 2003 Hijikata Memorial' in Japan. Currently based in Tokyo, Ko continues to tour internationally throughout Europe and South America.
Photo by Laurent Ziegler
Organized by
LEIMAY (CAVE Org)
Contact
cavemanager@leimay.org