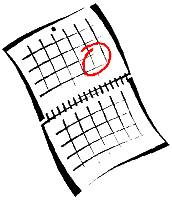 LMCC's Basic Finance for Artists, a Professional Development Opportunity for Artists
April 16 – May 21, 2013
4:30 – 7:30PM
LMCC's Basic Finance for Artists (BFA) is a free, six-week intensive seminar on personal finance, developed to help artists make informed financial decisions and plans over the long term.
Designed especially for New York City-based artists, BFA will help participants develop financial awareness and balance through practical training in money management. LMCC's curriculum takes into consideration the complexity of artists' income and cash flow as well as the diversity of artistic practices. Sessions are led by artists and by financial professionals with arts expertise to ensure that instruction is relevant to artists' needs.
The spring session can accommodate 20 artists. Due to high demand, space is limited and eligible participants will be selected through a lottery process. Only eligible and complete registrations will be included in the lottery.Click here for complete program information, eligibility requirements, and to register.
Deadline for registration is March 5, 2013 11:59PM
Dates & TimesTuesdays, 4:30-7:30 PM April 16-May 21, 2013
LocationLower Manhattan Cultural Council 125 Maiden Lane, 2nd Floor
Questions?Please contact Prachi Patankar, Program Manager, Grants & Services 212-219-9401 ext. 117 ppatankar@lmcc.net
Organized by
Lower Manhattan Cultural Council
Contact
info@lmcc.net