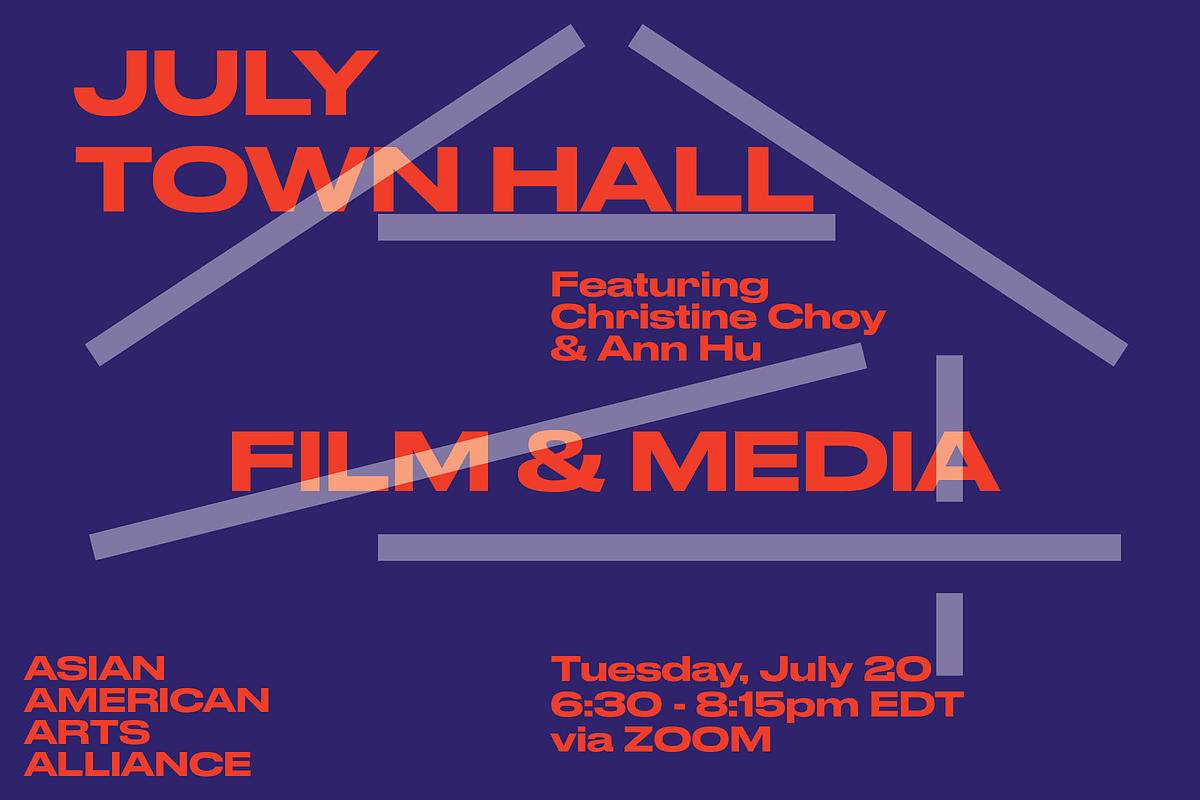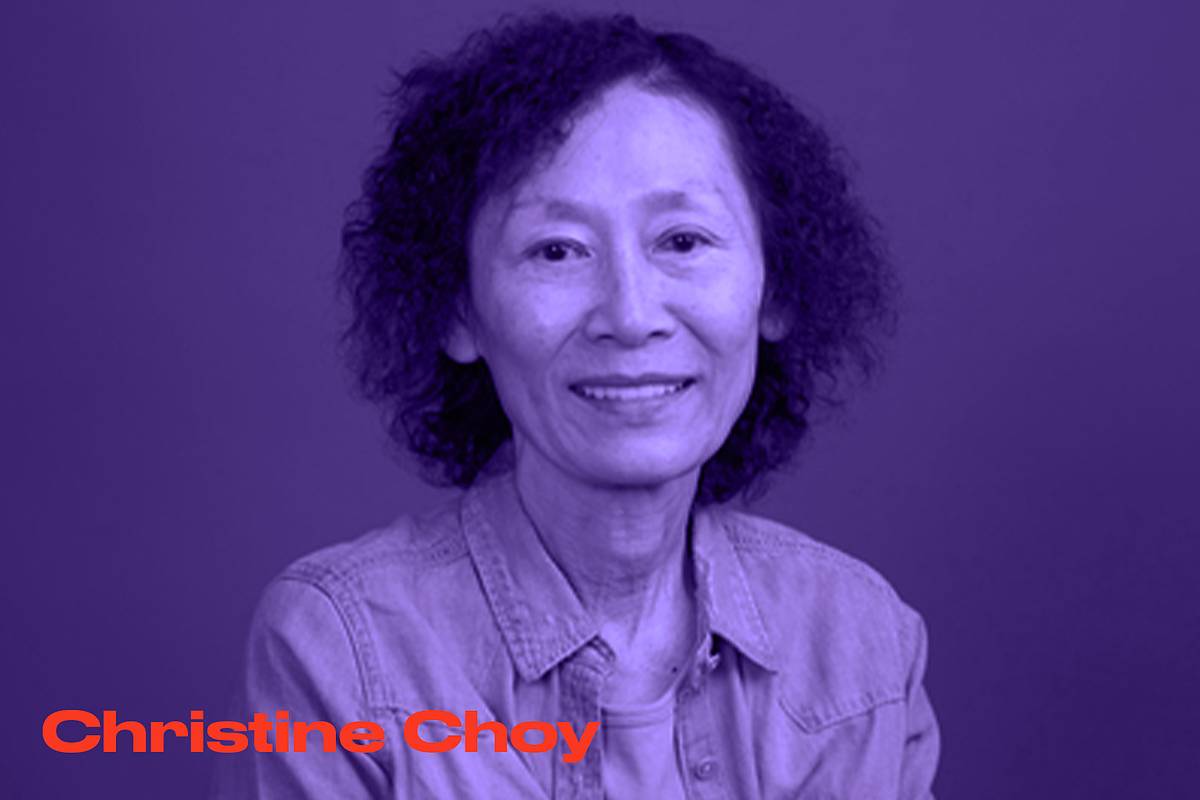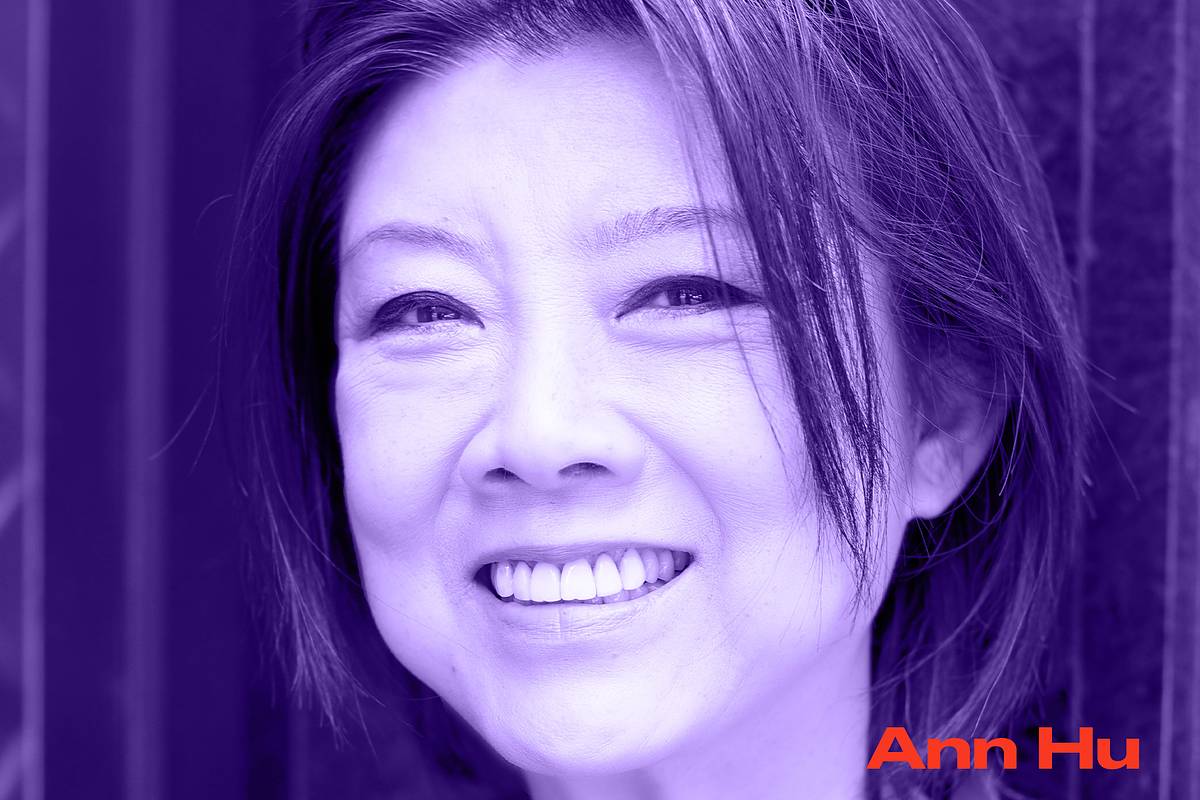 Town Hall
July Town Hall: Film & Media
Tuesday, July 20, 2021
6:30 – 8:15PM
The Asian American Arts Alliance (A4) invites you to participate in our July Town Hall: Film & Media.
From documentary series, fictional shorts, to stop-motion films and YouTube clips, the moving picture across different platforms plays a significant role in representation, creating and shattering stereotypes, and informing us about the world around us. Whether you are behind the camera directing or crafting the story, in front of the camera portraying a character, or a programmer presenting the work to the public, we invite you to pitch your current projects, find other AAPI collaborators, share opportunities, or simply introduce yourself to the A4 community.
We'll spotlight your pitches during the Town Hall rapid-fire line-up of 60-second pitches.
Featured Presenters:
Christine Choy, director of the Academy-award nominated film, Who Killed Vincent Chin?, will speak about her work on the documentary, and her pioneering career in illuminating social justice issues through film.

Ann Hu, director, writer, and producer of Confetti will discuss her upcoming feature film, slated for nationwide theatrical release, and what brought her to tell this story of dyslexia and immigration.
After the pitches and presentations, stick around for some virtual networking and conversation in Zoom breakout rooms with fellow attendees. Instead of our usual potluck, we're asking participants to share a resource that fits into the topics of this event. It can be a quote, a funding campaign, a social media post, a book, a song, or anything.
This event is FREE and open to the public. RSVP is required to pitch and/or attend. You don't have to pitch to attend—RSVP to enjoy the presentations, idea exchange, and the virtual company of fellow artists and organizers! We'll send the Zoom meeting link to all registered attendees.
About A4's Towns Hall
Town Hall is A4's bi-monthly community gathering event that features presentations, pitches, and a potluck! We welcome artists of all disciplines (musicians, actors, filmmakers, poets, visual artists—anyone with a creative fire and joy for the arts), as well as arts organizations, to pitch upcoming projects, find collaborators, or discover new opportunities in a lively space. The catch? You have 60 seconds to deliver your pitch!
About Christine Choy
Choy was trained as an architect; she received her Master of Science degree from the Graduate School of Architecture, Planing, and Preservation, Columbia University and Directing Certificate from the American Film Institute. Choy is a full professor at Tisch School of the Arts, New York University. Served as a Chair of Graduate Film/TV Program from 1994 to 1997, again from 2002 to 2005. She also taught at Yale and Cornell Universities as well as SUNY Buffalo. She was a visiting scholar at Evergreen State College, Oslo and Volda film Institute, Norway
Choy has made more than Eighty Five films, received over sixty international awards include an Oscar Nomination, she also was a recipient of numerous fellowships among them, John Simon Guggenheim, Rockefeller, Asian Cultural Council , Fulbright Senior Research and the best cinematography award from the Sundance International Film Festival.
Choy is an educator and a creative artist; a pioneer Asian American film maker ,she has produced/directed/photographed works in various forms. Her works have been broadcasted on HBO, PBS, Sundance Channel, Life Time, NHK, and many other stations. Her works have also been featured at Berlin, Cann, Toronto, Chicago, Montreal, Hong Kong, Pusan International festivals as well as the Asian American International Festival in S. F., L.A and New York.
She is the founding director of Third Woirld Newsreel and School of Creative Media, City University of Hong Kong, a member of Project Vetting committee of the Film Development Fund, Hong Kong and an International Trustee Member of the Asia Society from 1995 to 2002. She is a member of the Academy of Motion Pitucer and Science of United States of America.
About Ann Hu
Among the earliest students from mainland China after the Cultural Revolution, Hu came to the United States to pursue a higher education in 1979. After graduating from New York University and working in the New York headquarter of the then Australian conglomerate Elders, Hu became their top profit generator in two years doing barter trades, turn key projects, and metals/minerals/chemicals trades. Consequently Hu co-founded C& A Investment, where she served as president. The firm involved in VC and Assets investment for a decade. Later, Hu became one of the co-founding investors of UTSTARCOM, a company was once the 2nd largest cell phone company in China, and went public in NASDAQ in 2000.
Hu decided to become a filmmaker in 1992. She took courses at NYU Film School and subsequently completed 4 feature films ever since. These films generated critical acclaim and commercial success internationally.
As Writer, Director and Producer, Ann Hu's 35mm debut Shadow Magic (2000) won both the Chinese Academy Award and Presidential Award in China, and attended numerous international festivals and won awards. The film premiered at the 2000 Sundance Film Festival and was released by Sony Classics in 2001. The film performed as one of the top box office hits in China that year.
Following Shadow Magic, Ann Hu co-produced and directed "Beauty Remains". The film was accepted at numerous film festivals and released internationally by Emerging Pictures in 2005 in the U.S. and around the world. Again, the film became the top box office performer of that period in China.
Hu, as writer, producer and director, has just completed feature film "Confetti", telling the story of a woman sets herself free from a secret that bears her down the entire life. The film is a venture between Media Assets, Jackman Production, and Ms. Han Jia Nv, the award winning writer of "Dying to Survive", which grossed $450 million in China alone. "Confetti" is set to meet audience in China by her old partners: China Film, and Dragonmark Films who were responsible for creating the biggest box office hits in the past 3 decades.
Hu, is founder/president of Media Assets Inc., an investment company involved in financing media projects, film productions, and other ventures.
Hu aims not only to bring investors/production/distribution teams from different countries together, but to also specialize in telling authentic stories that are true to the sensitivity of respective cultures.
Hu is a board member of NY/LA based IndieCollect, also served as a board member on Lincoln Film Society, NY, China Institute NY, and Today Art Museum in China.