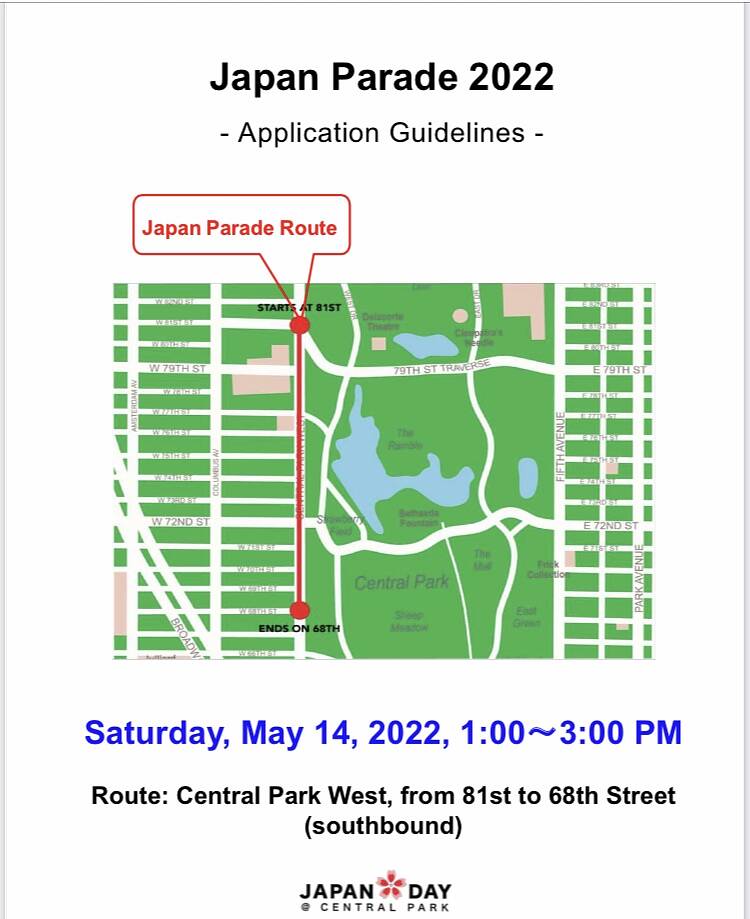 Fair or Festival
Japan Parade
Saturday, May 14, 2022
1 – 3PM
Japan Day @ Central Park is an annual event celebrating Japanese culture, art, and tradition in Central Park since 2007. In 2022 Japan Day is organizing the first-ever Japan Parade in New York City.
The year 2022 marks the 150th anniversary of the visit of the Japanese mission led by Ambassador Iwakura Tomomi in 1872, which resulted in the remarkable development of Japan-U.S. relations. The purpose of the Japan Parade to promote the Japanese culture and the Japan-U.S. friendship in a new way on this milestone anniversary.
Initially, a parade was planned for 2020 to commemorate the 160th anniversary of the first Japanese delegate's visit to the U.S. in 1860, but had to be cancelled due to the pandemic.
In New York City, ethnic groups from around the world have long held parades to showcase the culture and lifestyle of their communities. The Japan Parade is the first parade in New York to highlight these qualities of Japan.
We are looking for various organizations and groups that can present the unique appeal of Japanese culture and further encourage the friendship between the countries at the Japan Parade