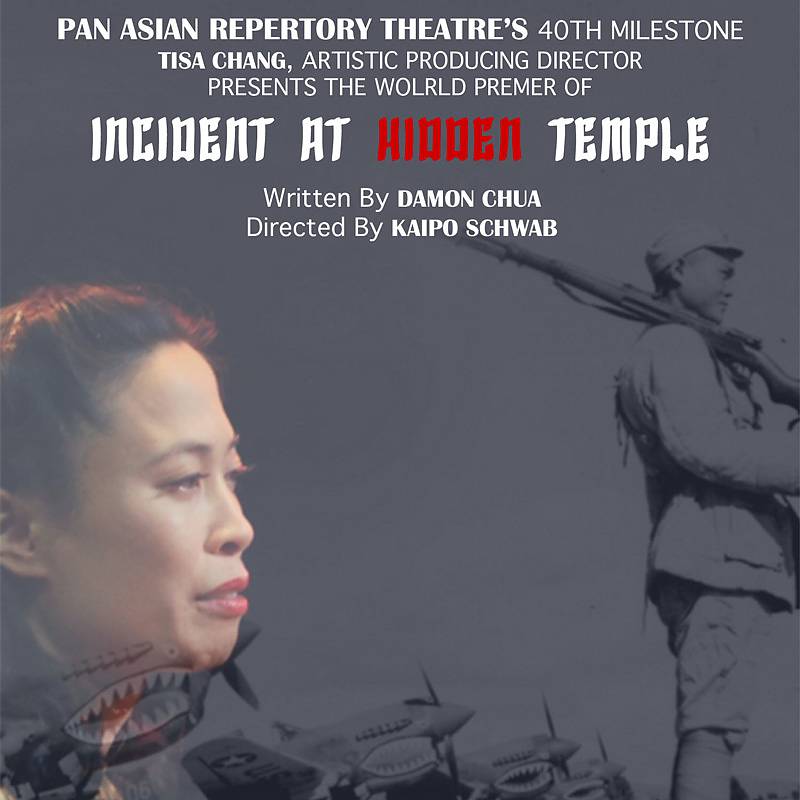 Incident at Hidden Temple
January 21 – February 12, 2017
All Day
Pan Asian Repertory Theatre, 40th Milestone Season
Tisa Chang, Artistic Producing Director
Presents
Incident at Hidden Temple
World Premiere!
By Damon Chua
Directed by Kaipo Schwab
January 21 – February 12, 2016
Opening Night January 26th
INCIDENT AT HIDDEN TEMPLE, inspired by true events, is a new mystery that focuses on China during the 1940's, using the historic Flying Tigers and the presence of Generalissimo Chiang Kai-shek as the backdrop. The mystery hinges upon 3 Chinese women – two sisters separated by wartime chaos, and the third who unwittingly crosses their paths.
Featuring: Dinh James Doan, Ying Ying Li, Tim Liu, Rosanne Ma, Jonathan Miles, Nick Ryan, And Briana Sakamoto
Stage Managers: Elis C. Arroyo and Sabrina Morabito
For tickets, please visit www.Telecharge.com or call 212-239-6200. To purchase tickets for Opening Night or inquire about group bookings, please e-mail info@panasianrep.org or call 212-868-4030.
DISCOUNT CODE for Alliance members: TRHiddenA
Tags
Organized by
a4 - Network Admin