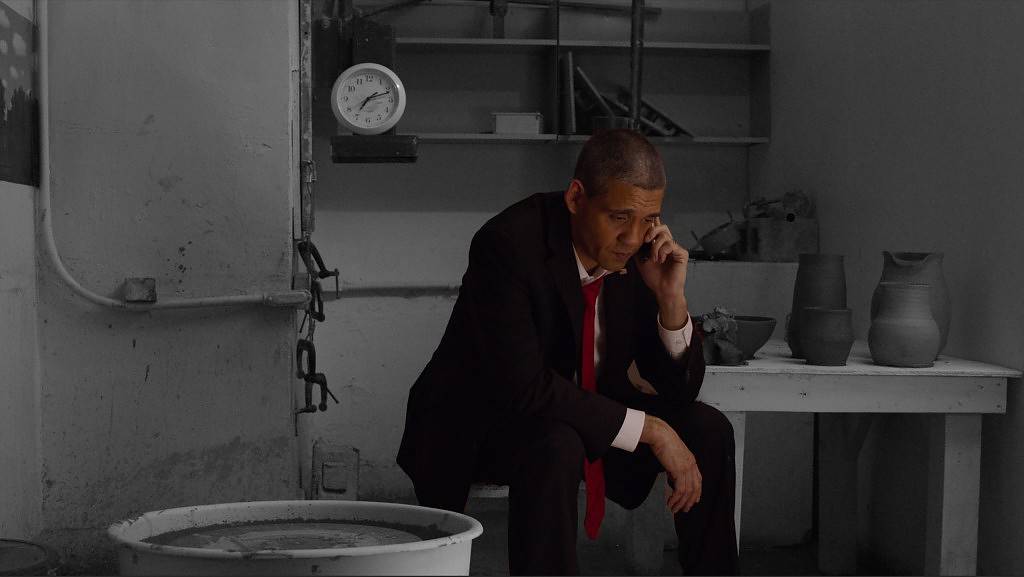 Ruth Patir: I Dream of the Elections
January 19 – January 20, 2017
8 – 9PM
Hosted in the Danspace Project Sanctuary
Admission: $10 suggested donation at the door
"In my dream last night I hopped on a plane to Tokyo…Hillary Clinton was there. She came up to me and asked me if I wanted to take a picture with her… I had on a silly headwrap that I didn't think would photograph well, but I said yes anyway. When the photographer tried to snap the picture, the camera broke." –26-year-old Hillary Clinton supporter from California
Interdisciplinary artist Ruth Patir's research into dreams and the political imagination has been ongoing since 2014. Patir's most recent video work, Sleepers, was shot at Danspace Project in the St. Mark's Church sanctuary in September 2016 in the midst of a tumultuous election season. The dreams of Hillary Clinton and Barack Obama described in the work were collected by writer Sheila Heti as part of a 2008 project, idreamofhillary.blogspot.ca. "The dreams," Patir writes, "tell a tale of desire and fear."
Coinciding with Inauguration Day 2017, Patir will host events in the Danspace Project sanctuary dedicated to healing, sharing, and conversation.
On Thursday, January 19, at 8pm Patir will present a newly edited version of Sleepers and a solo lecture performance.
On Friday, January 20, from 3pm – 9pm, Inauguration Day, Patir will host a day of conversations and readings reflecting on the 2008 and 2016 elections. Patir will invite guest artists, including Liz Magic Lazer and Jackson Randall, to consider the dream as a site of political intervention. Admission: Advance reservations recommended.
RSVP here
Organized by
The Danspace Project