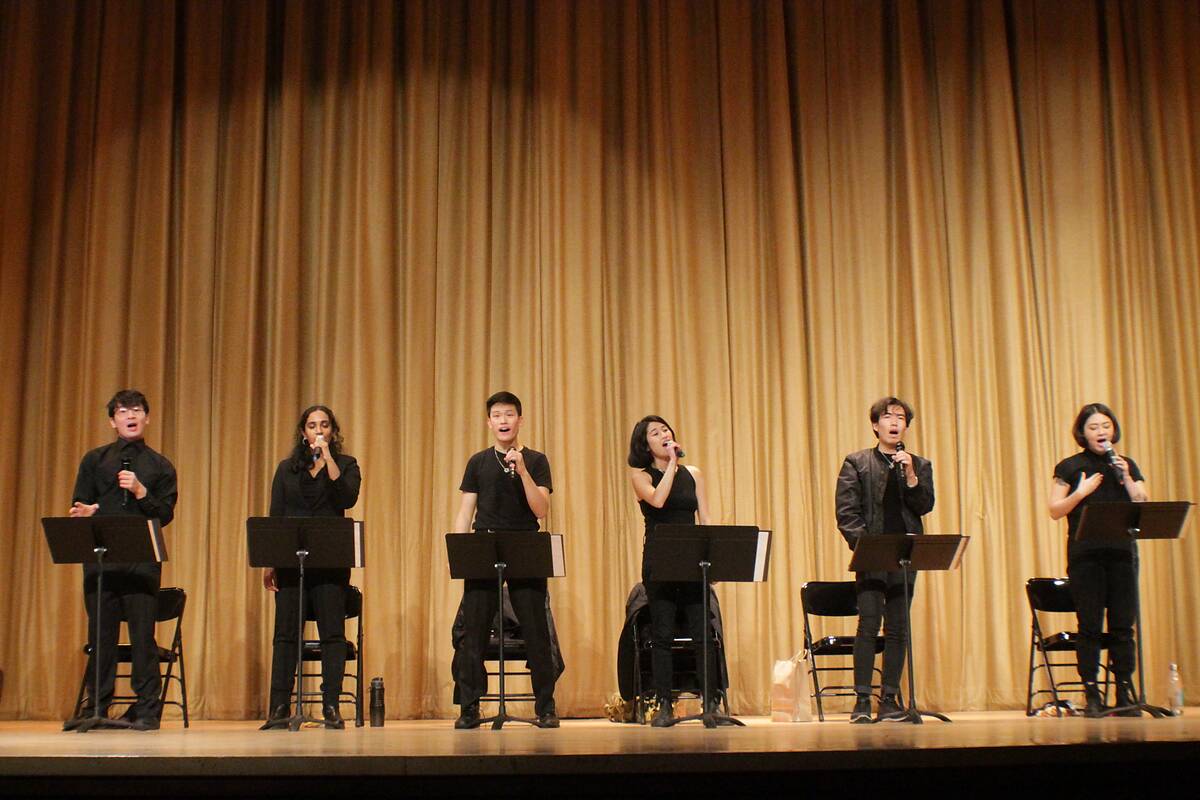 Performance
Illegal: A New Musical (Staged Concert Reading)
Saturday, December 3, 2022
7 – 8:30PM
About the Show
Written by Skyler Chin, and co-composed by Sita Sunil, Illegal is a historical fiction musical about some of America's first "illegal" immigrants—think "Hamilton" meets Bruce Lee. Inspired by the 1923 detainment and interrogation of Skyler's grandfather on Angel Island, Illegal confronts the history of anti-Asian prejudice that Skyler's ancestors experienced during the Chinese Exclusion era and that many still face a century later. The show's bold, irreverent characters and upbeat, comedic moments honor the fighting spirit of those who persevered and allowed future Americans to proudly tell their stories. Illegal was named a Semi-Finalist for the prestigious 2022 National Music Theater Conference at the Eugene O'Neill Theater Center.
Synopsis
It's 1923. The U.S. is enforcing the Chinese Exclusion Act by systematically separating families and imprisoning them on Angel Island. A budding Hong Kong martial artist is wrongly blamed for her brother's death and must flee to America with an imposter "paper" brother, who has been given her brother's papers and identity, and his rich, goofy best friend. If they can survive detention and convince interrogators they're siblings, they may get a shot at a new life. They cross paths with a tough young girl and a Chinese-American interpreter who must choose between personal success and justice for immigrants.
Inspired by family secrets and detainee poetry, Illegal asks the timely and timeless question, "What does it take to be(come) American?"
Meet the Team
Skyler Chin - Composer, Lyricist, Librettist
Sita Sunil - Co-Composer, Co-Librettist
Subin Kara Ahn - Lai Wah, Sam Mom, Angel Island Poet
Skyler Chin - Slim Chin, Kai Chung, Mr. White
Nicholas Leung - Wong Fat Pork
Anna Stacy - Sam Kee Lin
Sita Sunil - Interpreter Carter Lee
Miguel Sutedjo - PB Jones, Hong Kong Colonial Cop, Wong Dad, Sam Dad
Howard Sang - Chinese Community Center of Flushing
Many thanks to the Flushing Town Hall Space Grant Program and the Chinese Community Center of Flushing for helping support this event. This program is supported by a 2022 Queens Arts Fund Grant, with funds from the New York State Council on the Arts, Statewide Community Regrants Program (formerly the Decentralization program) with the support of Govenor Kathy Hochul and the New York State Legislature, and administered by Flushing Town Hall.
Related Events
Performance
06/07/23 – 07/02/23
Rent