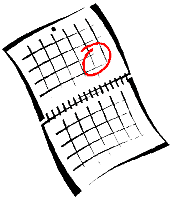 How to Develop a Brand New Musical: A TRU Success Story
Thursday, December 11, 2014
7:30 – 9:30PM
Theater Resources Unlimited (TRU) presents the December panel, How to Develop a Brand New Musical: A TRU Success Story, on Thursday, December 11, 2014 at 7:30pm at The Players Theatre, 115 MacDougal Street, 3rd Floor Loft Theatre, NYC. Doors open at 7pm for networking and refreshments; the event starts at 7:30pm.
This panel will feature two-time TRU Voices finalist, writer Adam Overett (My Life Is a Musical, Popesical); original TRU Voices producers of My Life Is a Musical, Molly Morris and Cate Cammarata; My Life Is a Musical optioning producers Patrick Blake (Bedlam Theatre Hamlet/St. Joan, In the Continuum, The Exonerated, Play Dead); David Elliot and Martin Platt, co-directors of Perry Street Theatricals (Vanya & Sonia & Masha & Spike, Bedlam Theatre's St. Joan/Hamlet, Lend Me a Tenor the Musical, In the Continuum, An Oak Tree); and commercial producer Cheryl Wiesenfeld (All the Way, Rocky, Vania & Sonia & Masha & Spike, Porgy & Bess, A Steady Rain, Legally Blonde, Elaine Stritch: At Liberty, The Exonerated).
Learn about how the musical My Life Is a Musical went from a reading in the TRU Voices series to a developmental workshop to a full production at Bay Street Theater this past summer. Attendees will learn how this team of producers came together, how they collaborated with the writer and how they divided responsibilities. Hear the team's next steps to bring this new musical into a commercial production.
Admission is $12 (free for TRU members). Please RSVP at least a day in advance (or much sooner) for reservations: 212/714-7628; or e-mail TRUStaff1@gmail.com.
Built in 1907 and converted into a theatre in the late 1940's, the Players Theatre, host of the monthly TRU panels, has been a jewel in the midst of beautiful Greenwich Village, serving as a magnet for performing artists and their audiences. The mainstage theatre has been home to such long run productions as An Evening with Quentin Crisp, Psycho Beach Party and Ruthless starring an 8 year old Brittany Spears, Natalie Portman and Legally Blonde the Musical's Laura Bell Bundy. The Steve & Marie Sgouros Theatre, a 60-seat loft space on the 3rd floor offers an intimate home for TRU's panels, as well as a range of new works. For more information, please visit www.theplayerstheatre.com.
Tags
Organized by
Michelle Tabnick Communications
Contact
TRUStaff1@gmail.com