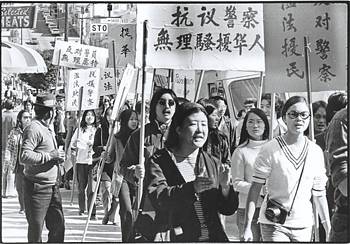 MOCACITIZEN: Let's Talk About Ferguson and Asian America
Thursday, December 11, 2014
7 – 8:30PM
In the wake of the Ferguson verdict and the Garner decision, please join us for a forum moderated by Sewell Chan, Deputy Editor, Op-Ed/Sunday Review, The New York Times, to examine how communities situated in the in between are impacted and can effect change on the issues that matter, ranging from race and racism, to the justice system, to activism and social justice.
Moderator:
Sewell ChanSewell Chan is the Deputy Editor, Op-Ed/Sunday Review at The New York Times. He was previously a Washington economic correspondent for the newspaper, the founding bureau chief of the City Room news blog, and a metropolitan reporter covering transportation and City Hall. Before he joined The Times in 2004, he was a staff writer at The Washington Post. He graduated from Harvard with a degree in social studies and received a master's degree in politics from the University of Oxford, where he studied on a British Marshall scholarship.
Participating panelists include:
Chhaya Chhoum
Kevin ParkNeriel David Ponce
Sahra Vang Nguyen
Visit the website listed in the heading for more information about the participating panelists.