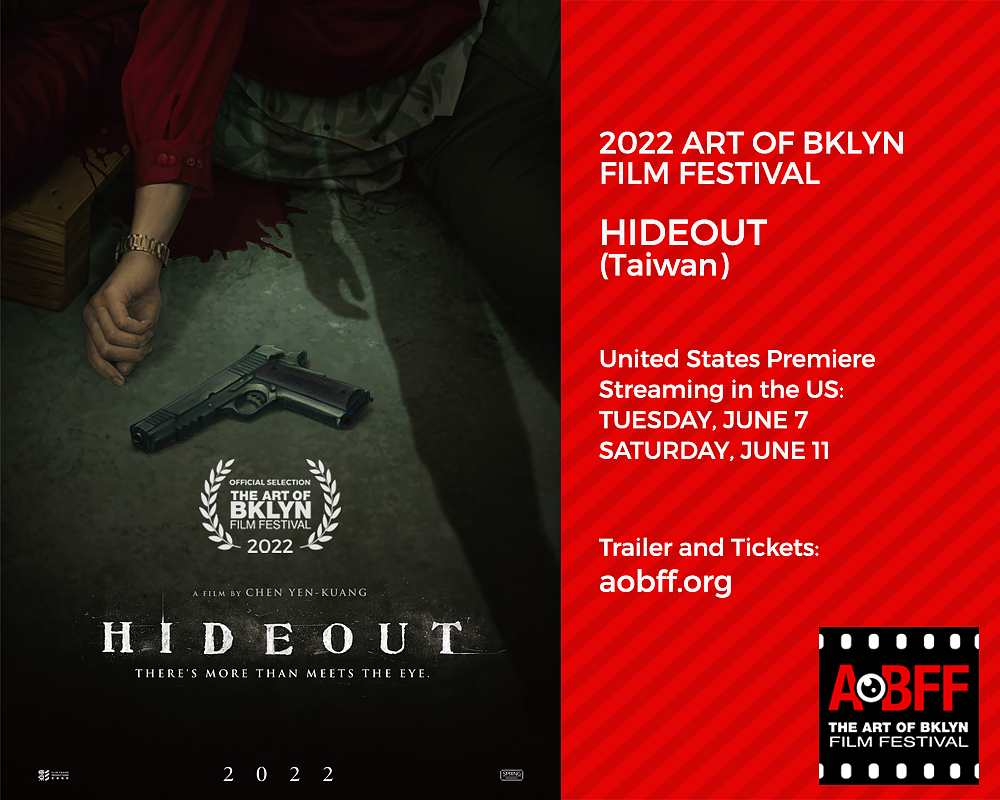 Screening
HIDEOUT (Taiwan)
June 7 – June 11, 2022
12 – 11:59PM
Drug dealer Guo-hao hopes to make enough money so that he and his girlfriend can leave their life of crime behind. One day, he is contacted by Michael, a drug broker, with an offer to buy a batch of rare cocaine.
Guo-hao teams up with long-time buddy Da-wei to borrow money from local crime boss Uncle Ma to complete this deal.
On the day of the exchange, however, Michael is found dead, and the drugs are already gone. The owner of the cocaine threatens to kill Guo-hao if he fails to come up with the drugs or money. At the same time, Uncle Ma dispatches his henchmen to recover the loan.
In the middle of the night, Guo-hao receives a phone call from a mysterious man claiming to be in possession of the lost cocaine, telling Guo-hao he has a new deal for him…
For 10% off tickets for Hideout use code silent-river-aobff