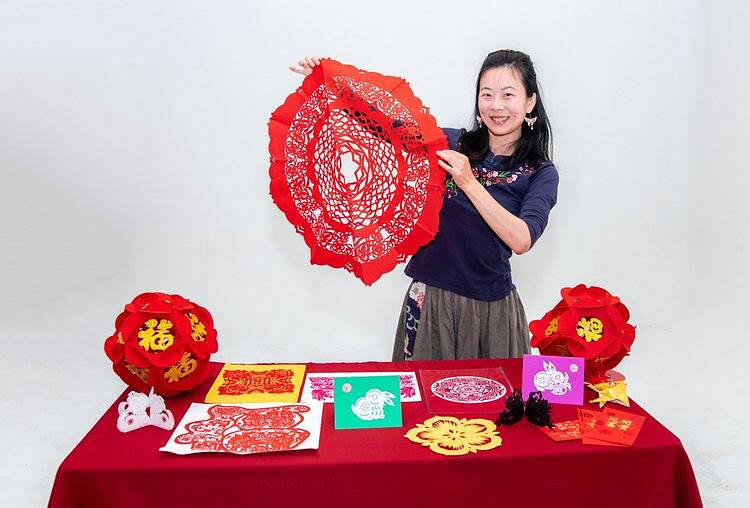 Family Friendly
Hands on Workshop: Auspicious New Year Decorations
Sunday, January 15, 2023
1 – 4:45PM
Get ready for the upcoming Year of the Rabbit!
Join artist Ling Tang for a chuanghua papercut art 窗花剪紙 and calligraphy square fuzi 福字 workshop in preparation for Lunar New Year! In this workshop, you will explore the cultural history of Lunar New Year decorations, learn about the traditional art forms of paper-cutting and calligraphy, and make your very own papercut and calligraphy home decor to bring home!
During Lunar New Year, traditional household decorations like chuanghua 窗花 and fuzi 福字 squares are used to decorate your home's walls, windows, and doors. These red paper decorations invite good luck into the household and express happiness for the spring season.
Reservations are necessary to attend.