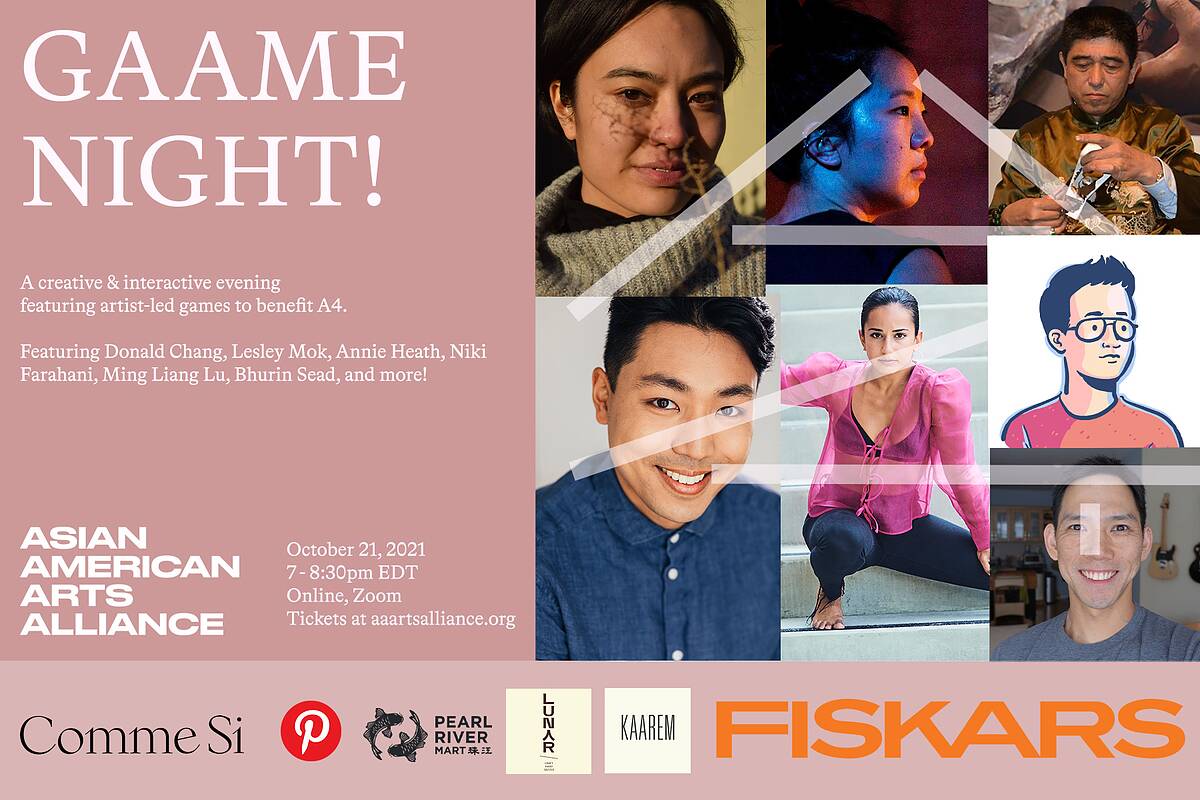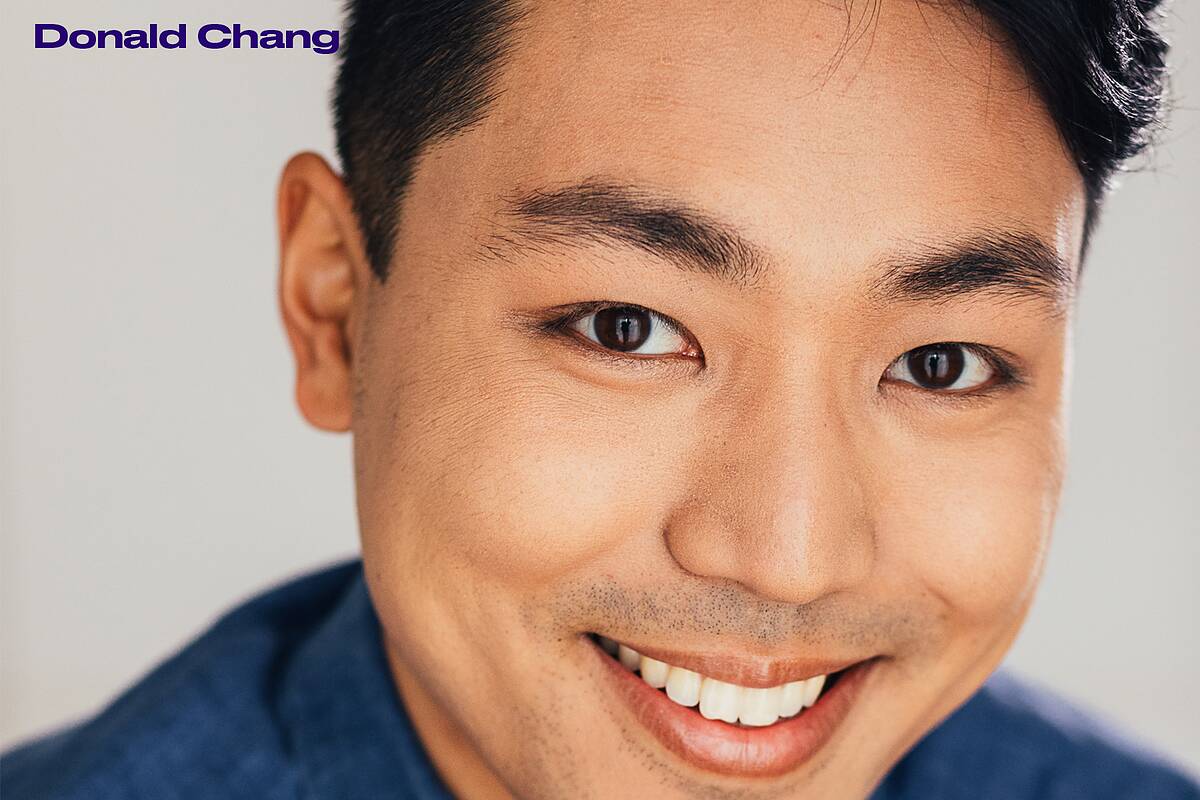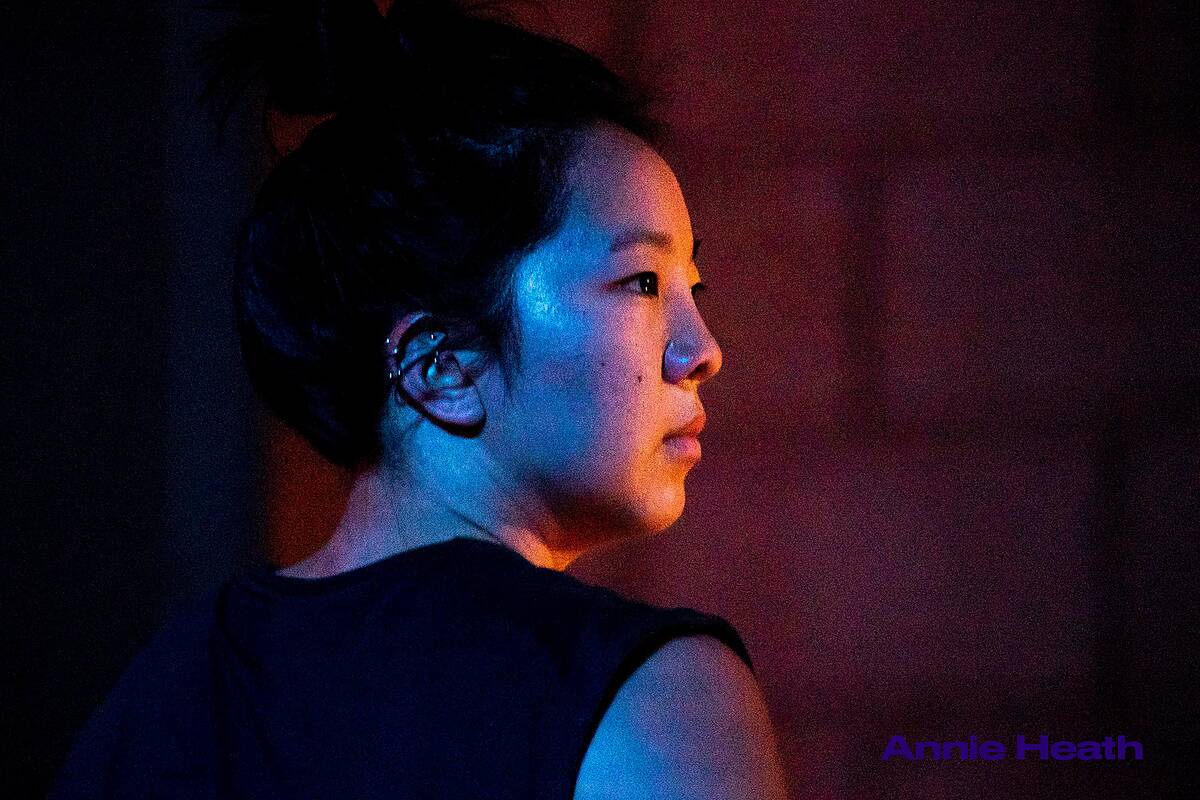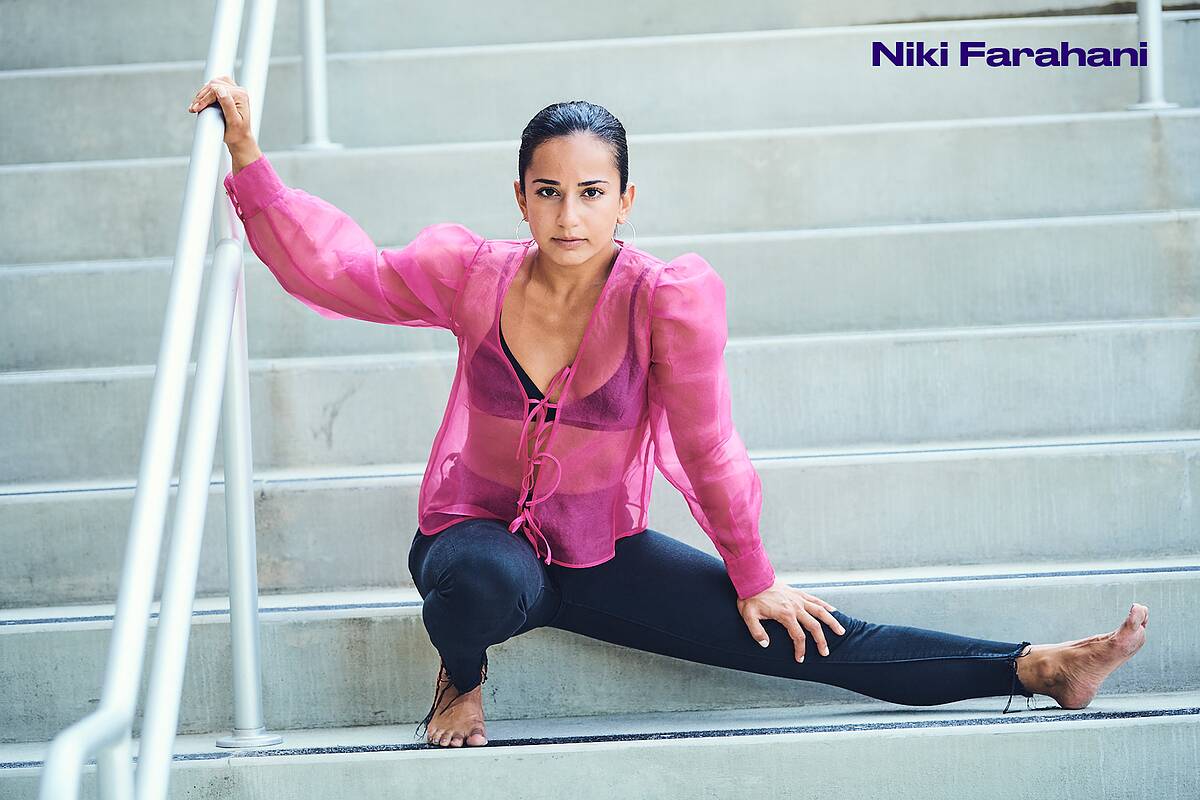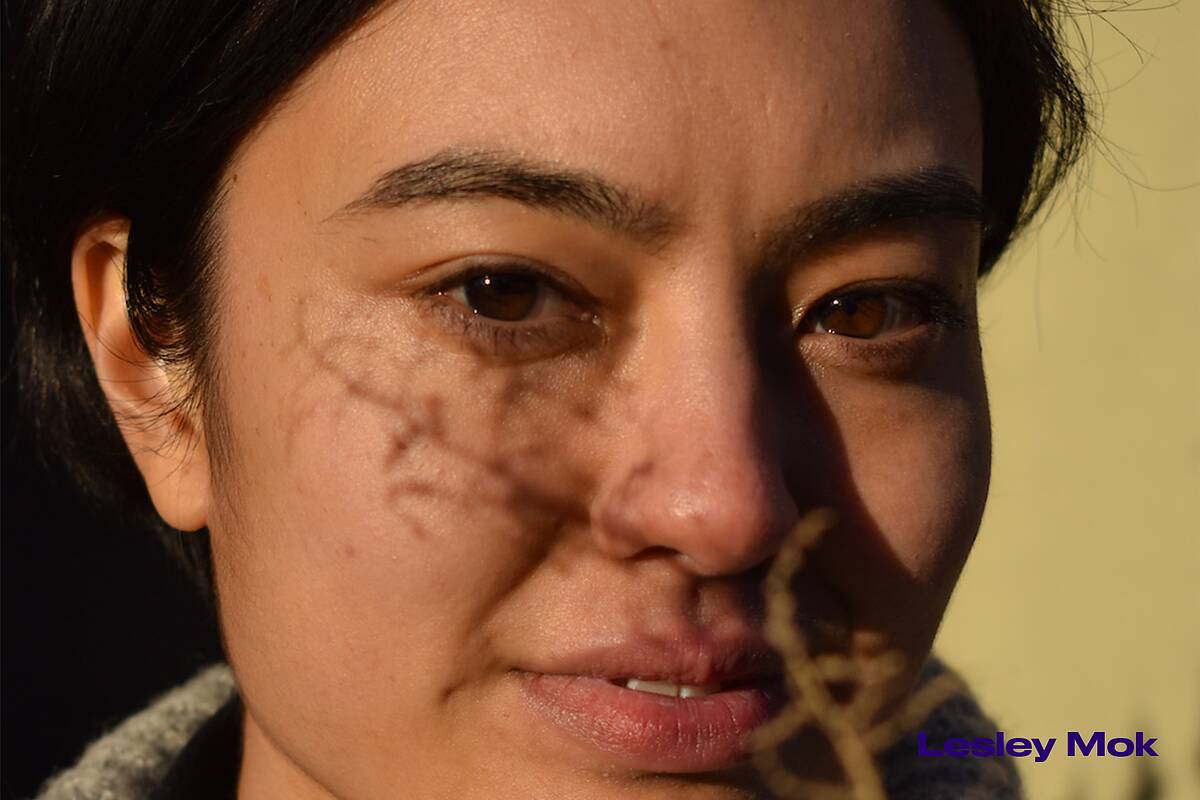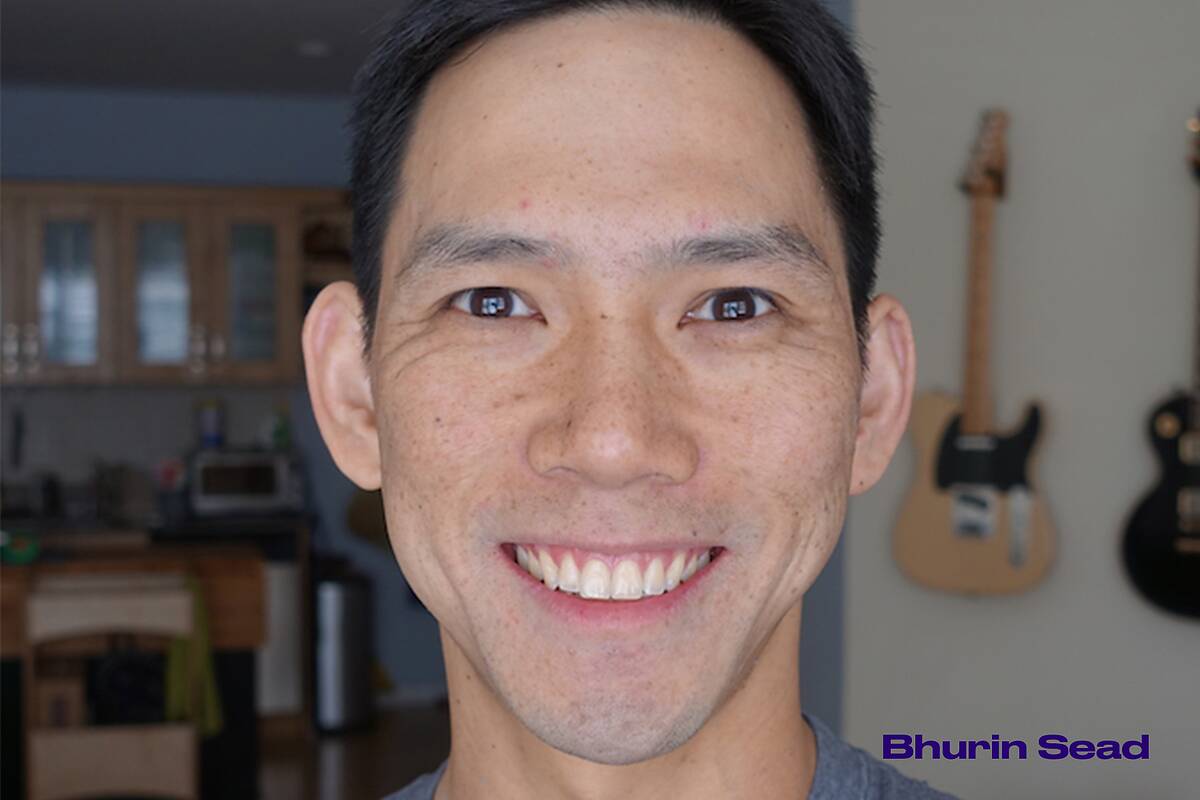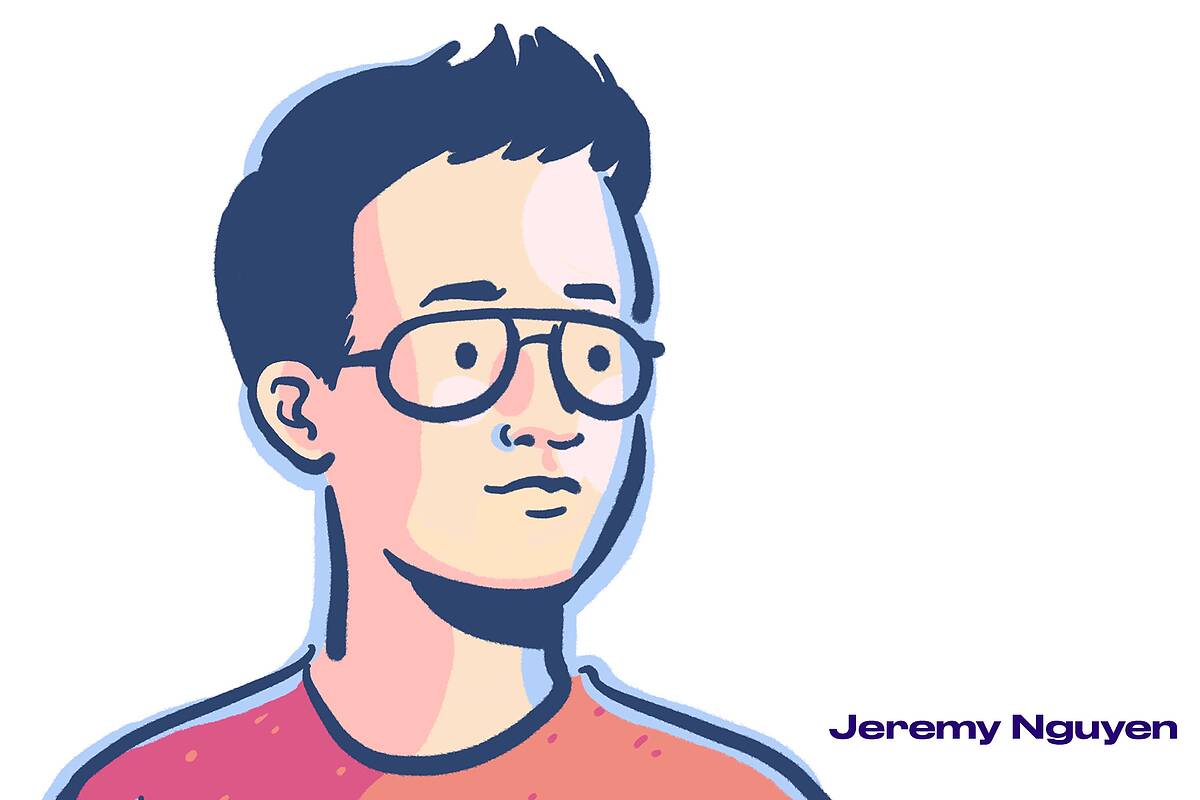 Special Event
GAAme Night! A Creative & Interactive Evening of Artist-Led Games
Thursday, October 21, 2021
7 – 8:30PM
A Virtual Benefit for the Asian American Arts Alliance
Join A4 for our annual benefit!
Hosted by actor and Asian AF host, Donald Chang, GAAme Night will feature an evening of creative, interactive artist-led games!
A4 has commissioned 2021 Jadin Wong Dance fellow Annie Heath, dance artist Niki Farahani, 2021 Van Lier fellow Lesley Mok, A4 Virtual Residency alum and performer Bhurin Sead, and Chinese paper cutting artist Ming Liang Lu to present vibrantly unique renditions of traditional games like Bingo, Pictionary™, Trivia and more! The New Yorker illustrator Jeremy Nguyen will create a series of illustrations for one-of-a-kind Bingo cards.
This event is inspired by themes of community and togetherness, combining an evening of interactive fun with creative performance elements. Audience members will also be able to win exciting prizes from our family of supporters including tickets, gift certificates, socks and totes from Comme Si, silk masks from KAAREM, Asian craft hard seltzer from Lunar, surprise bags from Pinterest, and more!
7:00-8:30 PM EDT - Games and Performances from Special Guests
Tickets:
$150 - General Ticket: Receive Zoom link with access to interactive performances and games, one Bingo card, a $25 online gift certificate from Pearl River Mart, discounted Lunar drinks, a set of Fiskars scissors, and listing as an A4 supporter.
$25 Suggested - Pay What You Wish Artist Ticket: Receive Zoom link with access to interactive performances and games, and one bingo card.
$5 Bingo Card Add-Ons!
To pay by check:
Please mail a check (made payable to "Asian American Arts Alliance") to:
Asian American Arts Alliance
20 Jay Street, Suite 740
Brooklyn, NY 11201
For additional information or to become a sponsor, please contact Lisa Gold, Executive Director at lgold@aaartsalliance.org.

If you would like to request accommodations or ASL interpretation for this event, please contact Priscilla Son, Programs & Communications Manager at pson@aaartsalliance.org.
Your contribution will support A4's programs, which seek to ensure greater representation, equity, and opportunities for Asian American artists and arts organizations.
The Asian American Arts Alliance is a 501©(3) non-profit organization. Your contribution is tax-deductible to the extent allowed by US law.
Thank You to Our Host Committee:
Esther Ahn • Anita Chiu • Amy Hau • Steven Hsiao • Reena Jana • Lisa Kim & Drew Kaplan • Judy Lee • Ronald D. Lee • Kelin Li • Alan Lo • Elliot Lum • Athena Robles • Tiffany Tay
Thank You to Our Special Supporters:
Anna Abdon-Grady • Daryle Aguam • Esther Ahn • Liz Apgar • Heather Bhandari • Andrew Chiang • Amy Hau • Steven Hsiao • Reena Jana • Edward Lai • Judy Lee • Andrea Louie • Athena Robles • Tiffany Tay • Joyce Yu