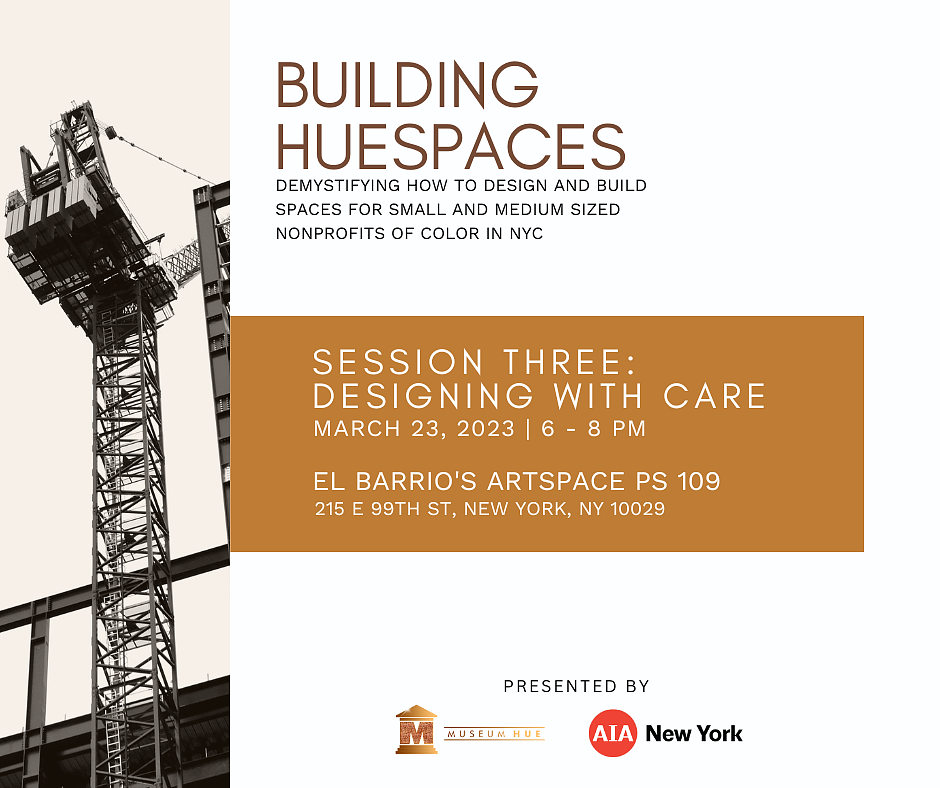 Panel Discussion/Talk
Designing with Care
Thursday, March 23, 2023
6 – 8PM
Building HueSpaces Session 3: Designing with Care at El Barrio's Artspace highlights Artspace Projects, America's Leading Nonprofit Real Estate Developer for the Arts, and how HI-ARTS' move to Artspace has helped the organization and includes how Urban Design Forum confronts issues relating to New York City's built environment. Panelists will discuss the process of creating physical spaces, ADA accessibility, and how best to serve our local communities.
Building HueSpaces, created through a partnership with the American Institute of Architects (AIA), is designed to provide insight into successfully developing and executing capital campaign projects. This series offers step-by-step information pertinent to arts leaders starting a capital project. Each session is free for Museum Hue members and provides AIA member architects with credits! We invite you to learn amongst peers embarking on similar projects. You can learn more about session 3 experts and upcoming sessions below.
This series is made possible due to generous funding from the Ford Foundation.