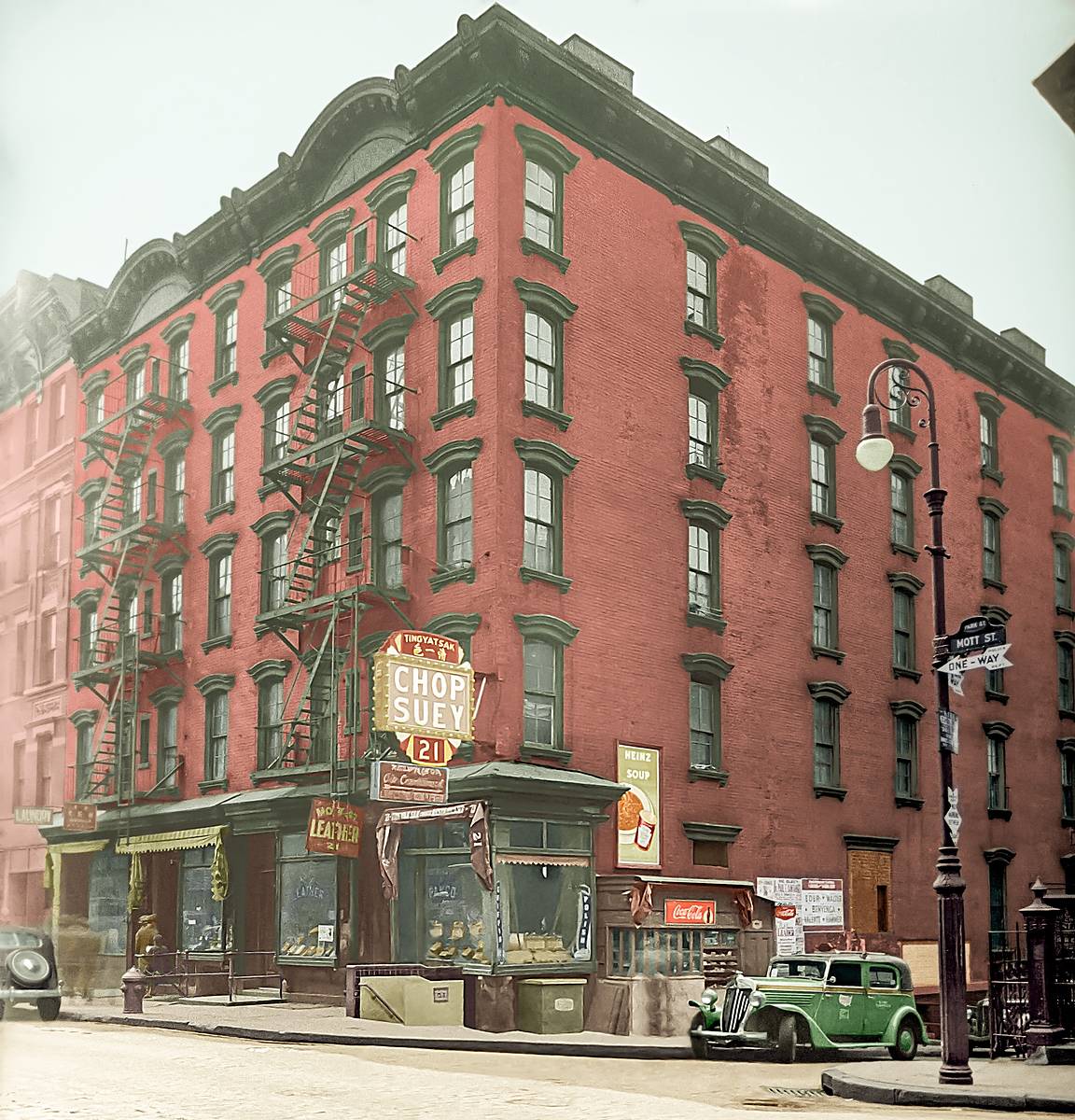 Community Event
Chinatown Photo Newsstand 唐人街摄影与报摊
October 16 – October 25, 2020
1 – 5PM
Stop by and chat with Corky and other neighborhood artists and friends throughout the afternoon, pick up a book or a photo for yourself, maybe have a snack and get caught up on the cultural news and local Chinatown gossip – just like you would in the old days!
This mini newsstand gallery show, curated by Corky Lee and Carolyn Ratcliffe, will include works by local photographers selected from the book "CHINATOWN: Lens on the Lower East Side" published in 2019 by the Lower East Side Preservation Initiative. This collection of contemporary photographs of Chinatown's historic core captures the spirit of today's residents, workers, and visitors against a backdrop of the area's rich and wonderful historic buildings. The neighborhood's streetscapes are not only beautiful and irreplaceable, but also serve to enrich and enliven everyday modern life.
Please remember to wear a mask and maintain 6 feet distance at the news stand. Corky will be there weather permitting with short breaks. This program is in partnership with the Lower East Side Preservation Initiative.
---
CHINATOWN ARTS WEEK is a festival celebrating the cultural richness of Manhattan's Chinatown.T!C has produced several cultural events throughout the week, all of them are free to the public. By presenting grassroots Chinatown artists and emerging Asian American artists in the same context, we hope to bring the generations together and connect with a wider arts audience. ChAW also highlights cultural happenings presented by our neighbors, to increase awareness of Chinatown's cultural assets. Beyond this week, we hope that visitors and neighbors alike will recognize and engage more in Chinatown's cultural offerings.
Think!Chinatown is a 501©(3) non-profit based in Manhattan's Chinatown. Our mission is to build intergenerational community through neighborhood engagement, storytelling & the arts. We amplify the voices of our neighbors & advocate for equity in resources for Chinatown, honor histories that represent us & value intergenerational learning, and present grassroots arts of Chinatown & emerging Asian-American artists in context of each other. Think!Chinatown is here to listen, to respond, and to build Chinatown's capacities as a strong & vibrant immigrant neighborhood of NYC. Find more about T!C and Chinatown Arts Week at: https://www.thinkchinatown.org/
Chinatown Arts Week 2020 is made possible in part with public funds from Creative Engagement, supported by the New York State Council on the Arts with the support of Governor Andrew Cuomo and administered by LMCC. It is also funded, in part, by a grant from the NYC & Company Foundation, Con Edison, and contributions from many generous business and individual supporters like you!