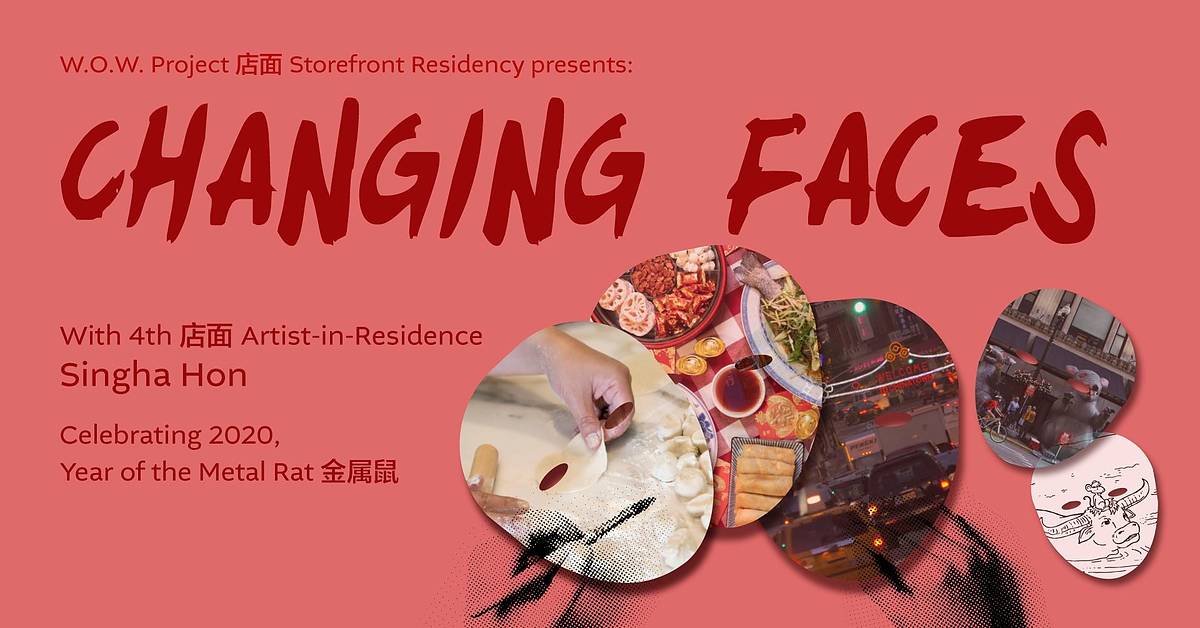 Workshop
Changing Faces: Nuo Mask-Making workshop with Singha Hon
Sunday, December 8, 2019
1 – 3PM
Join W.O.W. Project for an afternoon of creating Chinese opera-inspired masks with 4th Storefront Residency artist-in-residence, Singha Hon, who will be providing materials. The Nuo Mask workshop will center around the history and importance of Nuo Masks in Nuo Opera. In the workshop, participants will be encouraged to think of these masks not as just a form of costume or makeup, but powerful connections to Chinese gods endowed with religious and cultural meaning. In the workshop, participants will learn about three main Nuo character types and the traditional ways they were created, as well as common color themes and characteristics associated to different archetypes. From there, participants will have time to make their own mask.
This workshop is also part of Changing Faces, workshops centered around self-portraiture and making images that allow participants to ask the following questions: who are you and who am I? How am I seen and how would I like to be seen? What does it mean to change faces to survive? What does it mean to change faces to thrive and find peace?
**Please come scent-free.