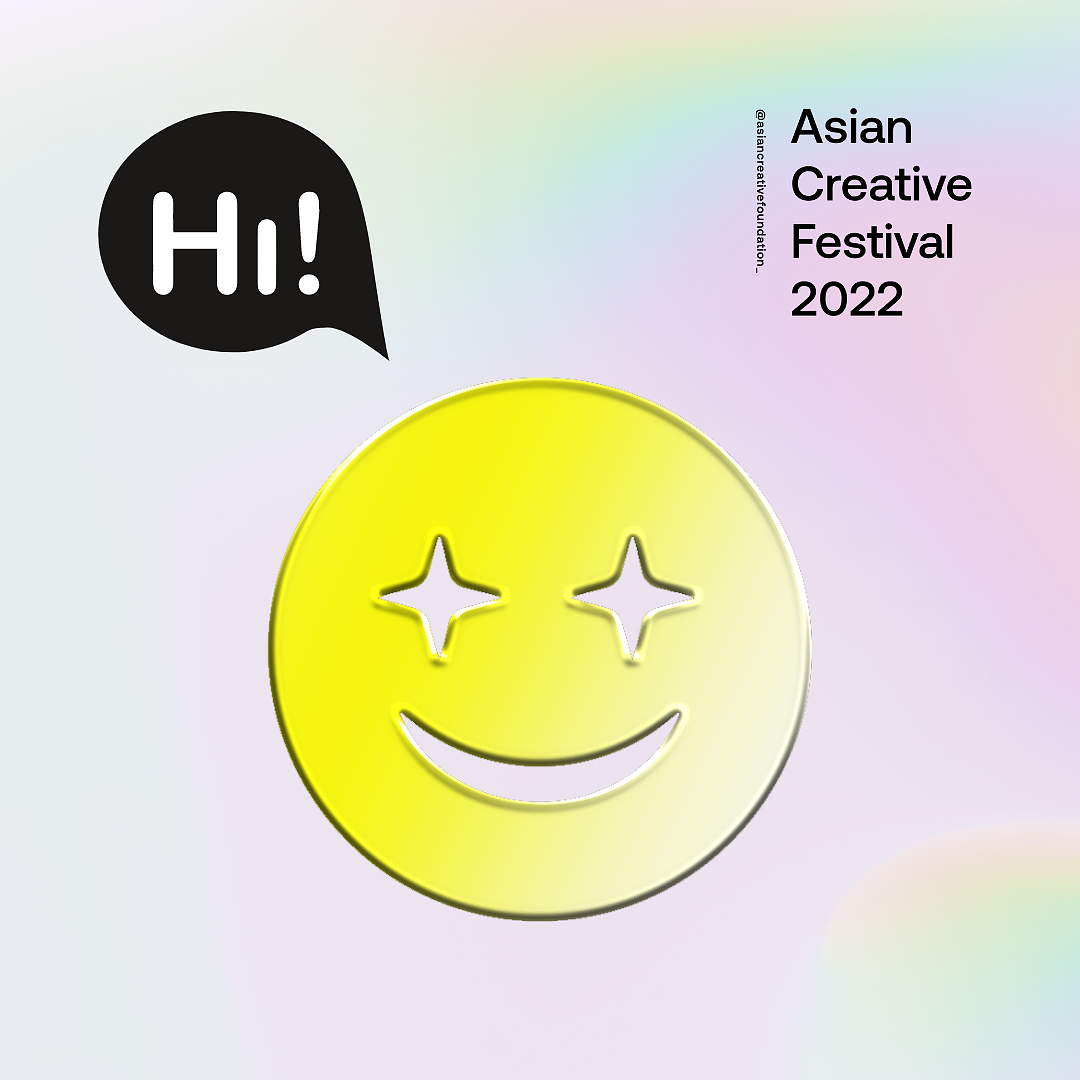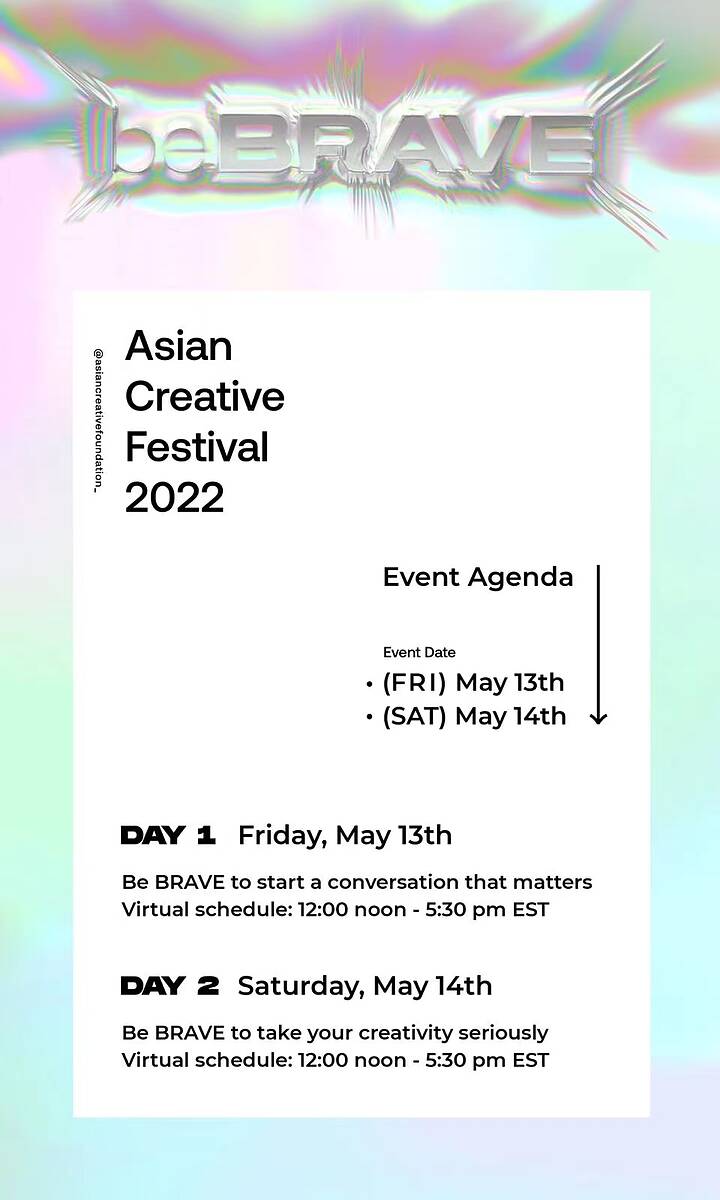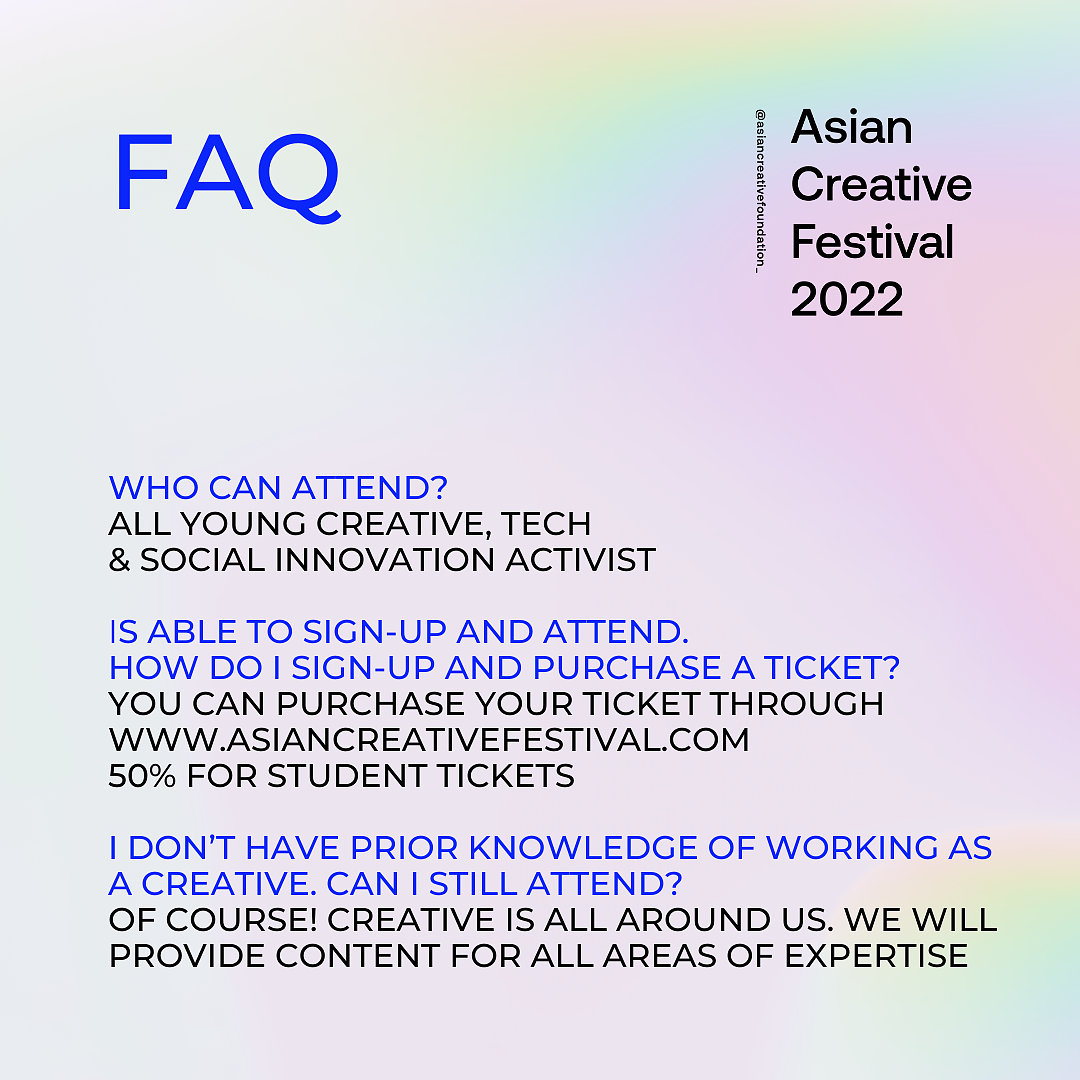 Community Event
Asian Creative Festival
May 13 – May 15, 2022
12AM
Who can attend?
young creative, tech & social Innovation creators!
Through a series of online & offline conversations, NFT exhibitions, featuring renowned professors, executive-level managers, established designers, fine arts artists, and leaders of other industries, the first Asian Creative Festival celebrates the diversity of creativities.
We want to encourage our participants to:
// Be brave to challenge the model minority myth to present the actual struggles and triumphs of living in America as an Asian person.
// Be brave to unapologetically embrace our innate creativity which many Asian parents deem not useful.
// Be brave to showcase the nuanced diversities within our histories and cultures.
Be ready to network, job hunt & get inspired!